It was the car of choice for summers in the late '60s and can still be spotted today, breezing about holiday resorts with a full complement of happy faces aboard. And now the classic Mini Moke is to be reborn for 2021 as an electric runaround.
To help get noticed before jumping onto the electric car bandwagon, Moke International has relaunched the classic 1960s funster, but despite its simplicity it comes with a sobering price of £20,000.
How much is your car to insure? Find out in four easy steps.
Get a quote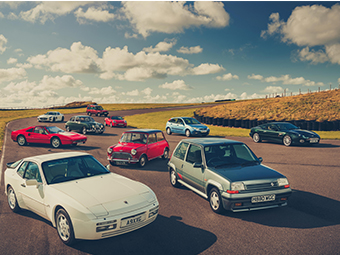 The latest Moke features a 1083cc, four-cylinder petrol engine sourced from Chery in China. It musters 68bhp which can propel the little car to a breezy 68 mph and is offered with a choice of automatic or manual transmission.
The Moke's suspension is updated to independent Macpherson struts at the front and trailing arms at the rear, fitted with coil springs instead of the original's hydrolastic system. Brakes are discs for the front wheels and drums for the rear. Power steering is an added luxury that will make original Moke owners a tad envious.
The bare-bones utilitarian design is essentially unchanged from the car that gained a global cult following, including starring in The Prisoner TV series – and several reboots – after it went on sale in 1964. For safety reasons there's a roll cage, but you won't find windows or doors. Inside there are four waterproof seats and a single-speaker stereo. Weatherproofing comes in the form of a tent-like structure that covers the whole car, promptly mists up and causes much cursing – if past experience is anything to go by.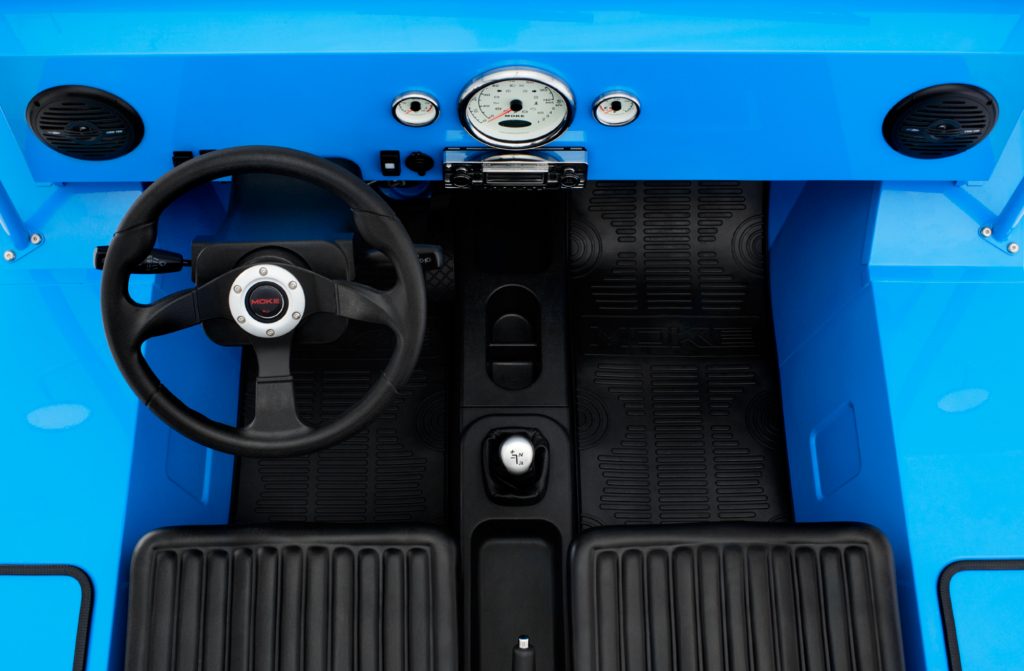 It's hardly surprising then that the new Mokes have become popular in the Caribbean and the South of France where hotels use them as courtesy cars, and rental firms hire them out to fun-and-sun-seeking tourists.
Moke International has just launched the car in the U.K. in a range of 13 bright colors from Barts Blue to Flamingo Pink, with prices starting at £20,000.
The Moke has been electrified and on-sale as a Low-Speed Vehicle in America since 2016, and the company says it is "committed to sustainable mobility and full speed, electric Mokes are just around the corner." Hagerty asked the company for further information about the new addition to the Moke range, but no detail was available at the time of publication.
The car's roots lie in attempts by the British Motor Corporation to win a contract with the British military to develop and sell the army and navy a suitable lightweight, air-transportable, utility vehicle. The project began in 1959 but during testing the Moke – an informal term for a donkey – failed to win over top brass in the military. BMC pressed on with a commercial version, which was presented to the public in 1964.