I see cars at shows and on TV that have been really spruced up and chromed and look better than how they came out of the showroom. I like keeping a car the way it was, with all the little nicks and bumps. Anybody with enough money can fix a car up to be 100 per cent, but it takes the personality away from the car. It just becomes a piece of hardware. The fact that I can sit down in my Lotus Eleven and hold on to a steering wheel that Colin Chapman, Cliff Allison, Innes Ireland, and Gregor Grant held – that's special.
This is perhaps the most-read-about Lotus Eleven ever, thanks to that last person – Gregor Grant. He was founder and editor of Autosport, the racing magazine, and drove this car in the 1957 Mille Miglia in Italy. After the race, he wrote and published "One Man's Mille Miglia" in his magazine, and his article was also included as a chapter in Ian Smith's book, The Story of Lotus.
How much is your car to insure? Find out in four easy steps.
Get a quote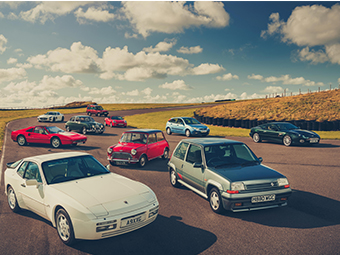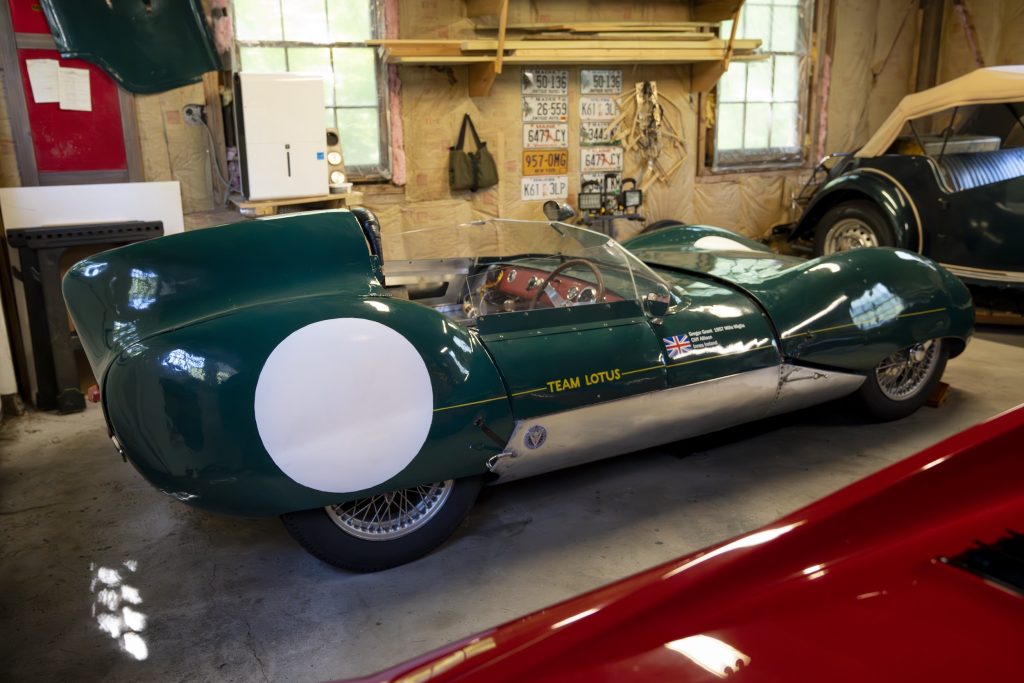 After the 1,000-mile race, the Eleven (chassis number 308) was quickly converted to single-seat/headrest configuration and a 1500-cc engine was added. It raced in 1957 as part of Allison's Team Lotus. Lotus founder Chapman drove it, as did Ireland. It was a consistent first- or second-place finisher and in August, it took ninth place in the 2.0-litre class and 18th place overall in the six-hour Swedish Grand Prix.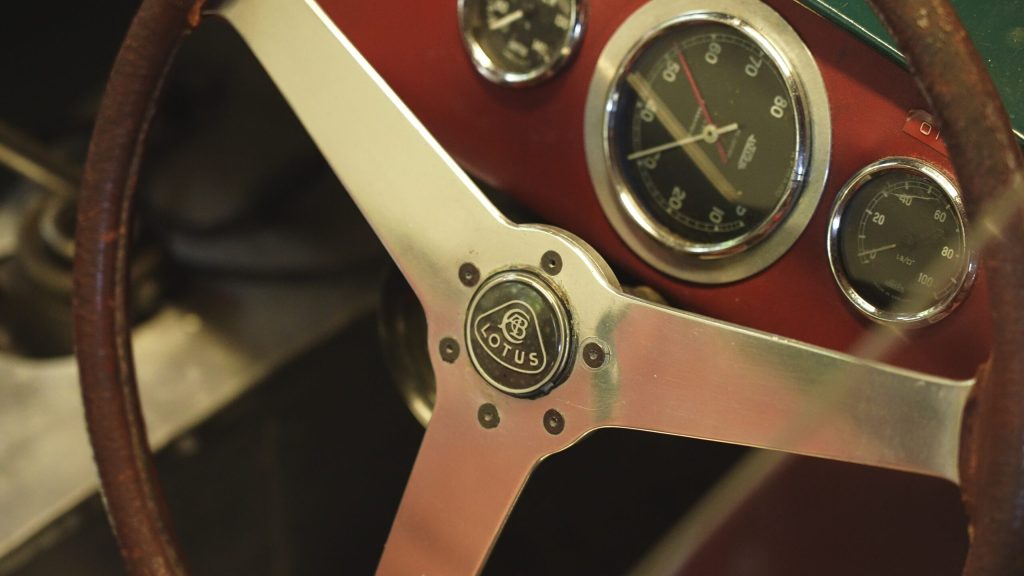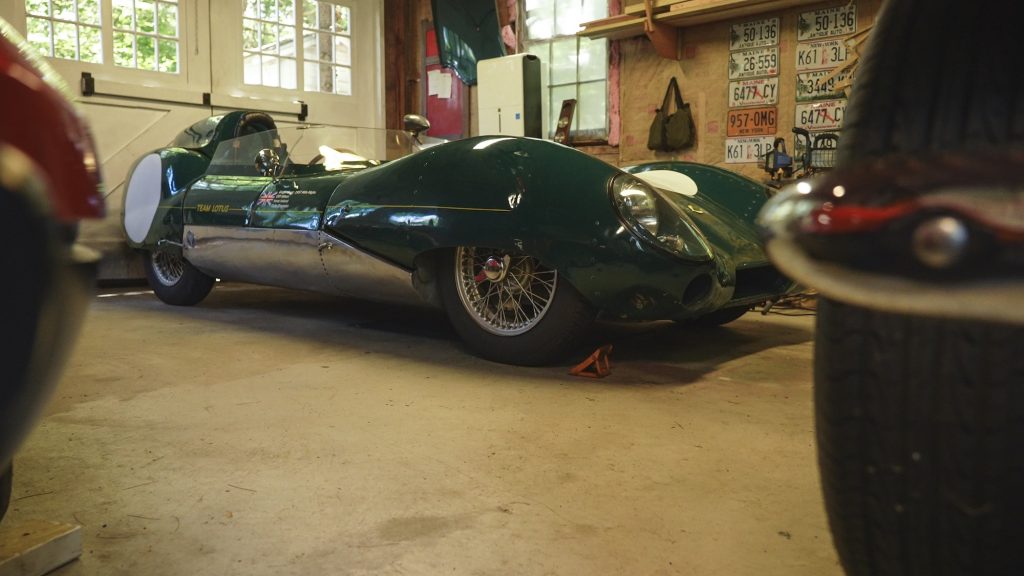 In October 1957, Lotus listed it for sale. It wound up in the eastern United States, raced primarily by Warren Rohlfs and Francis "Frank" Macauley (who likely bought the car, although records for this period are thin). Both men were part of the Madison Avenue Sports Car Driving and Chowder Society, formed in early 1957. (Among the early members was a broadcaster named Walter Cronkite – a first-class driver who might very well have gone pro had he not chosen to pursue his other career instead.)
The car raced on East Coast tracks in this period – Thompson, Bridgehampton, Montgomery, and most of all, Lime Rock –but its entry record dries up after 1962. It likely failed to meet tightening SCCA safety requirements (such as a full-width roll bar). The car resurfaced in 1971, when Lotus' American racing shop, located near Lime Rock, was approached by a woman enquiring how she might sell a Lotus Eleven she received as part of a divorce settlement.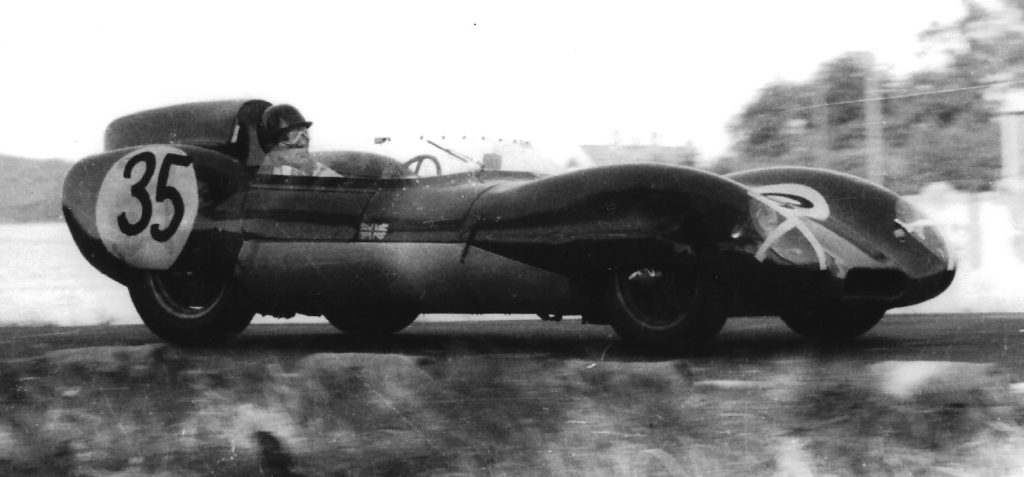 In those days, I lived about an hour and a half from Lime Rock, in Monroe, New York. I was an art director for an advertising agency. I was also a big Lotus fan – I owned a Europa and an Esprit and was doing some work for the local Lotus dealership, including big illustrations that were displayed on their wall. The owner had heard about the fate of the Mille Miglia Eleven and connected me with Lotus Racing East. I went up there and, sure enough, the car was there – in pieces. Sections were hanging on a wall and the frame was sitting on a wooden horse.
For about a year, I kept in contact. Lotus evidently was having financial problems in America, and the shop was dwindling. We finally made a deal and I purchased the car. They promised to put it back together (it's one thing to put together a car you've taken apart yourself, quite another to assemble one that someone else has taken apart) and deliver it to my house.
They came to my house with a flatbed truck that also had several new Lotuses that were being shipped someplace downstate in New York. My wife looked at the truck and asked, "Which one is yours?" I pointed to the old rolling chassis with the pile of boxes.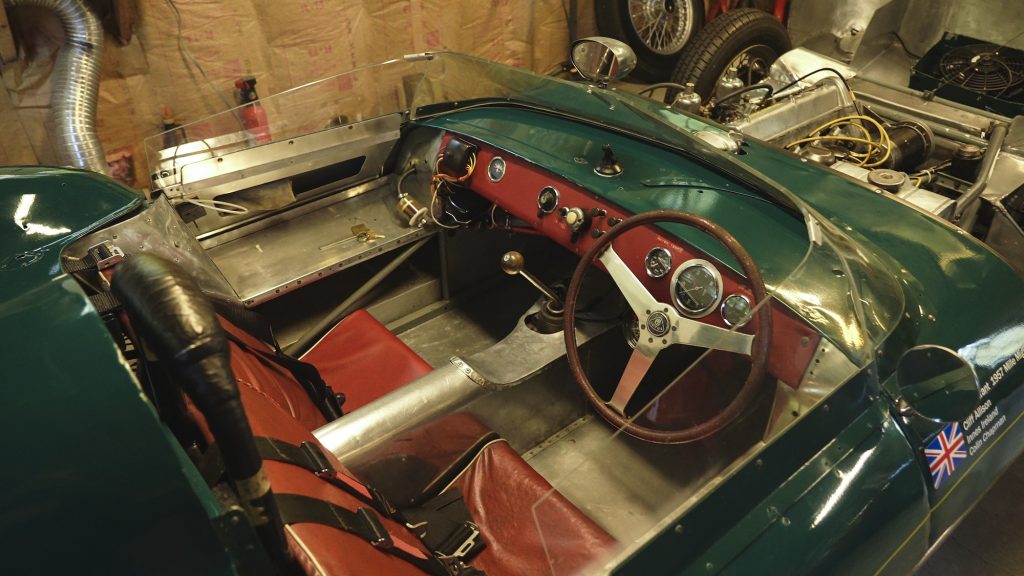 It took me maybe a year to put everything back together. The hardest part was welding the aluminium – few know how to do it and the panels on this car are very thin, so no one wanted to touch the project. After a long search, I found someone on a dairy farm in the boonies who could do it, because the milk container trucks are aluminum. Then I painted it, piece by piece.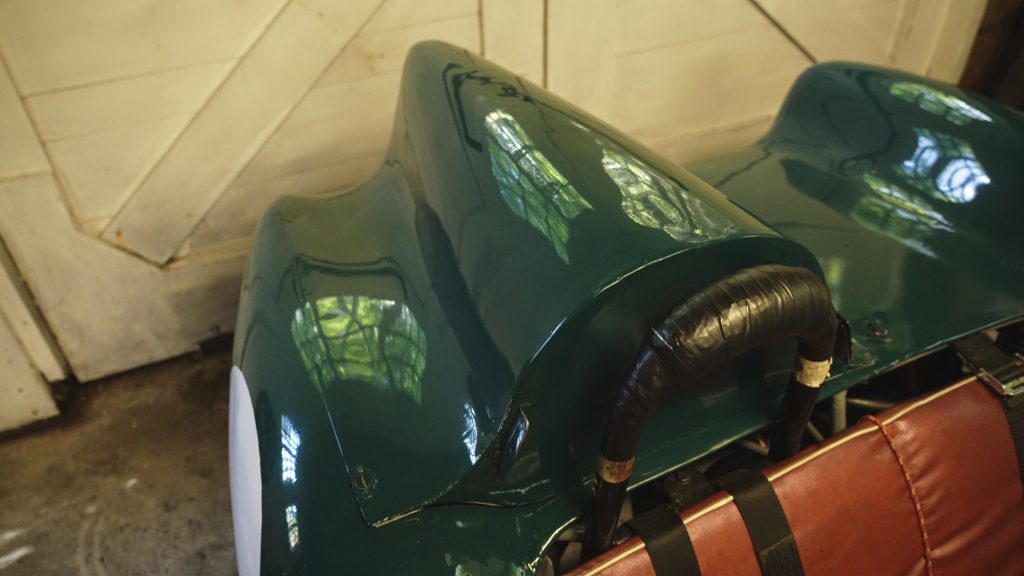 Lotus had been restoring the car, but they understood its history and the importance of keeping it original. The only thing they physically replaced was the bottom panel, which is one big sheet of aluminum.
The first time I drove it was at Lime Rock, on Memorial Day weekend. Coming into Lime Rock, you cross a bridge that goes over one of the straightaways. I heard a tremendous roar underneath me – a bunch of Can-Am cars were practicing for a race the next weekend, huge canary yellow and red monsters that looked like they were a block wide. My insides kind of sank. I got suited up for the next practice session and did a couple of laps with them, and that scared the daylights out of me. I quickly decided to spectate the rest of the day.
I did get back up there, though, and eventually I ended up joining the Vintage Sports Car Club of America. The most exciting races were at Watkins Glen, which is where I met Colin Chapman. Our cars were lined up, because we were the race just before the Formula 1 cars were going on, and Chapman said, "By Jove, that's my old car!" He recognized her right away.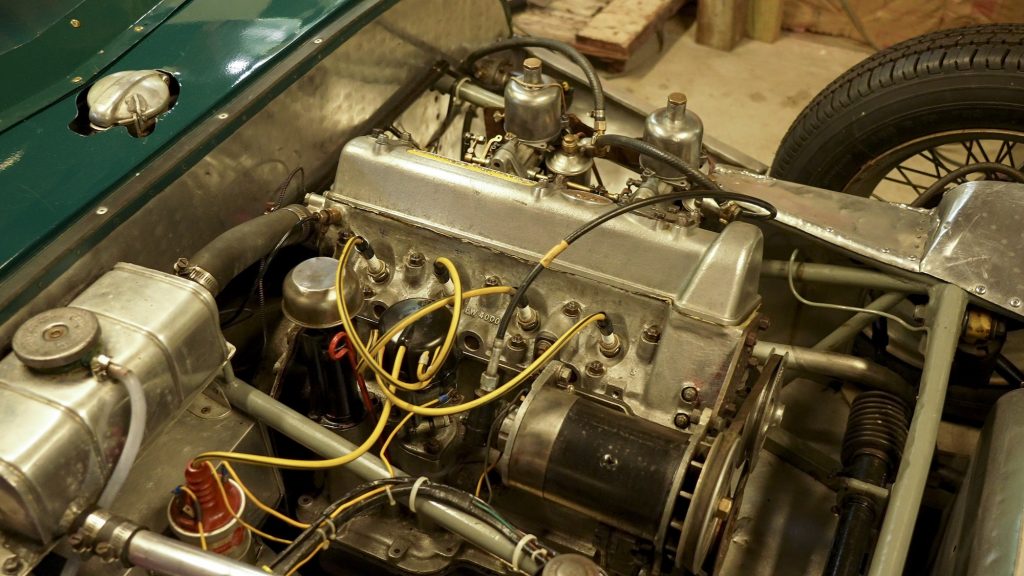 After more races (and a few more scares, particularly at the Meadowlands Grand Prix, where I drove in a torrential downpour), the car got put away and then moved up with me to Maine. I hold on to cars and don't let them go. They become part of the family.
My dream was to drive it in the Mille Miglia. I spent months filling out all the paperwork, getting the car certified, and was in the process of getting shipping lined up. After sending in the approved paperwork, I was contacted by the officials: "We noticed from your application that you were born in 1940. We're sorry, but you're too old to qualify." That was upsetting to me, since I'm pretty active – my wife and I have a large sailboat and we go sailing all through Maine for most of the summer. Still, my body would probably have hurt after three days of sitting on a sheetmetal seat.