Some of the astronomical prices achieved recently at Monterey Car Week remind us that great design doesn't necessarily require a vast wallet. In fact, in many cases quite the opposite; some of the cleverest, if not the prettiest works of automotive art have been accessible to almost all – think the Issigonis Mini, Lefèbvre and Bertoni's 2CV, Giugiaro's Panda, and even some sports cars, like those from Fiat, MG, Austin-Healey, and latterly Mazda.
Today, as little as £10,000 (and often less) is enough to secure an iconic design from the burgeoning modern classic scene – a description that currently includes a broad swathe of models between the late 1980s and mid 2000s.
How much is your car to insure? Find out in four easy steps.
Get a quote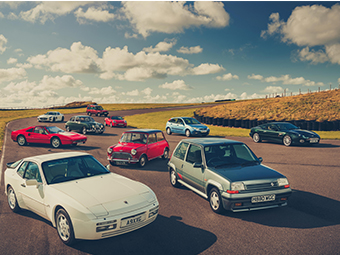 As automotive technology moved forward during this period, so did design. Some, like Saab and Mercedes-Benz, refined old ideas to create products that some consider to be the brands' zenith, while others such as Audi, Ford, and Renault experimented with design in a way that changed their brand perception entirely.
Below we've corralled nine modern classics – covering everything from city cars and coupés to executive cars and retro reimaginings – that are as interesting to look at, interact with, and deliberate in a roll-neck jumper as they are to drive.
Audi TT Mk1 (1998–2006)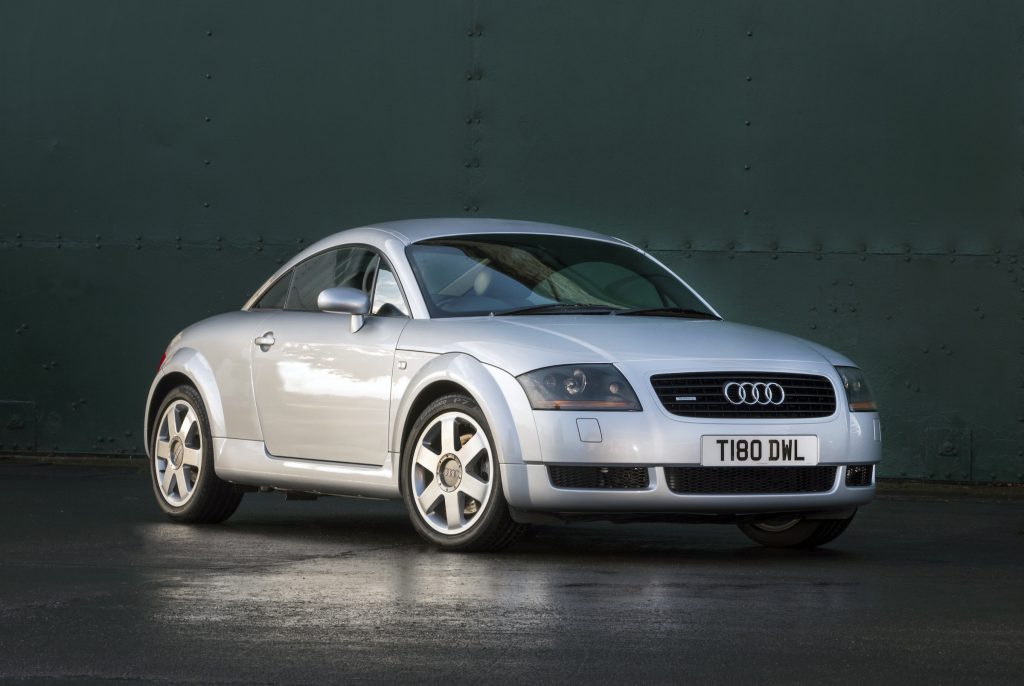 This list simply wouldn't have been complete without the first-generation Audi TT. It was a smash hit for Audi, a car that instantly lifted the brand's badge appeal to the same level as BMW and Mercedes-Benz, from its position as a slightly nerdy, offbeat choice, a kind of German Saab. And while the design remains polarising – some simply don't gel with the upturned-bowl profile – it remains one of the most recognisable shapes of the last 25 years.
It's also a conspicuous bargain. The thing is, Audi sold so many TTs that there are still plenty left, even as they inevitably succumb to age. If you don't mind rough-around-the-edges or a bit of a rolling project, then the entry point is well under £2,000 for both coupé and the still-pretty convertible. Around £3,000–£4,000 gets a very good one, and you'll struggle to pay more than £7,000 for the best on the market, though the best V6s and the special Quattro Sport – like our 2023 Bull Market car – can go for more.
Ford Ka Mk1 (1996–2008)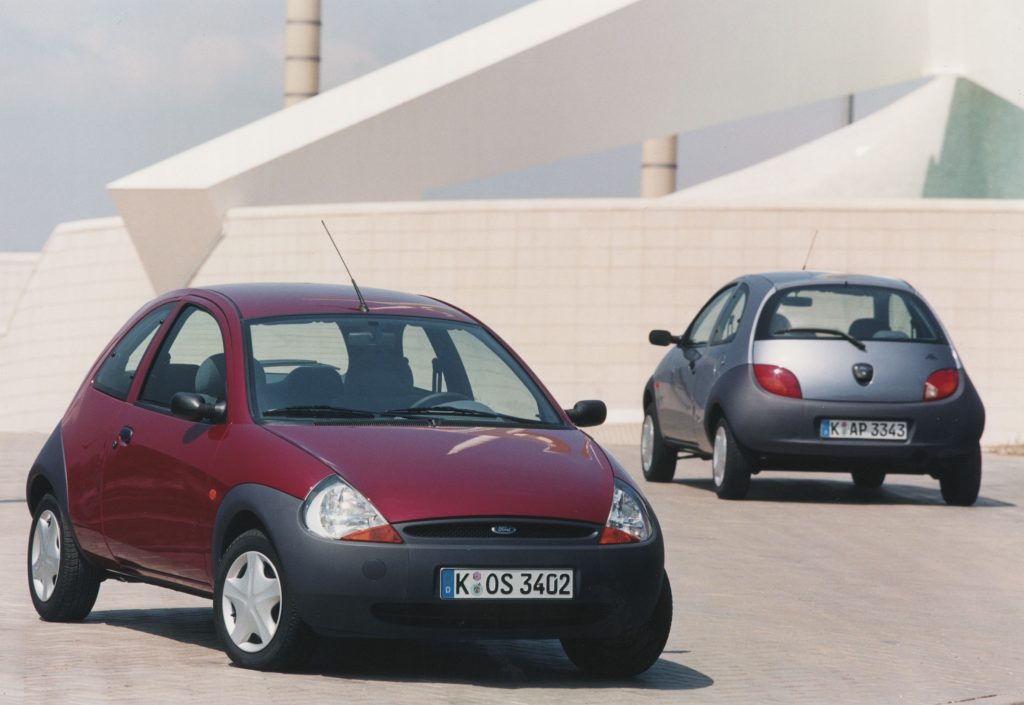 Small, cheap cars have no right to be as good as the original Ford Ka. It seems like good fortune it had a chance to exist at all, created at a time when Ford not only cared about design, but also dynamics. The Ka handles as sharply as it's styled, with a ride and handling balance that was until then Peugeot's territory. And attractive though a 106 is (and your author says this as an owner), it's made to look somewhat dull by the Ka.
Such a shame, then, that Ford also seemed to draw inspiration from 1970s Italy when it came to rustproofing, because finding a Ka whose dramatic curves haven't gone frilly at the edges is a tough task. The good news is that people haven't really woken up to the Ka yet, so if you manage to pay more than £2,500 for a perfect low-miler, we'd be impressed. We'd go for one with unpainted bumpers, which aren't just practical in town but best highlight the unique design.
Renault Avantime (2001–2003)
Tempting though it was to pick the Twingo from Renault's stable, we've gone for another monospace icon, the Avantime. Designed by Thierry Métroz (now design director at DS Automobiles) under the watchful eye of Twingo designer Patrick Le Quément, it was designed to give Matra something to do when Renault moved the Espace in-house, but they ended up killing it instead.
Still, Matra and Renault's loss is, today, your gain. Avantimes have already passed their pricing nadir, but even the best V6s rarely top around £7,000. Manuals potentially go for more, but they're few and far between, while two or three grand can still net a two-litre turbo if you're prepared to do a little tidying. They need careful, sometimes tricky maintenance, and their rarity has an impact on the supply of certain parts. But a good one, looked after, will remain a unique car to drive and a striking statement for a long time to come.
Mercedes W124 (1984–1997)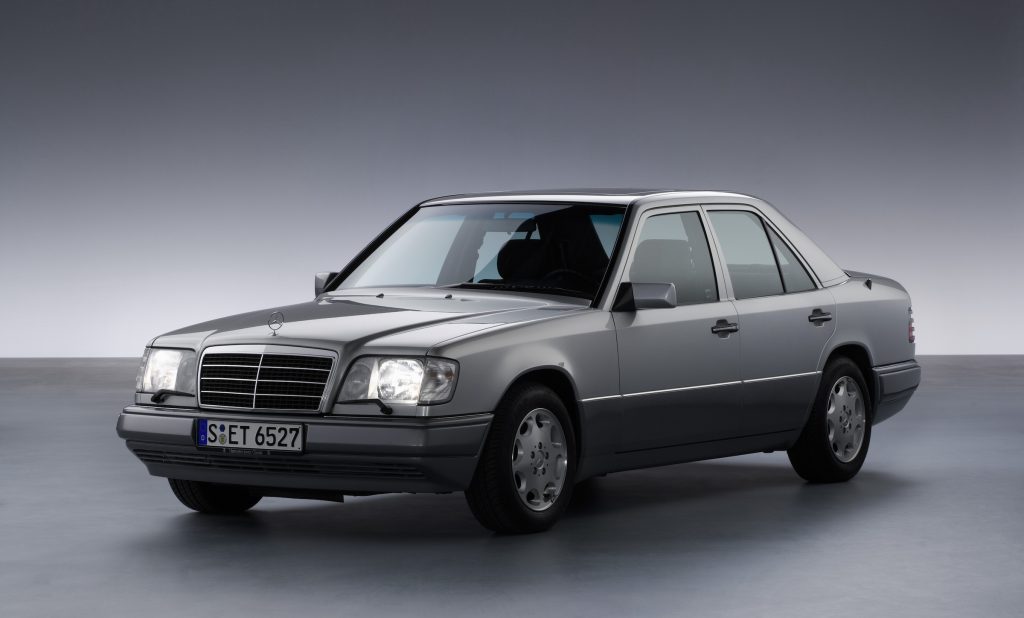 It might not have the flash of others on this list, nor unusual or distinctive styling cues to grab your attention, but for sheer good taste, there may not be another modern classic as desirable as the W124 family of cars from Mercedes-Benz. Mercedes' mid-1980s masterpiece, finished to perfection by the legendary Bruno Sacco, is as enduring in design as it is in build.
With more than 2.5 million built between 1984 and 1997, supply has kept prices relatively soft, though obviously you won't find the mighty 500E for anything close to our budget, and W124s in the finest fettle are over our £10K mark, too. The best estates and convertibles with six-cylinder engines are probably most desirable and command the highest prices in the mainline range, but saloon, estate, coupé, and convertibles are all still plentiful under £10,000.
Saab 900 (1978–1994)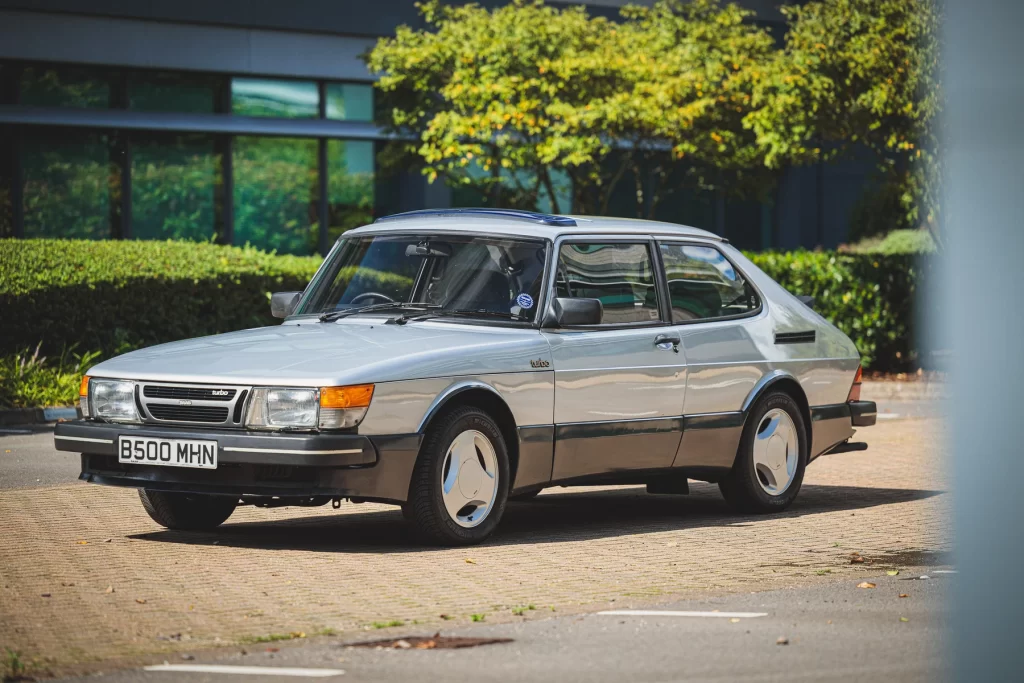 No, not the GM-era, Vauxhall Cavalier-adjacent car, though those are starting to look really quite handsome in their own right. And the "premium fastback" thing that seemed odd at the time turned out to be quite forward-looking, given the rise of gran coupes and other "four-door coupés." But the older 900 has an even more distinctive shape, which is more inventive than any contemporary from Saab's Swedish neighbours and more individualistic than the German alternatives.
Some of that was Saab's long-standing longitudinal front-drive layout dictating proportions, but the upright windscreen and sloping tail (particularly in hatchback variants) are as striking on a family wagon as they are on an old 911. It looks as solid as it feels. 900s drive well, too, and prices are inexplicably affordable. The Hagerty Price Guide puts a mid-1980s 900i at under £5,000 in excellent condition, and even an excellent Turbo 16S can still be found for £10,000.
Nissan Figaro (1991)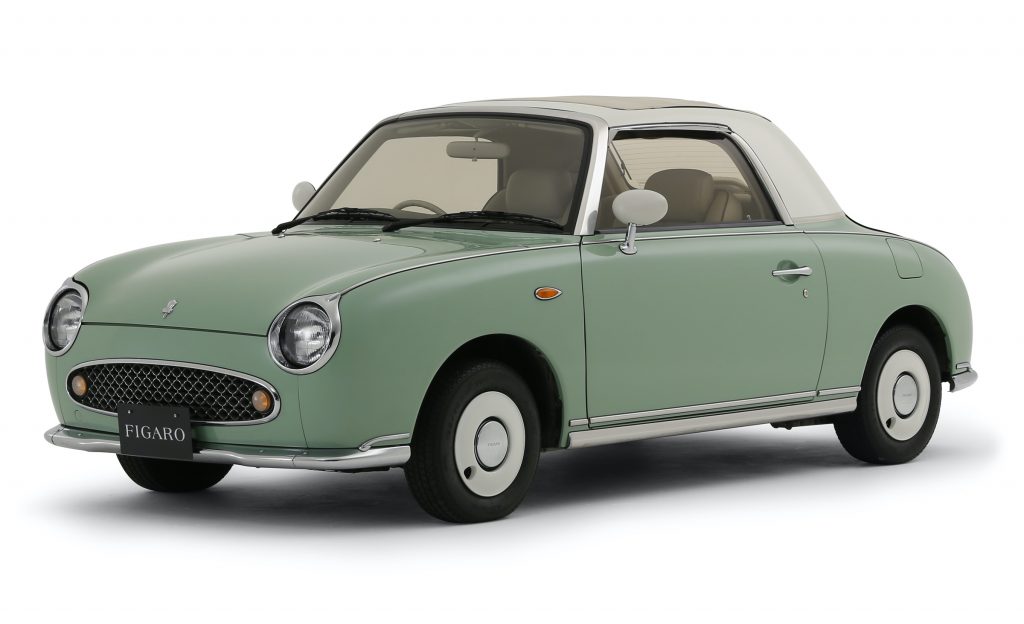 The rush of demand for the Nissan Figaro took place in two stages. The first was on the car's launch in Japan in 1991, when Nissan held a lottery for people to secure a spot on the waiting list, building only 20,000 cars in total. The second came maybe six or seven years later, when favourable exchange rates saw dozens, maybe even hundreds come to the UK, as importers cashed in on UK buyers clamouring for its 1950s styling.
The Figaro has gone through the usual used-car cycle since then, and the cheapest cars are now quite rough, needing restoration just like a "proper" classic. But from £5,000 you can find driveable, presentable cars, and ten grand gets a nice one.
All used a three-speed automatic but they're peppy with a one-litre turbo engine, the interior is more convincingly retro than the revived Minis or Beetles, and there are specialists out there willing and able to make them perfect.
MINI (2000–2008)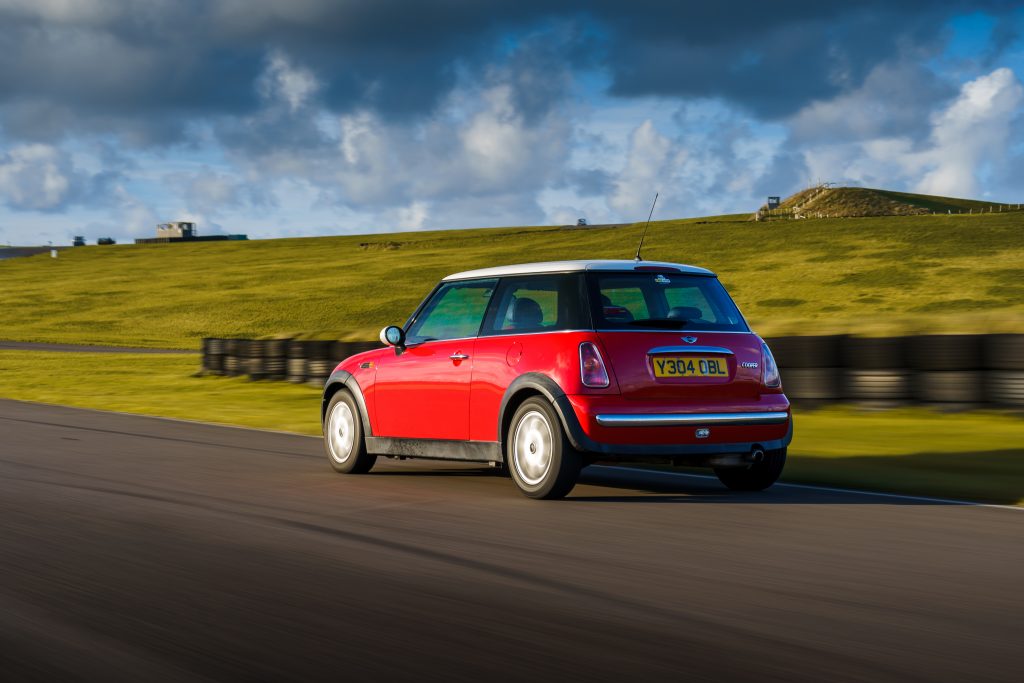 A small and thankfully shrinking subset of the enthusiast car community still harbours an irrational hatred for the BMW-era MINIs. For the rest of us, the original R50 MINI for just a couple of grand is rapidly becoming a classic in its own right, now approaching a quarter-century old and just as much of a hoot to drive as the day it left the production line in Oxford.
In retrospect, it's also a spectacular bit of design. The work of American designer Frank Stephenson (whose CV includes the original BMW X5, Maserati MC12, and perhaps more relevant, Fiat's 2007-on 500), it was styled to look as if BL and Rover themselves had constantly evolved the original, as Porsche has done with the 911. It's more pert than the cars that followed, yet has barely aged a day – and the retro-styled interior, while a little plasticky, is still a fun driving environment, too.
Fiat Coupé (1993–2000)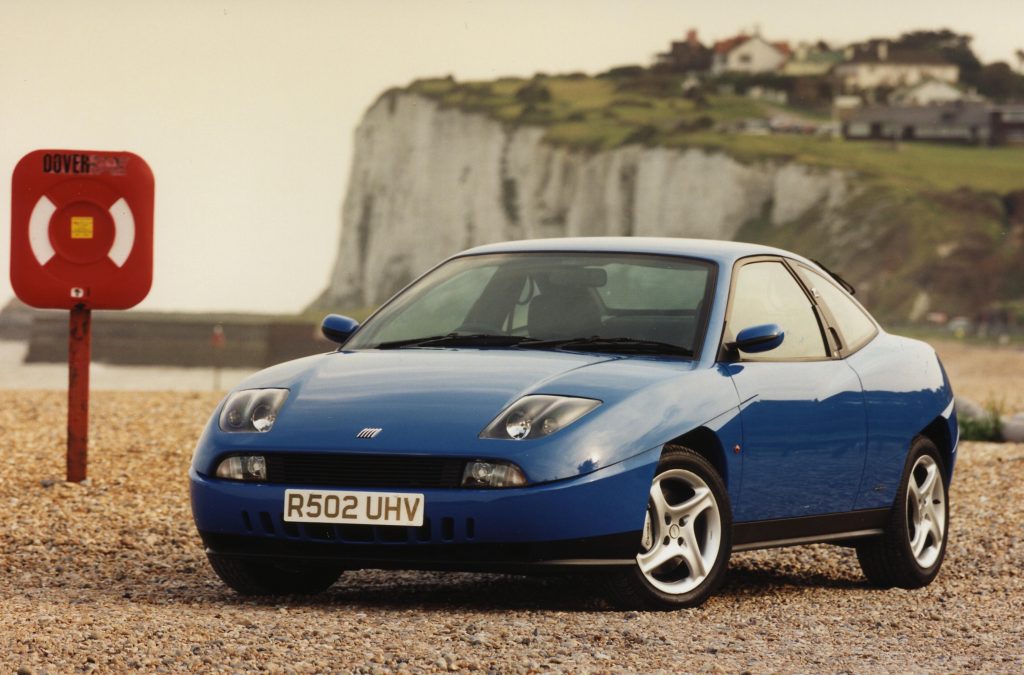 The 1990s were great if you liked either Fiats or coupés, and even better if you liked both. The final decade of the 20th century saw a string of fantastic cars from Turin – think Cinquecento, Punto, Bravo/Brava, Multipla, and Barchetta, while the coupé market exploded with great designs from almost every manufacturer. At the intersection of both those circles sat the Fiat Coupé (or, as it was launched, Coupé Fiat).
Designed by Chris Bangle, later to make a splash at BMW, the 1994 Coupé was probably the boldest shape of the decade until the TT arrived in 1998. Sold until 2000, it was offered first (in the UK) with two-litre naturally-aspirated and turbo fours, and then two-litre nat-asp and turbo fives. The latter is most desirable, but all look equally stunning. Around £8,000 gets an excellent 16v, or a good 20v Turbo; less if you don't need perfection.
Alfa Romeo Brera (2005–2010)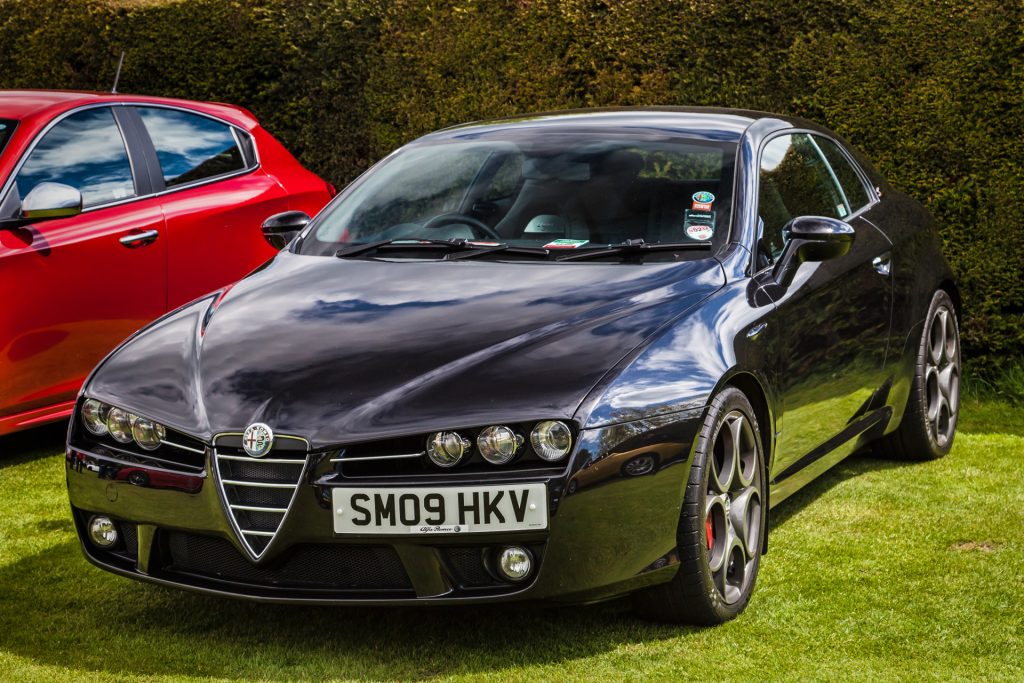 Any number of Alfa Romeos could have appeared here, but the value and striking visuals of the Brera make it the obvious choice. Alfa's saloons and estates are more practical, and the Brera's nominal predecessors, the GTV and GT, are arguably prettier and better proportioned. But to swivel heads, the Brera tops them all.
The Brera debuted as a concept, rear-driven and Maserati powered, in 2002. Giorgetto Giugiaro's shape didn't make it into production in 2005 completely unscathed, its lines scrunched to fit around the Alfa 159's front-drive platform. It needs big wheels to balance out its lines too, while its weight capped performance relative to rivals. But prices start at under £4,000; that's a lot of design cred for not a lot of money.