Motorsport is dangerous.
It says this on the back of every ticket. It's also expensive, even if you're playing on the very bottom rung of the ladder. Have you paid for a karting session recently? Half an hour can easily tax you £50, and by the time you've had a drink, bought a balaclava and had a bag or two of crisps (essential cornering ballast for us pros) then the bill's going to be a lot more than that. A trackday is going to be at least £150 at anywhere decent, in addition to all the fuel, tyres, and brakes that you'll use. And as for club racing, you can bank on kissing goodbye to at least £4000–£5000 a season, even if you're driving something small, cheap, and slow.
How much is your car to insure? Find out in four easy steps.
Get a quote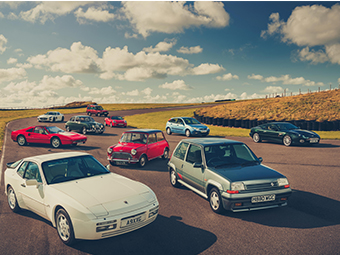 There is one exception to that rule, however: hill climbing. Here, for not much more than a couple of karting sessions, you can drive, competitively, at a certified motorsport venue, often in the wheeltracks of the sport's great names, and pit your mettle—and metal—against your friends or competitors using very little in the way of brakes and tyres as you do.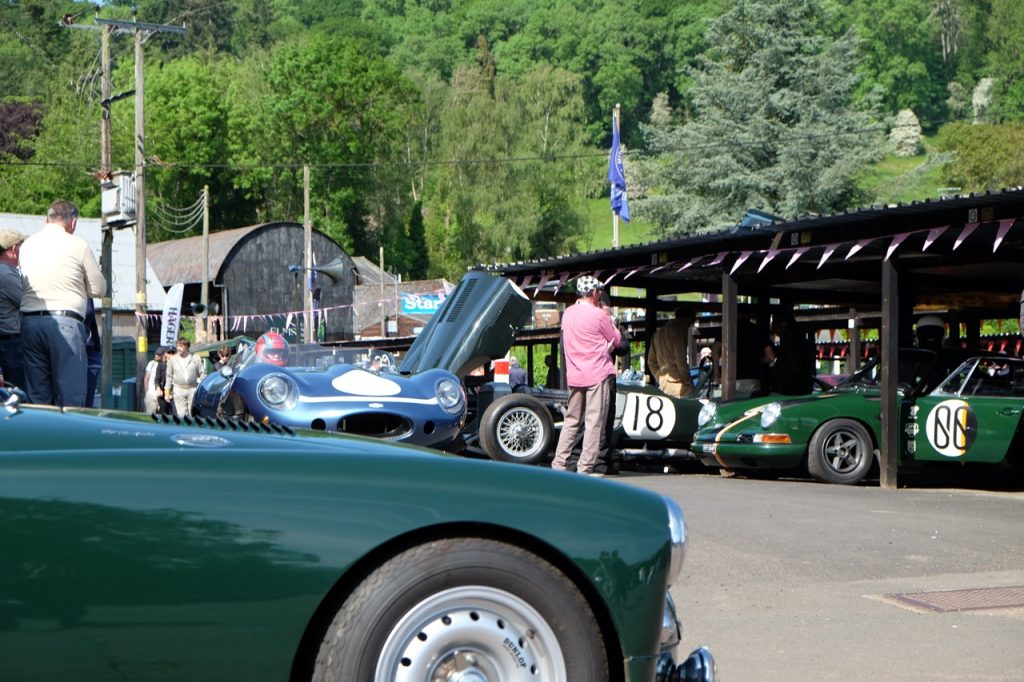 It's bliss, and I wrote about breaking my hill climb duck at Hagerty's inaugural Shelsley Walsh event last year. It was simple, superb fun. The sun shined down all day, my mates were with me, and despite not particularly setting the world on fire with my times, I truly had a blast. It's the epitome of cheap and accessible motorsport in one of the UK's most beautiful and historic venues. Actually, 'historic' doesn't even begin to cover it, really. They started thrashing stuff up that iconic hill here way back in 1905, and when you learn that a certain Murray Walker perfected his delivery and got his first gig at the place, then you start to build a picture of the influence that this 1000 yards of tarmac has had within British motorsport. This is literally ground zero for our sport.
Seeing as we'd all enjoyed it so much last year, Hagerty simply repeated the winning formula over the entire weekend for '23. Twice as much track time for everyone, twice as much sunshine, and twice as many opportunities to catch up with old friends and indulge in a little light-hearted racing and banter. The bull stops when the flag drops, right? As ever, the guest list of cars was peerless. So many beautiful prewar machines were on show, putting in some mightily impressive runs for their age. And if you've never seen a perfectly patinated Bugatti Type 35 roaring at full tilt on an ideal afternoon of baking English sunshine, then you've not lived, my friends.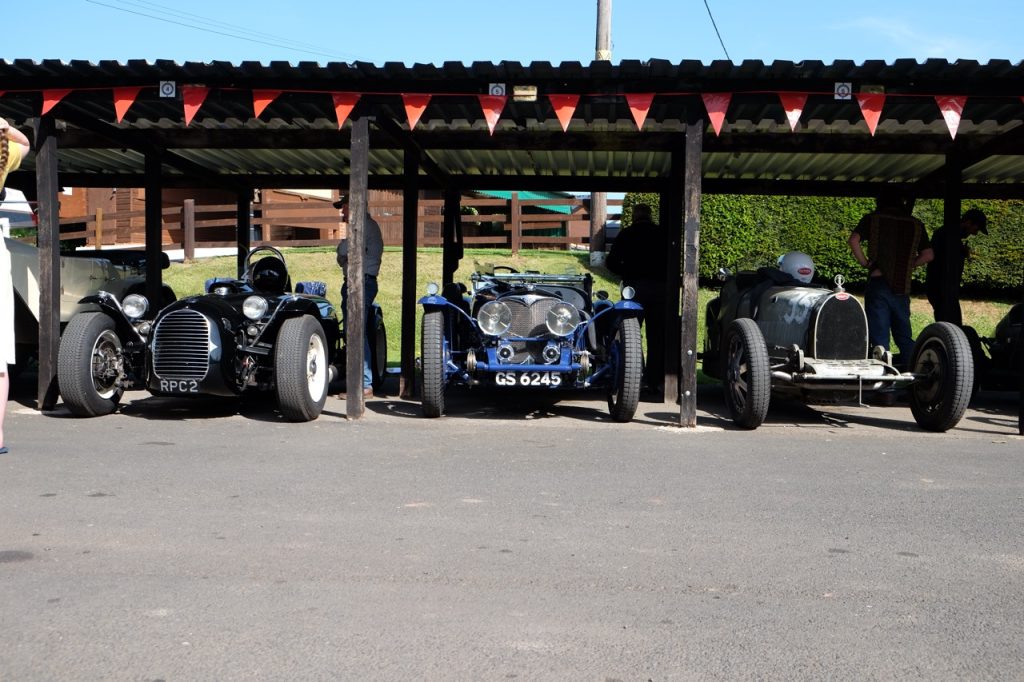 Prefer your car confections from a later time? A full complement of Group A and B rally cars delighted everyone's inner 9-year old, whilst a plethora of rare tuner, classic, and retro cars all vied for honours on the hill. We all 'competed' in the sense that we were racing up the hill against the clock, but the relaxed atmosphere and friendly paddock meant that nobody seemed that bothered about what their time slip said. Some were chasing personal bests, whereas others were much more interested in crowd-pleasing wheelspins in the tyre warming area. It was that kind of weekend, really. Have fun, drive fast, and eat ice cream. It should be Motorsport UK's next marketing mantra…
I'd taken my trusty Subaru BRZ this time, itself a veteran of many track and fast road outings, with a few handy mods applied over the years. It's not a fast car in the modern interpretation of the term, but it is hugely entertaining and generally speaking, goes where you point it. Spotting that my good friend Lewis, of Takona fame had brought his similar Toyota GT86 to the event, we agreed upon a duel; a fight to the chronological death that would see the loser donate a tenner to the other's favourite charity. Seemed like we couldn't lose, either way.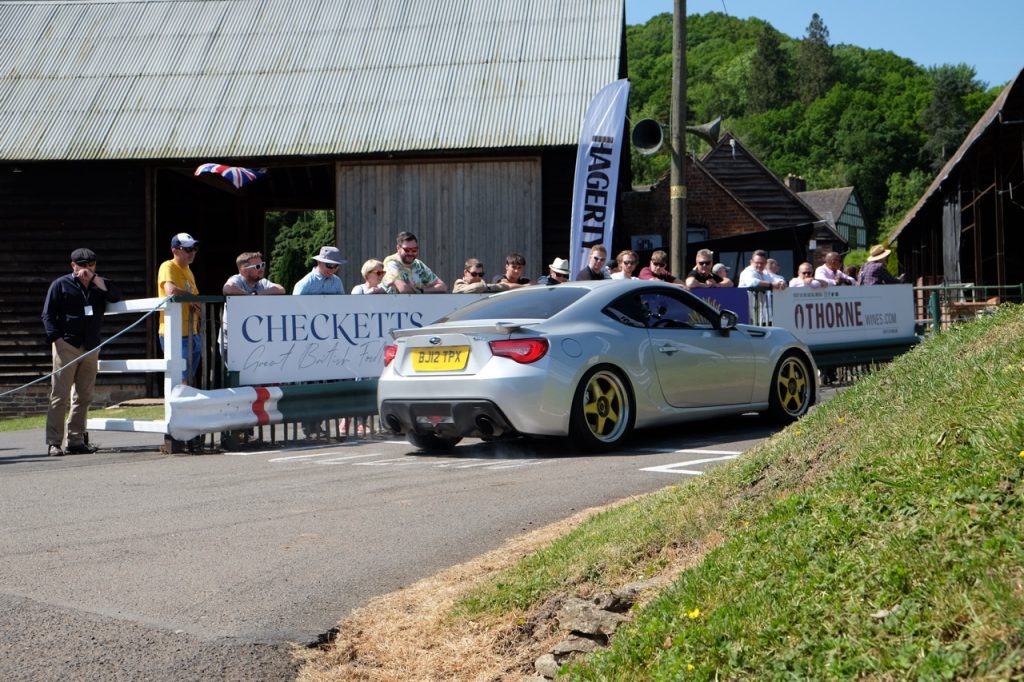 If you've never hill-climbed before, it's as simple as it is exciting. The Shelsley course doesn't look that complicated on paper, or indeed, as it unfurls beneath you, but it's that relative lack of twists and turns that presents the challenge. Once you've established where it goes, it's then a case of drilling down into your own talent and time to see where the marginal improvements can be found, holding a few extra rpm here, braking a fraction later there, or even just taking a teeny bit more curb as you hit the deceptively tricky 'Bottom S' left hander. Chasing those tenths and improvements really is the fun of hill climbing, and like all good things in life, it's impossible to nail it perfectly in one run—meaning you need to try again, and again, and again.
The new two-day format worked really well, with Saturday feeling much more like a race day and Sunday feeling much more like a chilled car show, where you could walk through the amazing paddock to take in over a hundred years of motoring and watch it all run in the way it was always meant to. I love ALL car shows, but car shows where the priceless artefacts are bounced off their red lines with armfuls of opposite lock? Well, they're just a little bit better, aren't they?
Oh, and as for our flat-four hill-climb duel, the better man clearly prevailed, with Lewis taking top slot and the tenner duly donated at close of play. Don't worry though, I've already thrown down the gauntlet for Round 2, next year. Anyone else fancy joining us?