Lee Sunderland has no intention of selling his Renault Clio Williams. In fact, he's emphatic on the subject.
"It's going absolutely nowhere," says the 45-year old, rather bluntly. "I've waited too long to own one – especially one as good as this. It's a keeper and it's going nowhere."
How much is your car to insure? Find out in four easy steps.
Get a quote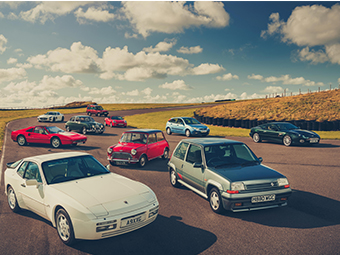 It's easy to understand the point-blank refusal as soon as you see the car. Thanks to lockdown, the only way of seeing the car is through the exchange of photos and Lee's prolific Instagram page but it's abundantly clear car number 263 is one of the nicest, most original Williams in the country.
Finding car 263 wasn't easy, though. Lee, who lives in Nottinghamshire and works in construction, decided in 2019 he was going to scratch the itch of owning a classic nineties hot hatchback, and the choice came down to a Peugeot 205 GTi or a Renault Clio Williams.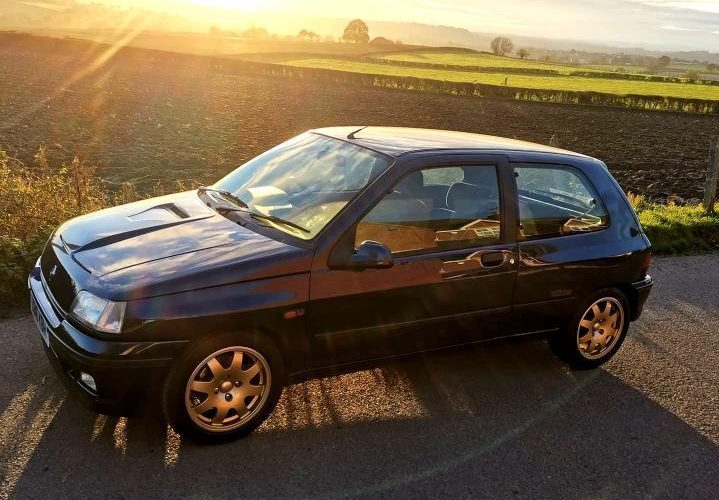 As any fan of enthusiast cars knows, there's a certain mystic surrounding the Clio Williams. While it wore the badge of the fabled Grand Prix team, Williams had no hand in the tuned-up Clio. Renault wanted to take the Clio 16v (the hottest Clio before the arrival of the Williams) rallying, so it set Renault Sport to work and the 1993 Williams was the homologated road car result.
And it was quite a project. The 16v's 1.8 was ripped out and in its place Renault Sport fitted a 148bhp 2-litre, while below it uprated the dampers, springs and roll bars, and even installed the Clio Cup racing car's reinforced front subframe.
A coat of Metallic Sports Blue paint later, not to mention a set of gold 7J Speedline alloys and a badge that was also worth its name in gold, and the £13,275 Clio Williams was complete.
Despite Renault's intention of making the Williams a limited-run special, it knew it was onto a good thing. After finishing the 5,400-car production run (390 cars came to the UK), the firm followed it up with a Williams 2 and then a Williams 3, much to the indignation of the owners of the original 'Williams 1' who were angered in thinking their first cars were never-to-be-repeated specials.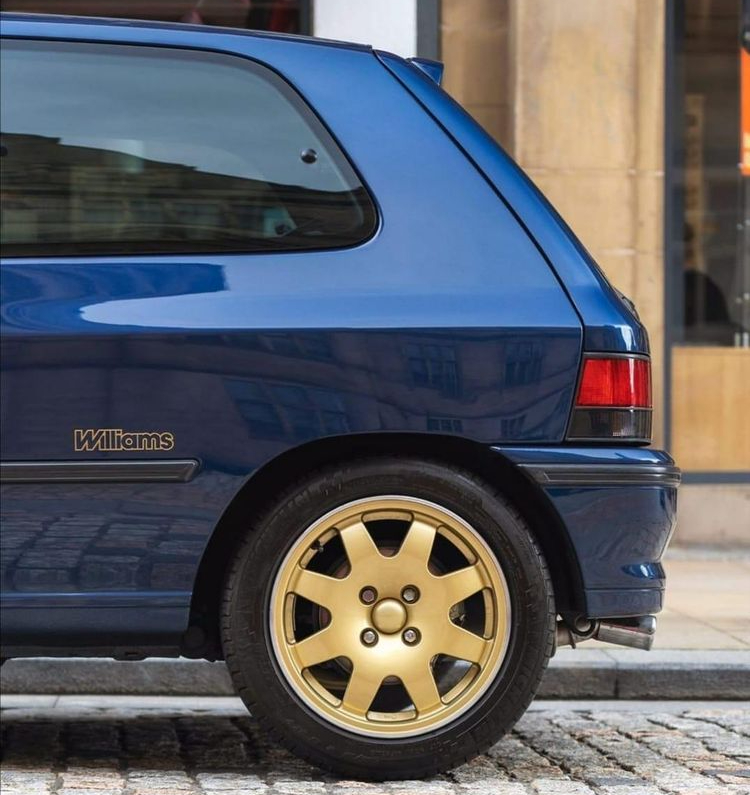 Although plenty of hot Clios have followed in its tyre tracks, it was the Williams that did it for Lee. When he began scouting for the perfect Williams, he initially wasn't too fussed if it were a 1, 2 or a 3.
"I started to look around and the more I looked the more I knew I wanted a Williams," he says. "I learned a lot about the cars from Clio Williams forums and quickly discovered a few things. Firstly, I would have to pay more for a Williams 1, and secondly the 3s were made out of poorer quality steel, so it's harder to find a good Williams 3."
Lee's early searches centred on a Williams 3 and two phase one cars, but all needed various amounts of work. The search continued but tatty cars with bubbling arches and rotten sills cropped up too often, but then he got a call from Richard, owner of Wizard Sports and Classics – a self-confessed fanatic car collector who frequently has a Clio Williams on his stock list.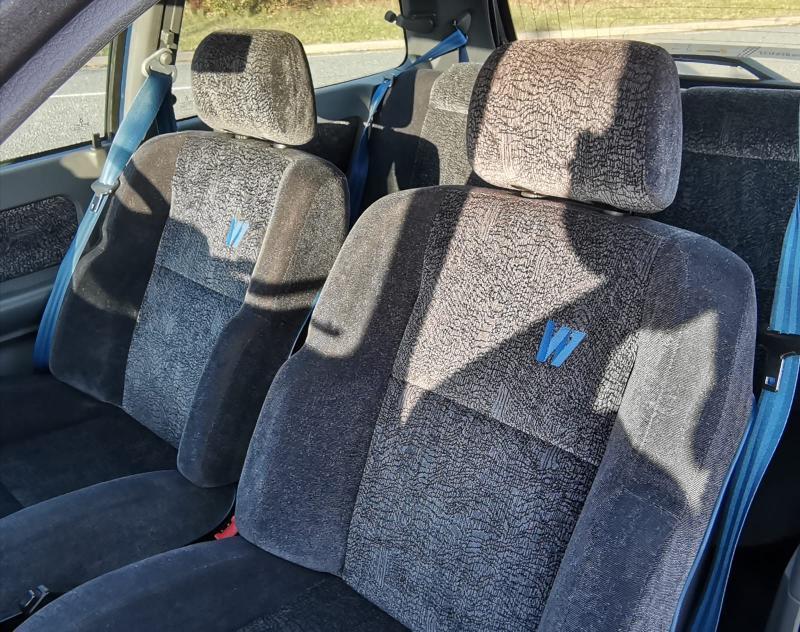 "He said to me: 'I know guy who has a phase one – it's not officially for sale but would you be interested in it?'. I went and had a look at it and it was just absolutely beautiful – we did the deal even before it was for sale. I had to reach out to that middle man because my search was going nowhere."
It's a good job Lee took that call from Richard because car 263 is, quite simply, stunning and even has the paperwork from the original owner. Registered on January 28, 1994, it has 89,000 miles on the clock – a reasonably low mileage for a '94 phase 1 Williams.
"The lower mileage cars just don't come up for sale," says Lee. "I know the guy who owns car number 14 which has done just 14,000 miles. Like me, he'll never sell it."
Lee's car has led a cherished life. Originally bought on finance by an engineer for Britannia Airways, the car was used regularly until 2007 when it was taken off the road.
It stayed hidden for 10 years when in 2017 the car received light cosmetic work and an engine overhaul. "The history file is huge with virtually every invoice and MOT certificate kept with it, including the original bill of sale, and the car has always been serviced at Camden Motors – a Renault dealer in Dunstable. This is what really attracted me to the car."
Lee bought the car in summer 2020 and, just like every other petrolhead in the UK, hasn't been able to fully enjoy it because of lockdown restrictions.
Despite this setback, Lee is able to admire a near-perfect and unmolested Clio Williams in his garage. It's like no normal garage, however, as every centimetre is covered with Hot Wheels models. "I've probably got around 3,000 in there," he chuckles. "Me and my son are absolutely mad about them."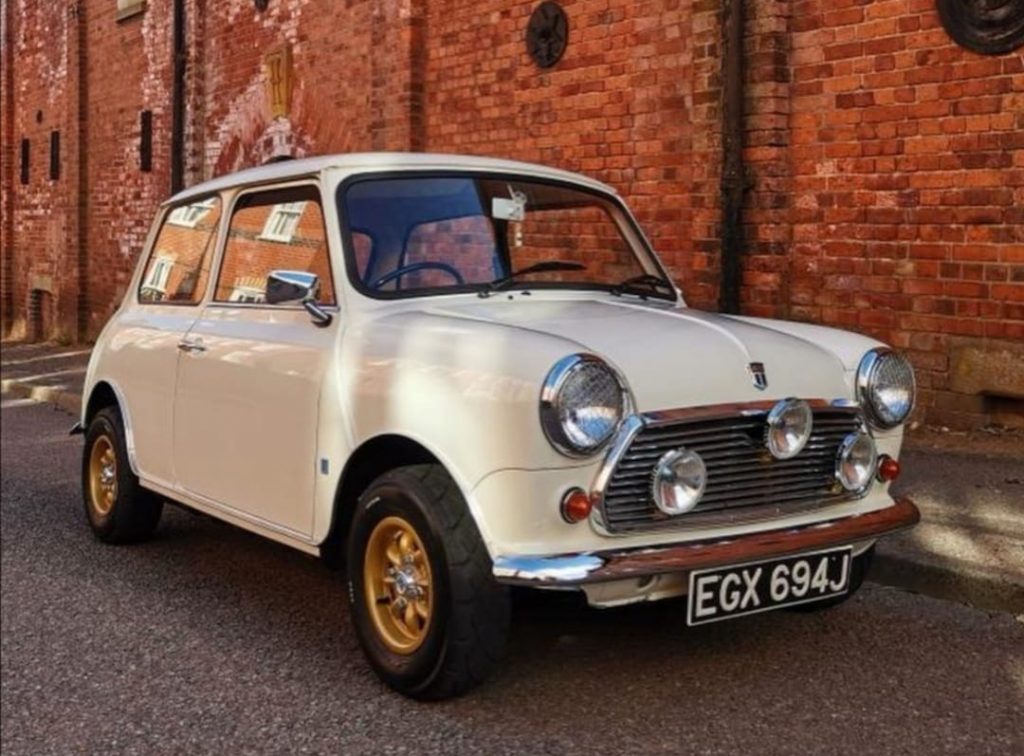 Sharing some space in the garage but not stealing the limelight is Lee's other classic – a 1970 Mini 850. Bought from a builder who acquired it in 2017 with just 37,000 miles on the clock, Lee has tinkered with it and added spotlights and, against the advice of his wife, the gold alloy wheels.
For a guy who likes to keep cars standard, the tweaked Mini is a bit of a surprise. Lee's classic car history is eclectic having started off with a World War Two Willys Jeep, and he's even owned an early split rear-window 1953 VW Beetle and a VW Combi van.
But unlike the Williams, the Mini won't be staying for ever and Lee has yearnings to swap it for another car.
"Perhaps a 1275 Clubman. I still think I need a Mini as they really are such great cars to drive."
Why the Renault 5 GT Turbo is destined to be the next big thing