Elizabeth Halls' 1935 Singer Nine Le Mans is more than just a car. It provides her with an emotional connection to her late father, Flt Lt Bryan Wild, an RAF night fighter pilot during the Second World War.
It's even got a nickname – 'Chattie' – after "Chattanooga Choo Choo", her father's favourite wartime song.
How much is your car to insure? Find out in four easy steps.
Get a quote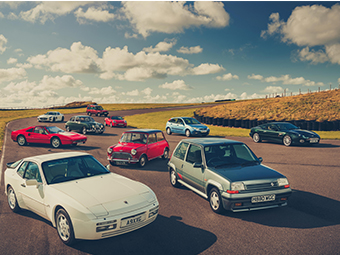 The airman drove an almost identical Singer during the war, which is just one of the things Elizabeth discovered when she was assisting her father with the typing up of his wartime diaries. "He said I ought to write a book" says Elizabeth. "When he died in 2012, it fell to me to compile and edit my father's story.
"It was incredible; the year after he died, I was involved with parts of my father's life I didn't really know. My dad wanted to tell a story about the people who flew with him, particularly those who didn't return home."
Further background research led to the publishing of Flying Blind: The Story of a Second World War Night Fighter Pilot, the culmination of what Elizabeth calls "an emotional journey".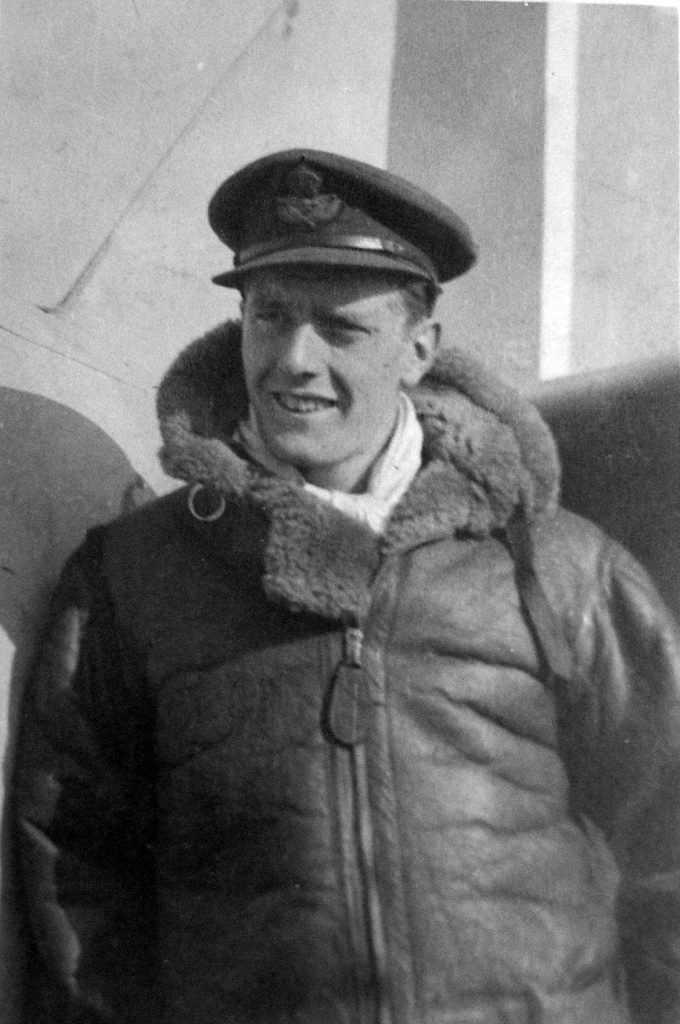 "One of my dad's pals was lost on an intruder raid over France because his Whirlwind fighter ran out of fuel on the way back. My dad didn't know that – he just knew that he had died."
Elizabeth explains how she was able to piece together the life of her father's radio operator, who he flew with for two years. "His son had the same name, so he was easy to trace, but he had no photographs of his father during the war nor any knowledge of the aircraft he had flown in.
"I was able to share photos and information from his time as an airman, along with a draft of Flying Blind, which he was reading when he died of a brain tumour. Writing the book was such an incredibly emotional journey for me."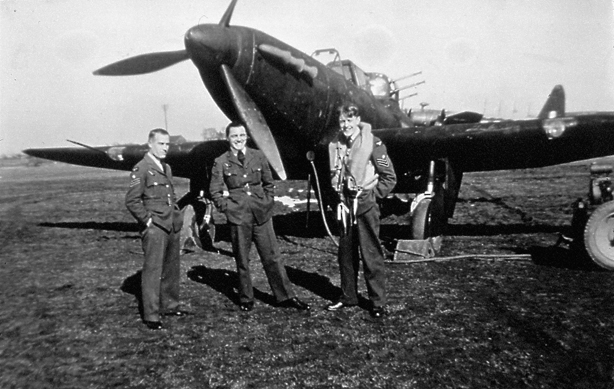 Bryan Wild died of Parkinson's disease in 2012, and Elizabeth spent the final two weeks of his life trying to rekindle memories of his life. "He always loved cars, so I asked him to name his favourite car" she says. "A dreamy look came over his eyes and he told me about the 'little green Singer' he owned during the war. He mentioned it before, but I'd never seen one, so I didn't know what it looked like."
Elizabeth also speaks of how her father spoke of his love of the "Chattanooga Choo Choo", before singing it, word perfect, in the hospital ward. The song was also played at Bryan Wild's funeral.
With her father's passing and the book published, that should have been the end of the story, but a chance discovery led to the purchase of a Singer and a remarkable tour of Britain's airfields.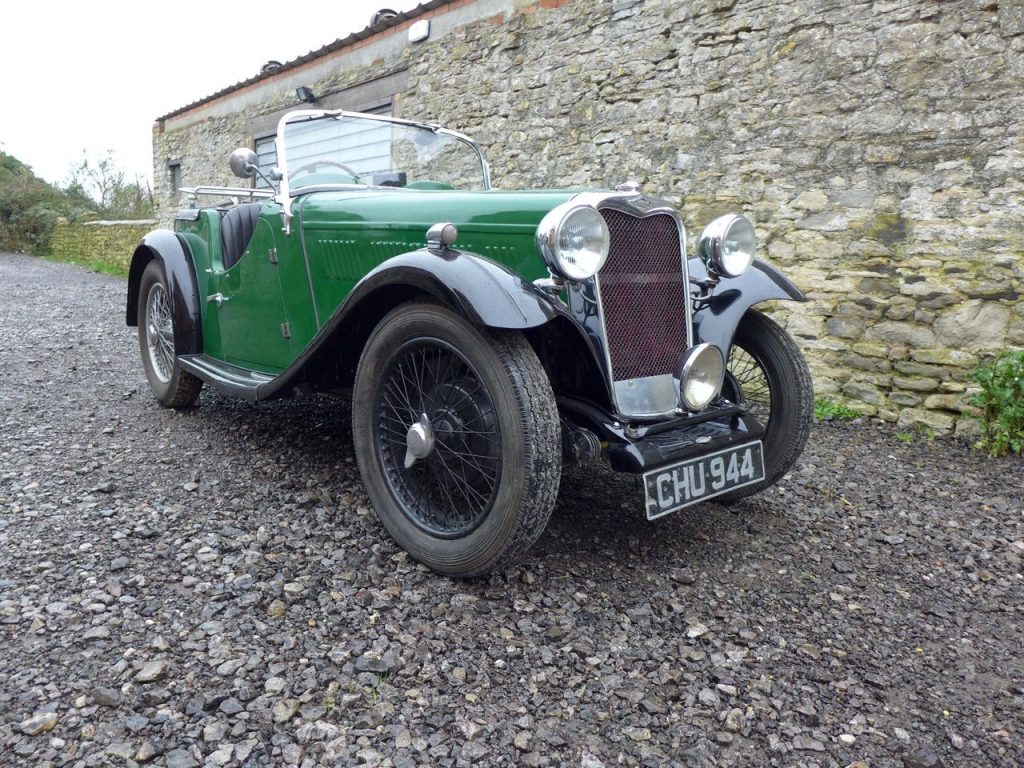 Elizabeth takes up the story: "We were having a thoroughly miserable day. It was pouring with rain, our cat had been put to sleep and a project my husband and I were working on had fallen through. We also received a sort of legacy from my late aunt, which made me sad, as it reminded me of her death.
"At about 9 o'clock, my husband said let's call it a day and went upstairs to turn off the computer.
"He returned a while later with an excited look on his face, hugging a piece of paper close to his chest. He asked me for the title of my dad's favourite song, the name of his favourite car and when he bought it.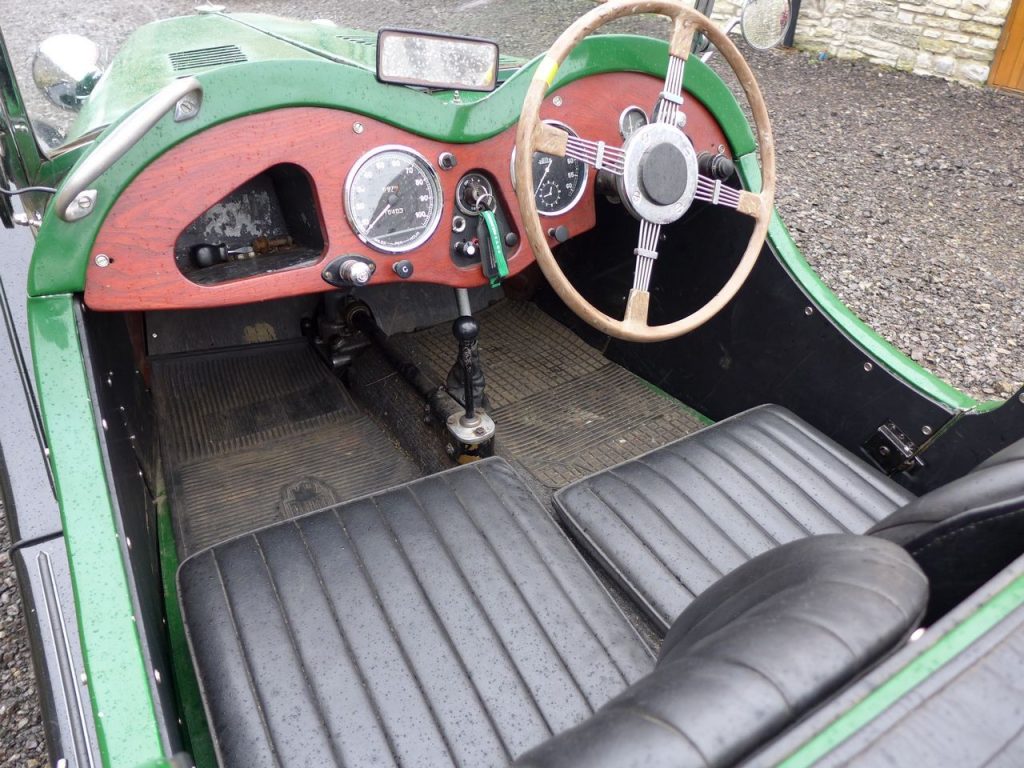 "I couldn't figure out what was going on, so I asked him to show me what was on the paper. He turned it over to reveal an auction photo of a Singer just like my dad's, in the same colour, with the number plate 'CHU 944'. 'CHU' for "Chattanooga Choo Choo" and '944' for 1944, the year my dad bought the car."
"I knew immediately that I wanted to buy the car, but my husband asked what I would do with it.
"Without thinking, I said I'd drive it to every airfield my dad landed at during the war, write a book about it and raise money for the RAF Benevolent Fund. I sort of got carried away!"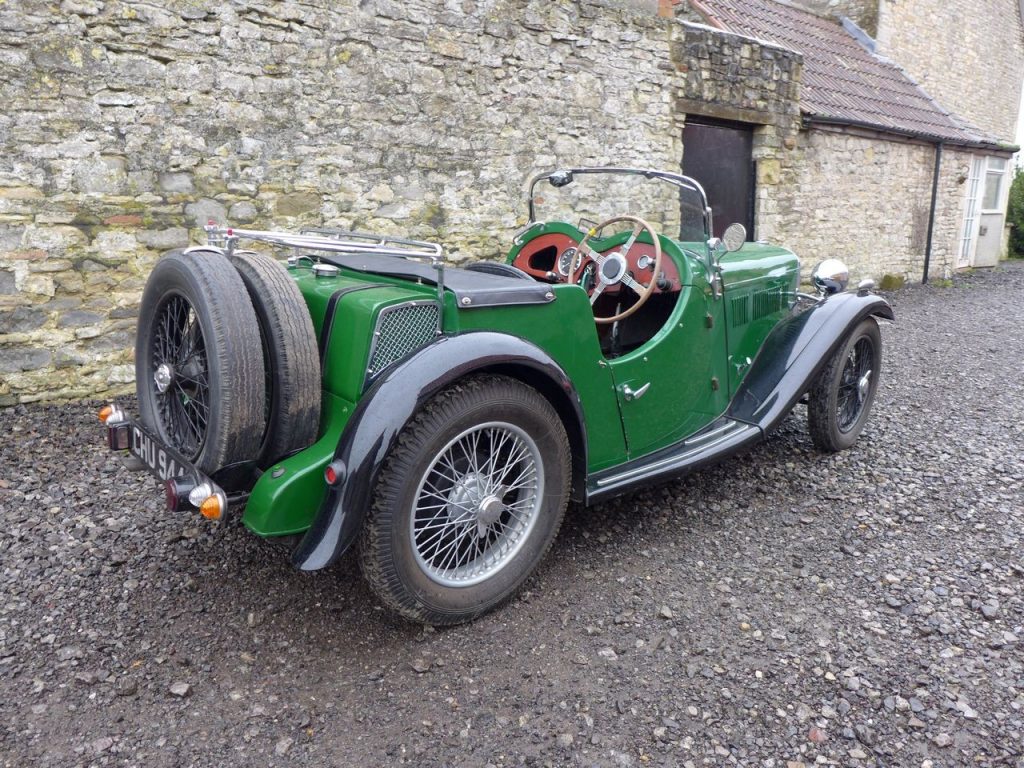 Elizabeth turned to her dad's wartime logbook, which revealed a total of 30 airfields. A relatively easy, if time-consuming task in her modern Subaru, but a formidable challenge for a 1935 Singer.
The couple didn't have much time to mull it over, because the auction was the next day in nearby Leominster. "I went to work, leaving my husband in charge of the bidding. He phoned me to tell me that we'd won it, which was brilliant." By that time, Elizabeth had turned a page in the logbook to reveal a further 30 airfields…
'CHU 944' began life as a Singer Nine Sports Coupé, before being converted to Le Mans Special Speed spec in 1997. In this guise, the 972cc overhead cam produced 38bhp at 5000rpm, with twin vertical Solex carbs, four-speed non-synchromesh gearbox and drum brakes.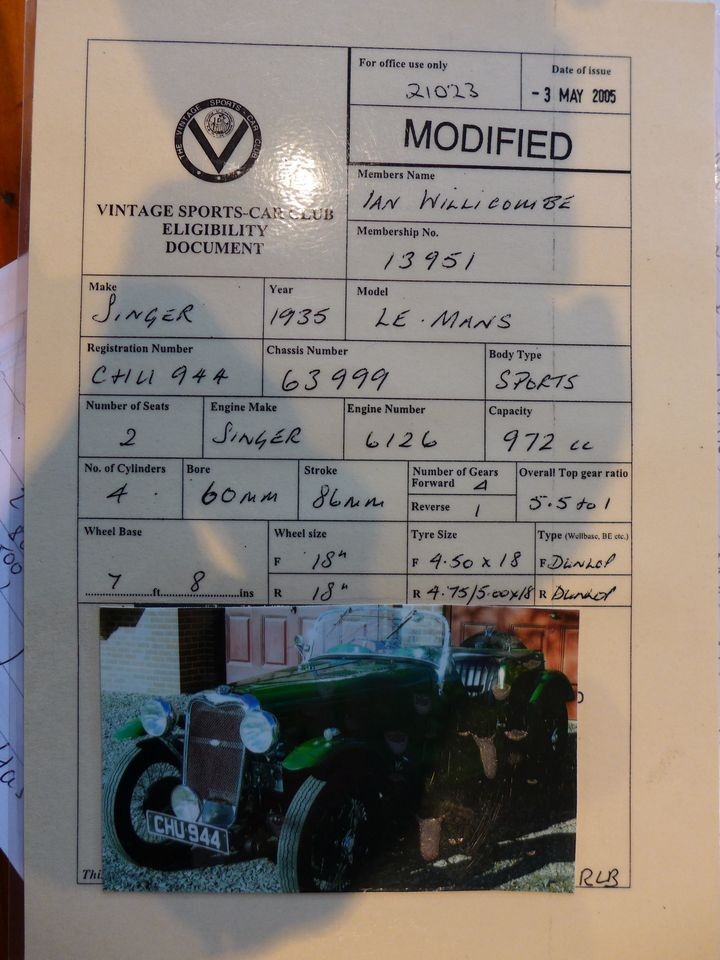 The Speed Special, which was based on the Nine Le Mans, also featured running boards, a larger fuel tank and a more spacious passenger compartment.
Nerves overcame any emotions when Elizabeth arrived at the auction house to collect 'Chattie'. "The terror overtook me" she admits. "It was driveable, but we didn't know anything about it. On the 11-mile drive home, it veered all over the road and the steering was very wobbly. Having only driven modern cars, I thought that's what all old cars are like!"
A wartime pilot wouldn't have accepted anything other than perfection, so Elizabeth placed 'Chattie' in the care of Crispin Thetford of Thetford Engineering in Malvern. New kingpins and bushes restored the handling to former glory, as did restoring the eyes in the axle beam to the correct diameter and the building up of the worn stub axles to restore the fit of the bearings.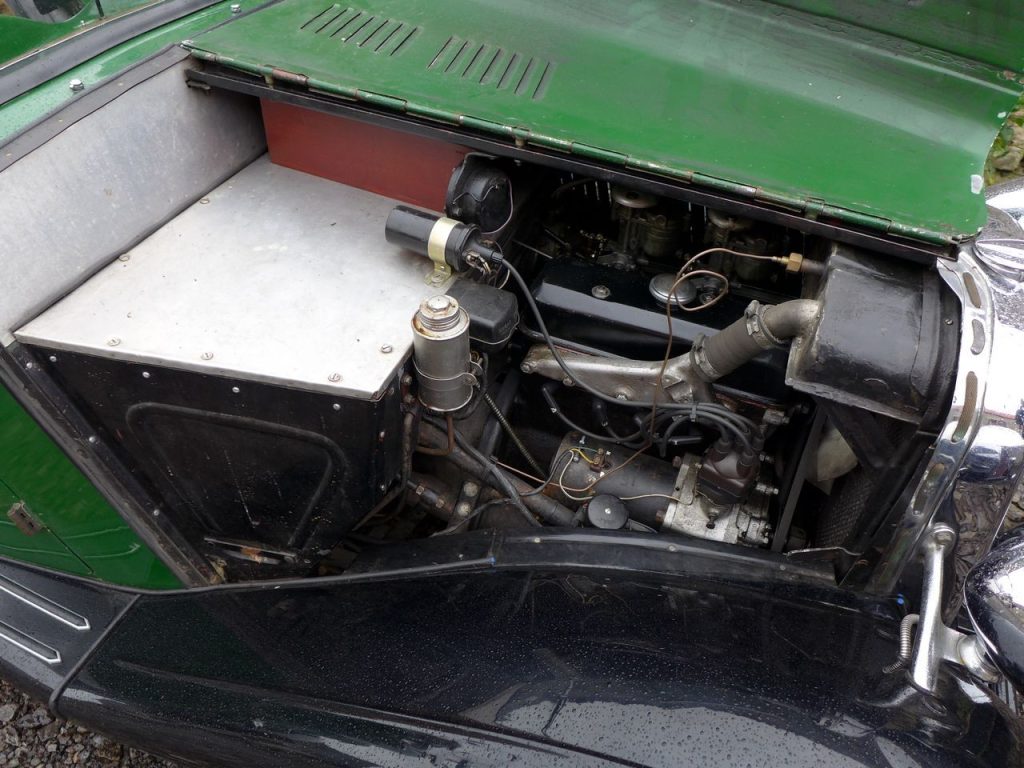 Other work included attention to a faulty head gasket and tired valves and seats, along with a thorough overhaul of the braking system. One of the previous owners, a Dr Thorp, had campaigned it in many vintage trials, so the car had what Crispin Thetford describes as "a remarkable accumulation of mud and oil packed into every considerable area underneath".
This was more than just a post-auction inspection and overhaul. Elizabeth needed to be sure that 'Chattie' could cope with a gruelling tour of wartime airfields, keeping her safe in the process.
"Crispin is a fantastic engineer" she says. "He fixed everything and even gave me lessons on how to drive a pre-war car, including how to use a crash gearbox.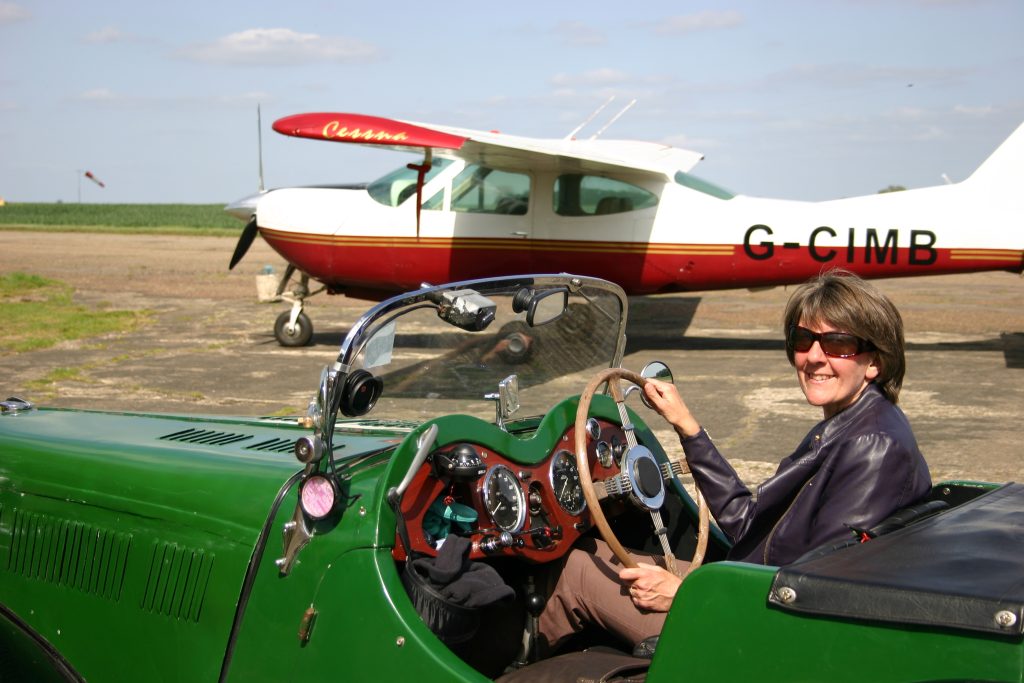 "One of the joys of driving an old car is approaching a roundabout, dropping it into third and keeping the revs up. It's a physical pleasure when you get it right. You're very connected to everything – even the rain because the car doesn't have a cover.
"I love the feeling of being connected to the road, the precise steering, the seating position, the wind, the weather, the smells… the sound of the engine. I just love everything about it. I'm completely in love with it.
"I can't class myself as a car enthusiast, but maybe I'm an honorary petrolhead," she says with a chuckle.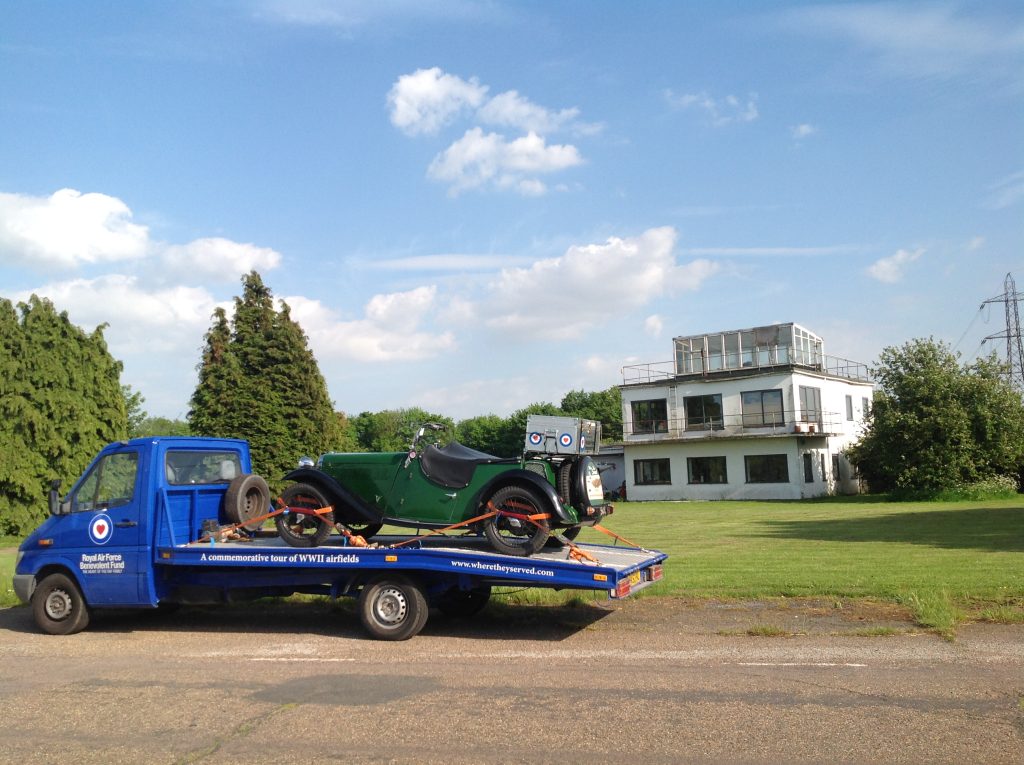 The opportunity to take a six-month sabbatical presented her with the chance for Elizabeth and 'Chattie' to take on the grand tour. The original plan was for her husband to follow behind in the couple's Subaru Forester, but a 7000-mile journey would have placed too much strain on both car and driver.
Although some of the trips were completed from her home in Herefordshire, others were taken on with the help of a Mercedes-Benz Sprinter with a flatbed and a winch. Elizabeth was effectively 'flying solo', while Tony took on the role of 'ground control', with a large map and 60 pins.
The Singer behaved impeccably throughout the tour. A starter motor problem was rectified with the help of the Singer Owners' Club and a piece of string, while a puncture was sorted with the assistance from the RAC, after a Kwik Fit fitter refused to help. Elizabeth is quick to point out that the Singer never broke down, but the Sprinter did.

There were a "few hairy moments", including the time Elizabeth was descending a steep hill at Llanbedr. "I was going down the hill, but the car would jump out of third or second gear. I was absolutely terrified, so I was having to use the handbrake to slow me down. I was trembling like a leaf when I reached the bottom.
"Crispin, who was travelling behind in his Alvis, told me to keep my hand on the gearstick to keep it in gear, but that's the sort of thing you only learn on the job."
The 'Where They Served' tour got underway at RAF Valley in Wales, ending at RAF Brize Norton in Oxfordshire. By then, the Singer had completed 3181 miles under its own steam, with a further 4000 miles admiring the scenery on the back of the Sprinter.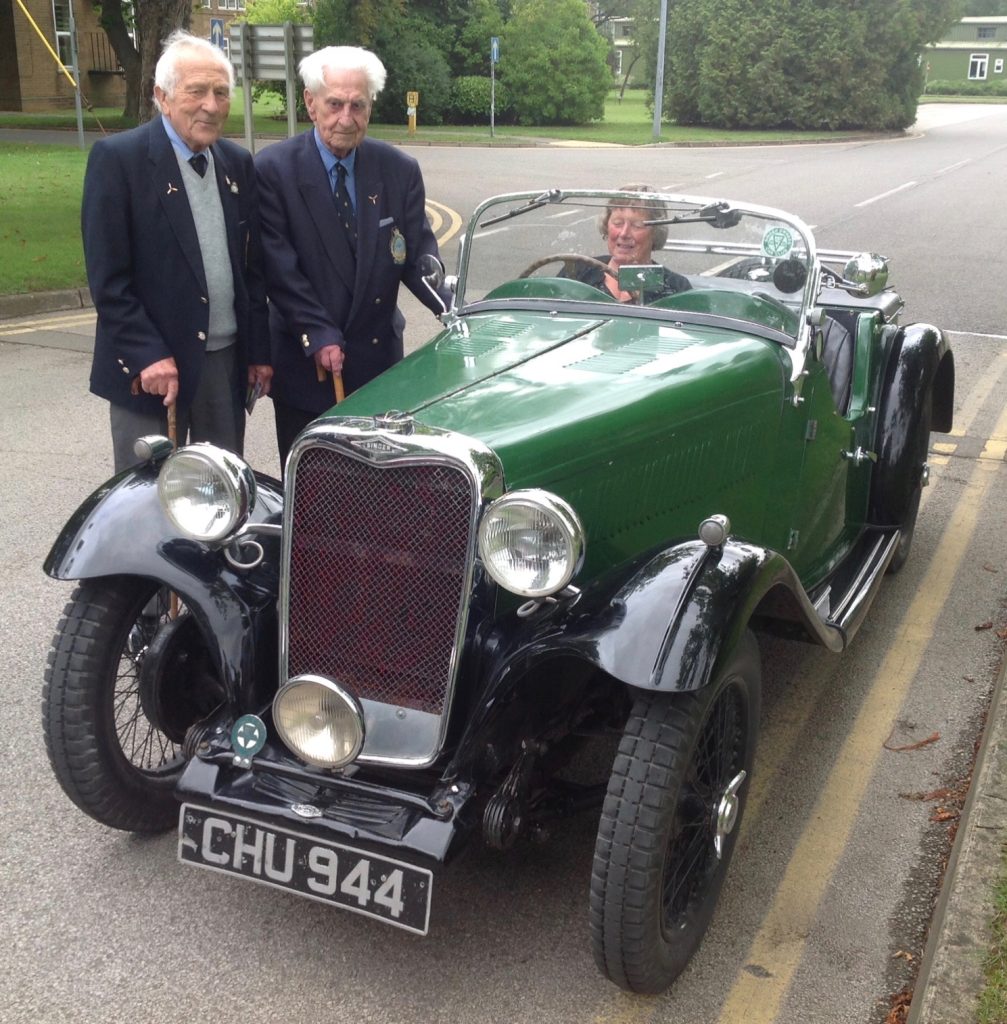 By the end, Elizabeth had met new friends, including two Battle of Britain pilots, visited 60 airfields and formed an unbreakable bond with the car, to the extent that she could never part with it. "I had the sense that my dad was there beside me" she says. "I drove it a lot of the time with tears in my eyes because it was so evocative. Driving it alongside perimeter fences and up to old control towers.
"The connection with my father was very powerful."
Eight years on, Elizabeth wants to drive 'Chattie' to see the night fighter aircraft flown by her father during the war: Mosquito, Beaufighter and Defiant. She's also started work on a new book World War Two in 60 Airfields, which will document her journey and chart the disappearance of the nation's RAF bases.
"Some of the airfields have been turned into prisons, others are now housing estates, supermarkets, retail parks or wind farms. Several, such as Westonzoyland in Somerset, are just derelict wastelands. In all cases, you sense that the ghosts of the past are there with you.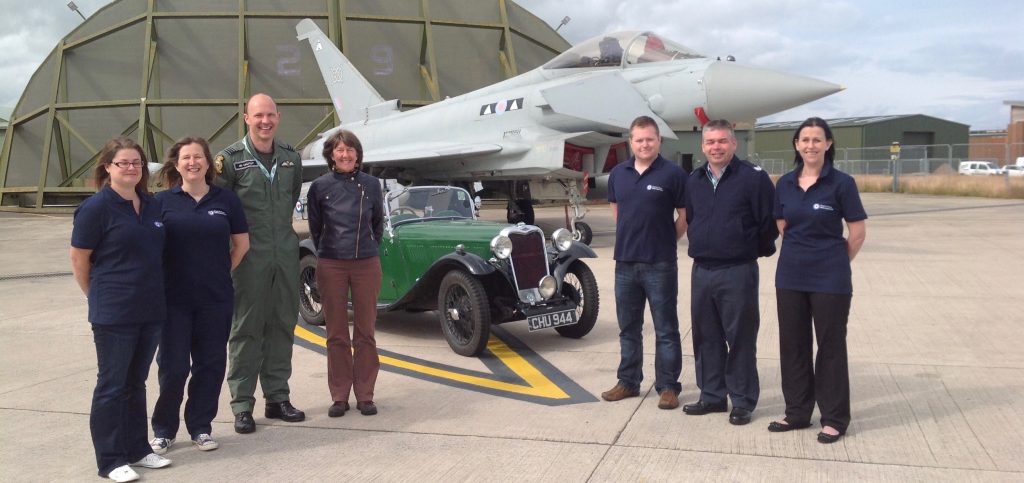 "I'm 65 now, but I'm connected to the airfields through my dad. The next generation won't be, so it's important to document the history of these important bases while we can."
If Elizabeth's adventure has stirred your imagination, you can buy her book on Amazon. If, like us, you also like the sound of her second book, be sure to drop her a line of encouragement via the Where They Served website. With a strong wind and a willing publisher, it could be completed next year.
In the meantime, let's raise a glass to Elizabeth and her 1935 Singer Nine Le Mans. You've done your father proud.
Read more
Unwinding the myth of Singer's steering flaw
Spring into action with this 60s Singer Gazelle
13 British cars floored by flaws