Clarkson, Hammond and May are coming back to a streaming service near you – and as one fans puts it, about the Grand Tour special, 'Long time no see guys, glad you're back!'
The terrible trio are back to doing what they do best, having fun, breaking things and getting a bit shouty. And this time the shenanigans are taking place in Madagascar.
How much is your car to insure? Find out in four easy steps.
Get a quote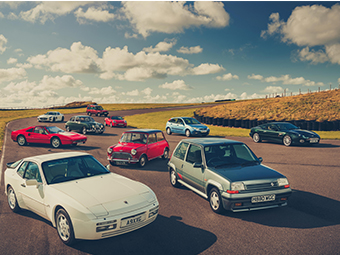 The Grand Tour Presents: A Massive Hunt will air on Prime Video from 18 December. It's the first episode of Series 4. What can fans (as well as those who hate them but secretly can't help but watch) expect to see? Chaos, and lots of it.
From the trailer it's clear that the film begins with three rather wonderful cars. A Caterham Seven, Ford Focus RS and Bentley Continental GT, all beautifully turned out and just the job for exploring a nice stretch of road. However, after being handed a mission to search for treasure, the cars are soon ripped to pieces, reconfigured and returned to the road – and rough stuff – resembling a fleet of mutant Transformers.
You can see for yourself the extent of the, ahem, modifications performed, by watching the trailer. We won't spoil the fun.