Psst! Want to own Paddy Hopkirk's Mini Cooper? Thought you might. The only snag is it's not that Mini Cooper which Paddy powered to victory on the 1964 Monte Carlo Rally. It's a brand new Mini Cooper S named in his honour.
The Paddy Hopkirk Limited Edition is based on the 180-horsepower Mini Cooper S and is finished in rally red with a white roof, just like its 1960s' forebear. Paddy's car also wears a white racing stripe on the bonnet, black alloy wheels, and the number 37 emblazoned on the doors. Twin spotlights are a final nod to the giant-killing Monte Carlo winner.
How much is your car to insure? Find out in four easy steps.
Get a quote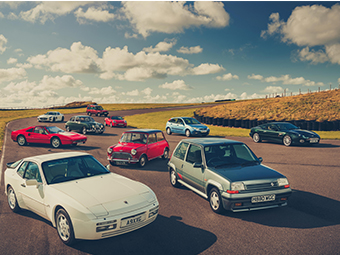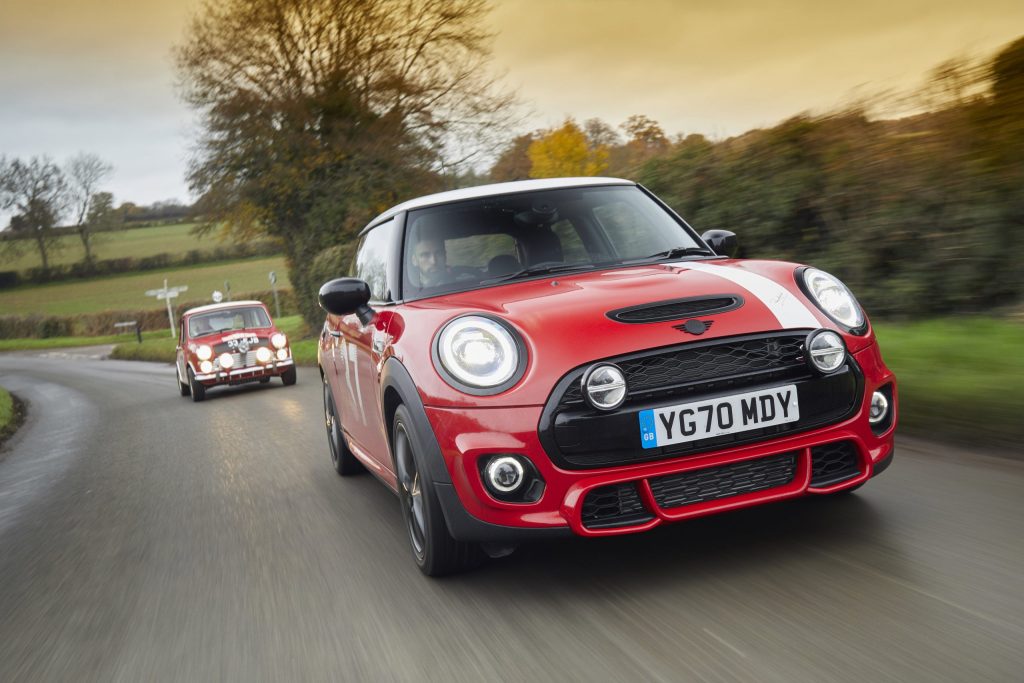 The 1964 Monte Carlo Rally saw Hopkirk and co-driver Henry Liddon take the Mini's maiden win ahead of a much more muscular Ford Falcon driven by Bo Ljungfeldt and Fergus Sager. The Mini Cooper would go on to claim victory in Monte Carlo in 1965 (and '67) and also take the top spot in the Acropolis, RAC, and 1000 Lakes rallies in 1965 on the way to the European Rally Championship.
When recalling one of the greatest upsets in motor sport, Hopkirk told Hagerty: "Henry and I pushed very hard and in places it was quite snowy, and because of the snow drifts the roads got narrower which were of benefit to the Mini.
"When we got down to Monte Carlo for the rest day Stuart Turner asked how we'd done and I said I'd no idea but we'd done our best and hadn't hit anything or done anything stupid. Of course there were no computers in those days so we had to wait. So we went to bed and it was French journalist Bernhard Cahier who phoned at 4 in the morning to say he thought we'd won."
Hopkirk, who is now 87, seems delighted in this special tribute, saying, "I'm so flattered to have a MINI named in my honour. Motorsport is long behind me now, and for my win at the Monte Carlo Rally to be remembered in this way is a great thrill and honour. The designers at MINI have done a wonderful job. They've got a lot of the features on it just like the classic Mini I took to victory, with the number 37, the bonnet stripe and the colours—it reminds me of my very lucky days and wonderful memories."
Just 100 Mini Paddy Hopkirk Limited Editions will be sold in Britain, and the cost of the Cooper S-based model is £28,000.