The 2003 Maserati Quattroporte V was developed while Ferrari owned the company, under the guidance of Enzo The Second, Luca Cordero Di Montezemolo.
It used a Ferrari-built V8 whose sound was, thanks to a 2008 study, scientifically proven to increase sexual arousal.
How much is your car to insure? Find out in four easy steps.
Get a quote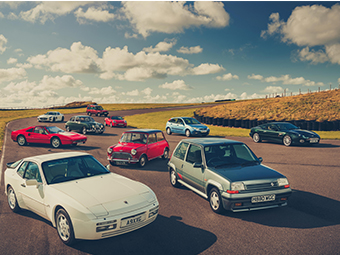 This is just the beginning of its appeal — though, the Quattroporte wasn't a home-run at first. Thanks to the Ferrari influence, it used a single-clutch automated manual transaxle called "Duo Select."
Automated manuals were, mercifully, a short-lived fad in sports cars, and in heavy luxury saloons, they worked even less well. Jason Cammisa claims that anyone that drives a Quattroporte 12,000 miles per year would incur bills of $500 per month just in clutch wear, given the average life of each car's clutch was 18,000 miles.
Luckily, after Fiat took control of Maserati away from Ferrari, it re-engineered a huge portion of the car, in part to fit a conventional 6-speed automatic gearbox. That went on sale in the UK from 2007. And just as the car's ordinary, unpretentious name works because it's in Italian, so the name of the new model is utterly uninspiring but sounds good because it's in Maserati's mothertongue – Automatica.
These updates gave the fifth-generation Quattroporte a chance at being the best-driving full-size luxury sports saloon on the road. Which, argues Cammisa, it became. Especially in Sport GT-S trim.
This is the story of how Maserati made the Quattroporte come good.
Watch more
Watch Ian Poulter use his £3m LaFerrari Aperta for chip-putt practice
The Mk8 VW GTI isn't as good as its predecessor. | Revelations with Jason Cammisa
Magnus Walker explores Fast Ford Fever with an Escort Cossie