Alfa Romeo is set to unveil a new flagship supercar on the 30th of August and, as anticipation builds, conflicting theories are emerging on what it will be named, and how it will be constructed and powered.
Let's start with the facts. Alfa has booked out its museum near Milan to host the unveiling of the car at event dubbed Il coraggio di sognare – The Courage to Dream. The launch will be live streamed, and Alfa describes it as  "a game-changing moment with more passion than ever."
How much is your car to insure? Find out in four easy steps.
Get a quote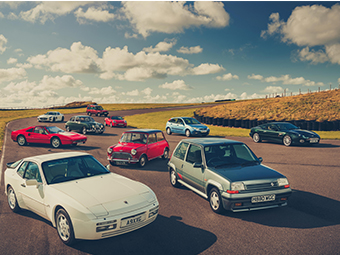 August 30th: "Il coraggio di sognare".
It's time to seize a game-changing moment with more passion than ever. Be prepared to enter the dream. pic.twitter.com/3hQjs4xBtQ

— Alfa Romeo (@alfa_romeo) July 4, 2023
Now the speculation starts. According to Autocar the car will not be called 6C as previous reports had stated. Instead it will revive the number 33, which was last used on a front-drive family hatch built in the 1980s and 1990s. Don't worry, the new halo model won't be a throwback to that, but to the spectacular 33 Stradale of 1967 instead. Autocar also claims that just 33 will be built at a price of over €1m apiece, and that, just to round things out, the car's top speed will be 333 km/h (206 mph).
Italy's Quattroruote claims that all 33 are already sold, while adding that the car is likely to be based around the Maserati MC20. Drive would come from a hybrid system using Maserati's three-liter Nettuno twin-turbo V-6, mated to one or more electric motors and producing upwards of 800 bhp, says Quattroruote. Autocar and Auto Express, disagree, believing that Alfa's own 2.9-liter V-6 from the Giulia Quadrifoglio will be deployed instead.
As for the styling, everyone does seem to agree that it will pay homage to the 33 Stradale, but without being overly retro. "We don't do restomods, we are not interested in copying and pasting the 33, the Duetto and so on. We want to leave something for the future," says Alfa Romeo boss Jean-Philippe Imparato.
With a month to go before the launch it won't be long before the truth is out.