Throughout automotive history, few expressions have been misused more often than this marketing standby: "race car for the road." Cliché, indeed, but accurate in the case of the 1967 Alfa Romeo 33 Stradale.
Development of a road-going version of the Alfa Romeo "Tipo 33" sports prototype started before the latter's racing career had even begun. Company president Giuseppe Luraghi's target for Carlo Chiti – the head of Alfa's racing department, Autodelta – was as simple as it was ambitious: The 33 Stradale had to deliver no less than 95 per cent of the racing car's overall performance.
How much is your car to insure? Find out in four easy steps.
Get a quote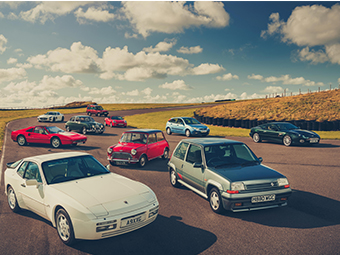 As time and resources were limited and legal requirements for homologation hardly an issue, the 33 Stradale inherited the race car's exotic chassis design and highly-strung 1,995cc V8 engine with remarkably few modifications. The result, presented in August of 1967, was a featherweight 680kg supercar that delivered Miura-esque performance with an engine half the size.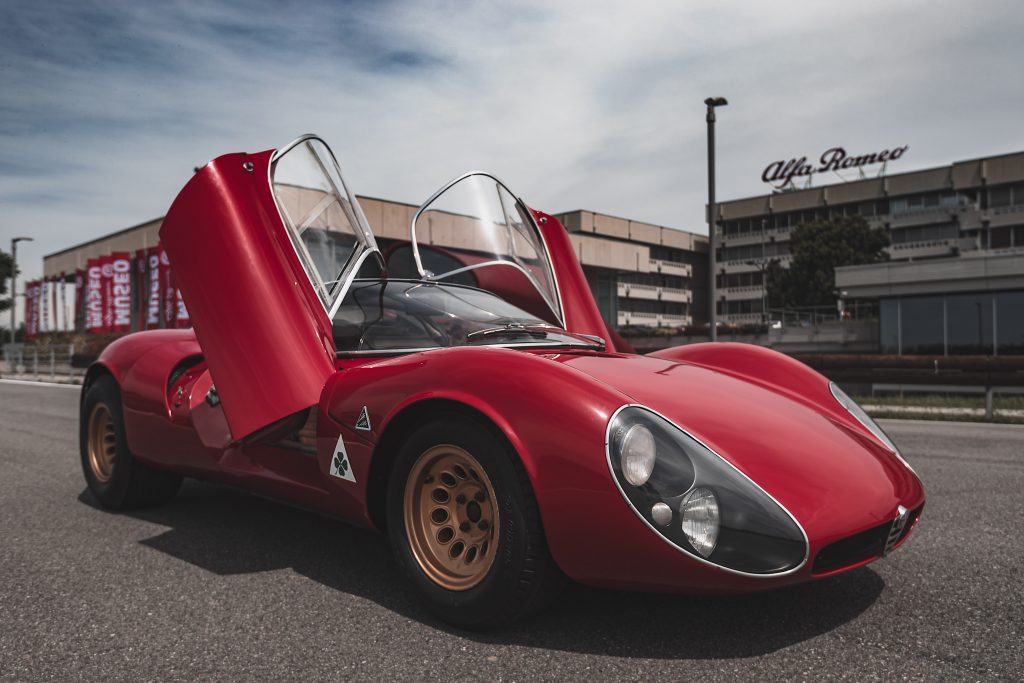 Despite this achievement, its extreme specification and blistering performance aren't what people first think about whenever the 33 Stradale is mentioned. Attention instead lands on the voluptuous curves Franco Scaglione penned for the car, which earned the 33 Stradale a well-deserved reputation as one of the most beautiful automobiles ever made.
As a former car designer myself, I imagine the scale of reinventing such a classic design to have been monumental. As an Italian, as well, it would involve seriously conflicting emotions: On one hand, it is an Alfa Romeo supercar, which is the sort of assignment of which every designer dreams. On the other, however, it sets any work up against an ideal that is near-impossible to equal.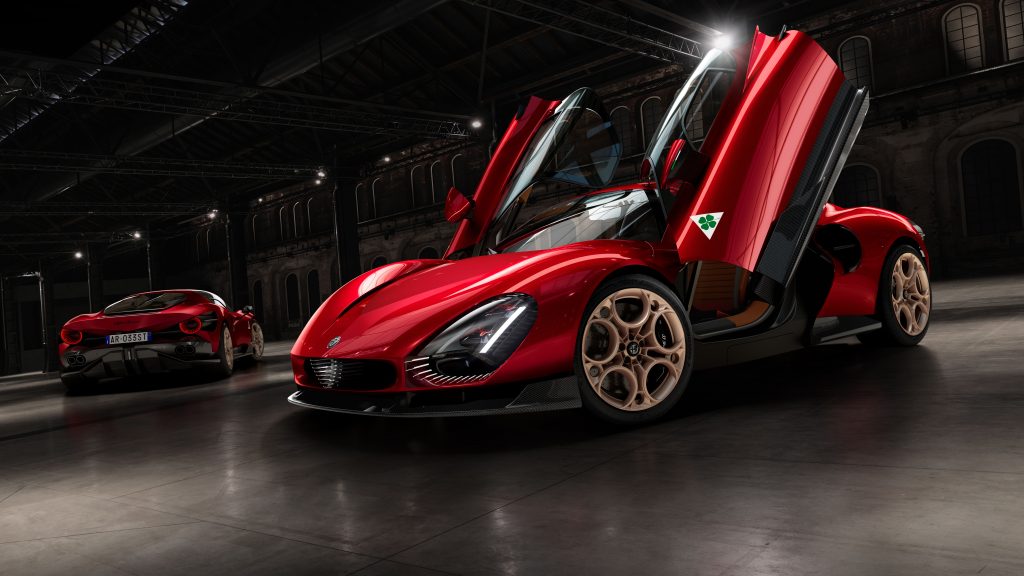 I interviewed Alfa Romeo's head of exterior design, Bob Romkes, to pick his brain about the fascinating new 33 Stradale supercar. For Romkes, reimagining the 33 Stradale for the 21st century was: "definitely an enormous challenge. But that wasn't a reason not to do it. We wanted to dream and put the bar high for Alfa Romeo," he said. "We have a very capable design team, so we trusted our capability to make something beautiful."
Beautiful it is indeed. I admit to letting out a big sigh of relief once the smoke cleared and I first laid eyes on the new 33 Stradale. The stakes were high, but Alfa's designers masterfully captured the 33 Stradale's essence and delivered a gorgeous design that is a worthy homage to its hallowed namesake.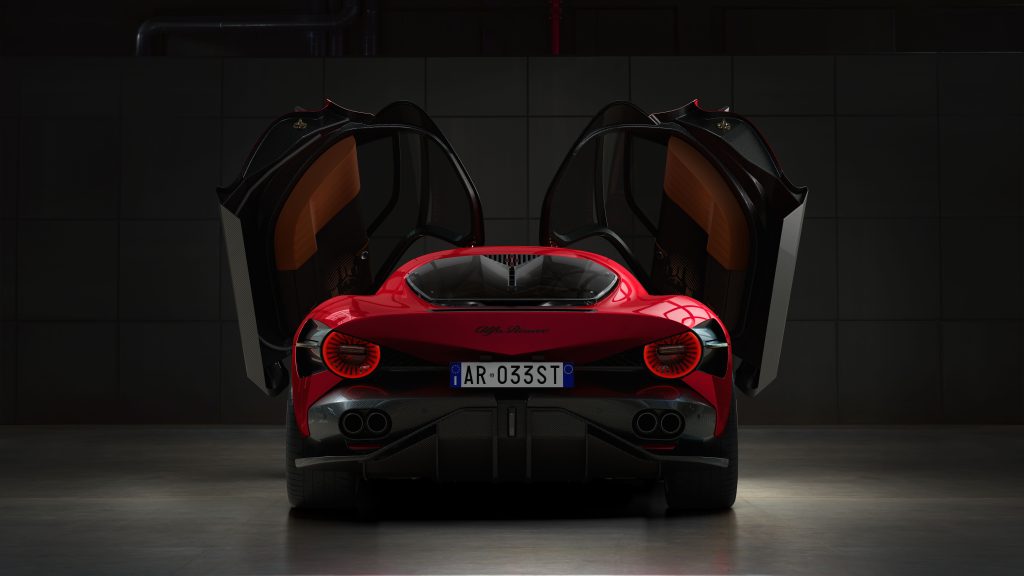 This is no small feat, especially given how much the world has changed since 1967. Designing a supercar in the 2020s is operating in an entirely different universe. "It was very important to find the right balance between the past, using the right cues from the original," Romkes stressed, "but also looking to the future, to have something that hits the sweet spot between old and new."
Like all the best classic Italian designs, the original 33 Stradale was devoid of gratuitous ornamentation, an approach Romkes was keen to maintain: "We wanted to use all the iconic features of the original car and combine them with aerodynamic features." As an example, he cites the new car's large headlights, which also integrate a functional cooling duct.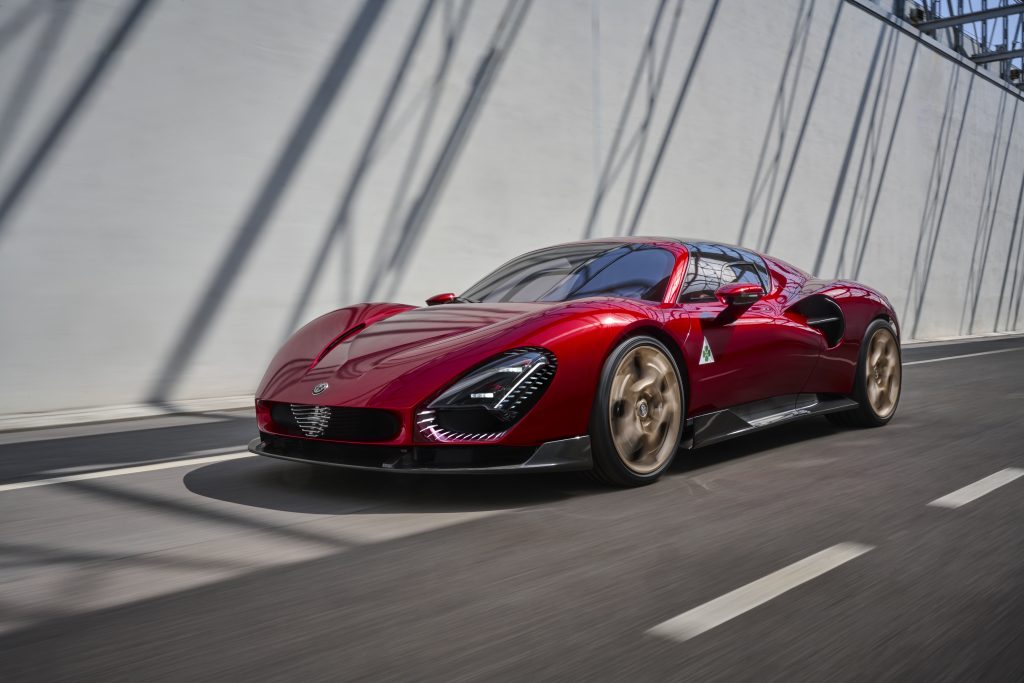 The same is true for the character lines on the bonnet, which, as Romkes explains, not only evoke the shape of Alfa's "shield" grille but also guide the air towards the side mirrors, whose shape was optimised to send the airflow towards the engine air intake on the sides.
Aerodynamics plays a crucial role in a vehicle capable of a top speed of over 200mph, yet Alfa's designers managed to avoid adding spoilers or other tacked-on bits. The new 33 Stradale retains the sexy, curvaceous side section that is such a hallmark of Scaglione's original. That is my favorite aspect of the whole project, and Romkes explained how it was achieved: "Visually, we split the car in two. The lower part is technical and dark, while the upper part is the beauty, the sculpture.
"We passed many hours in the wind tunnel because we didn't want to have active aerodynamics, so everything had to be in the sculpture, exactly like the original car."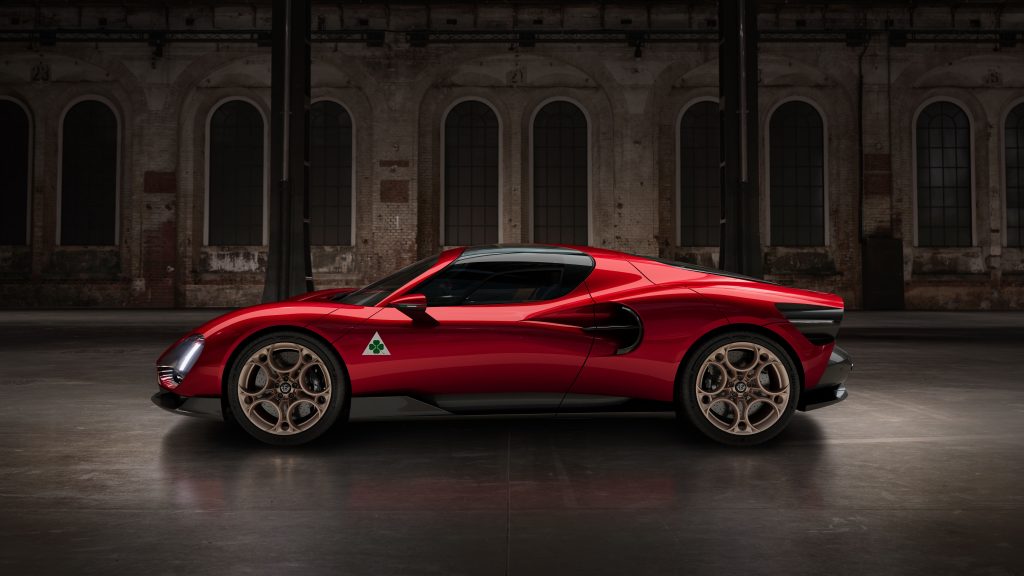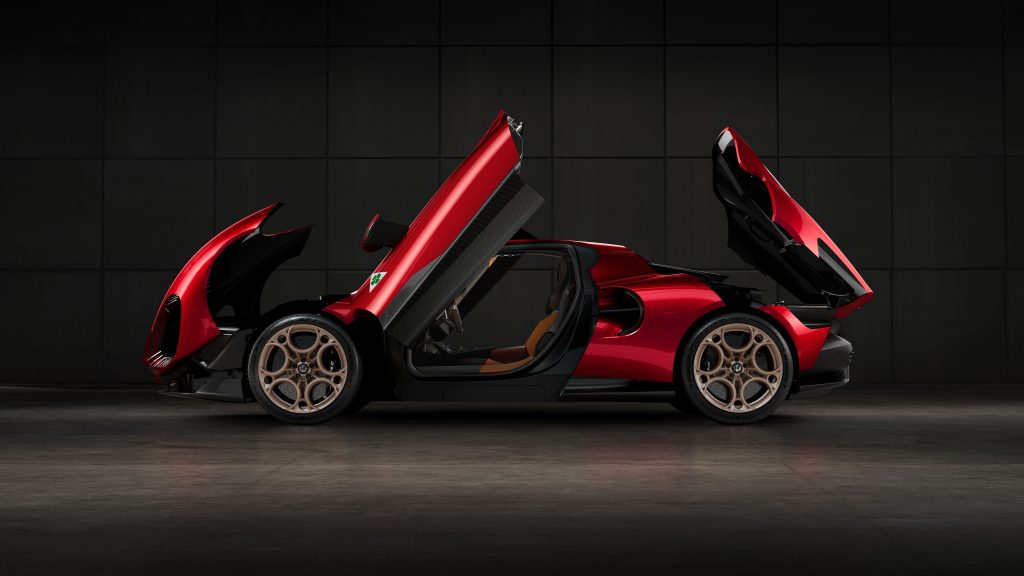 Still, designers found room to incorporate some neat detail touches. The one that immediately caught my attention is that aforementioned Alfa Romeo "shield," whose layered, three-dimensional treatment reminded me of the front of the classic 2000 GTV. I wondered if that was indeed the inspiration: "Absolutely," Romkes said. "That's one of the most beautiful Alfa Romeo grilles."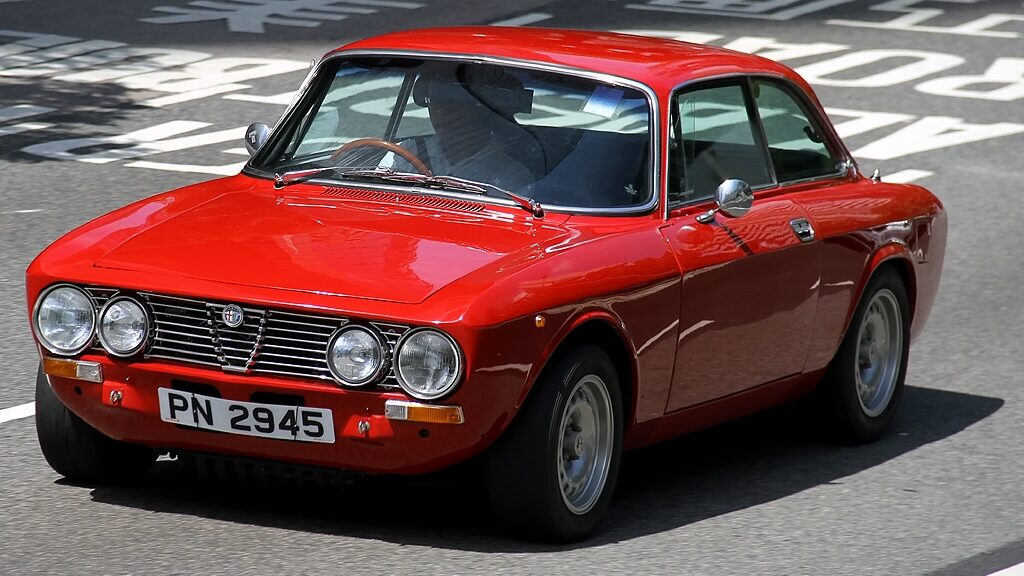 Although it may be purely coincidental, the new 33 Stradale's reveal comes precisely 20 years after that of Alfa's previous supercar, the 8C Competizione. That car went on to exert a powerful, lasting influence on the design of subsequent mass-market Alfa Romeos, so I wanted to know whether we could expect the same to happen for the 33 Stradale. Romkes remained predictably coy on that matter, but let on a little: "You'll see elements of the 33 in the future lineup, but I cannot specify which ones."
With this halo car, Alfa Romeo has produced a dream car that carries with it the promise of a brighter future for the brand. Speaking as a 40-year-old Italian, I've heard bold Alfa Romeo revival plans for as long as I've been alive, but looking at the new 33 Stradale makes me feel genuinely optimistic. The project is a shrewd play on nostalgia, yes, but it's a well-executed one. And if there's a brand that can pull such a thing off, it's Alfa Romeo.
Remember, this is a brand with immense heritage yet nothing to lose in today's market. The automotive world is in flux, facing an uncertain future, which means now is maybe the perfect time for Alfa Romeo to emphasize its unique history, futurism be damned. Because nothing sells like a good story, and Alfa's rear-view is full of them.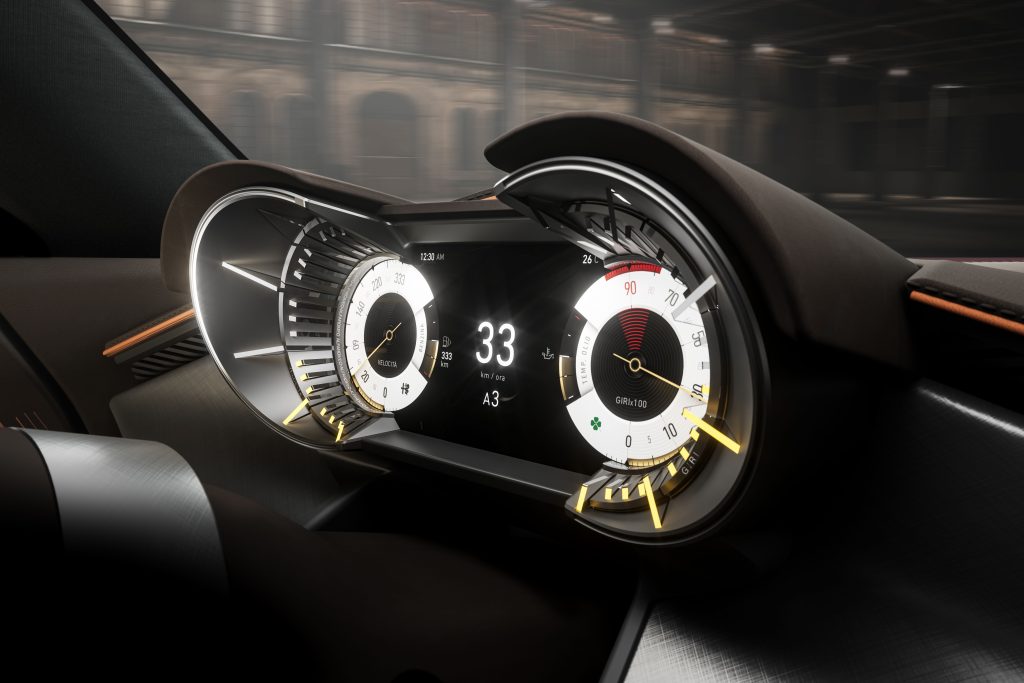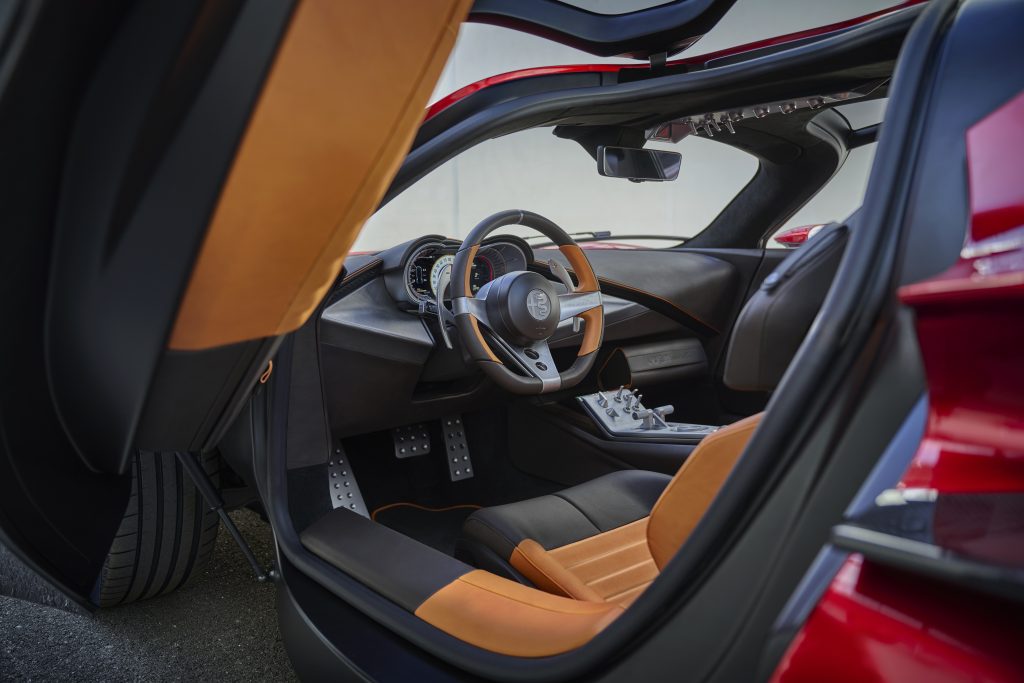 ***
Matteo Licata received his degree in Transportation Design from Turin's IED (Istituto Europeo di Design) in 2006. He worked as an automobile designer for about a decade, including a stint in the then-Fiat Group's Turin design studio, during which his proposal for the interior of the 2010–20 Alfa Romeo Giulietta was selected for production. He next joined Changan's European design studio in Turin and then EDAG in Barcelona, Spain. Licata currently teaches automobile design history to the Transportation Design bachelor students of IAAD (Istituto di Arte Applicata e Design) in Turin.