• Price: £2300
• Year: 1986
• Mileage: 65600
• Condition: Pleasant
• See the ad: Car & Classic
Back when Alfa Romeo was an independent company, in the 1970s, its Alfasud was the small front-wheel drive saloon to beat. And it only got better as Alfa Romeo piled on the power and introduced a hatchback. After leading the field, when the time came to replace the Alfasud in the early '80s, the company lost its bottle and hedged its bets. It teamed up with Nissan to produce the cheap Arna, using Alfasud mechanicals in a Cherry shell. And at the same time, Alfa essentially redesigned the Alfasud to create the more expensive 33 – the name borrowed from Alfa's motor racing past. Unfortunately, neither would prove to be anything like as good as the Alfasud. Which means today the 33 is the unloved member of the Alfa Romeo family – and in turn that means the few that remain on Britain's roads are affordable. That's reflected in the advertised price of this 33 1.5 Boxer 4C. By all accounts, £2300 is a sensible sum of money within the classic car ecosphere.
If you're looking at the pictures of this plainly dressed 33 and thinking, 'It looks like a car fit for the Festival of the Unexceptional' you'd be entirely right. It really is remarkably, well, ordinary. Happily, under bodywork that appears to have been designed using only a pencil and ruler lies one of the all time great front-wheel drive chassis, powered by a boxer, horizontally-opposed four-cylinder motor that sings arias.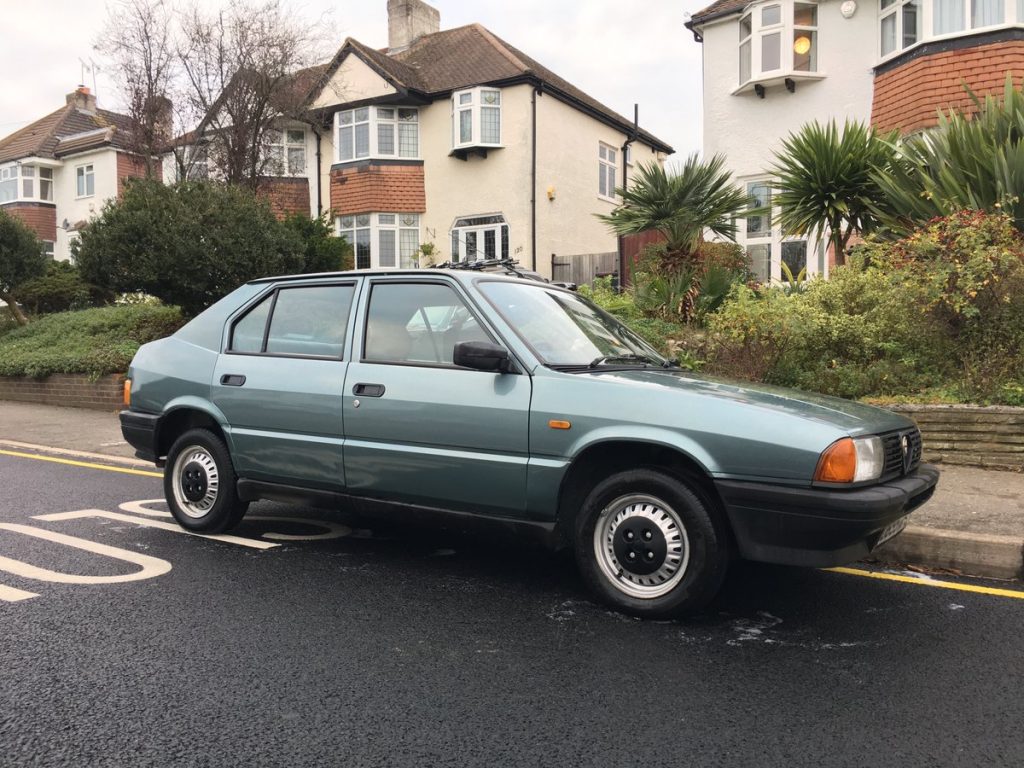 Owners love them, and we're not at all surprised to find the seller of this Series 1 also has a Series 2 in the garage. However, the practicalities of owning and running three cars are often very different to the dream, and here it's a case of last in, first out.
It's a very late Series 1, containing some revisions which would also be seen on the Series 2 of the following year. The colour in the pics appears drab, heightening the sense that it will fit right in at the Festival of the Unexceptional, but we think in bright sunlight the colour will become more vibrant. The interior's all there and complete – there's some light tide mark staining on the rear seat but this is a 34-year old car that has has been put to work.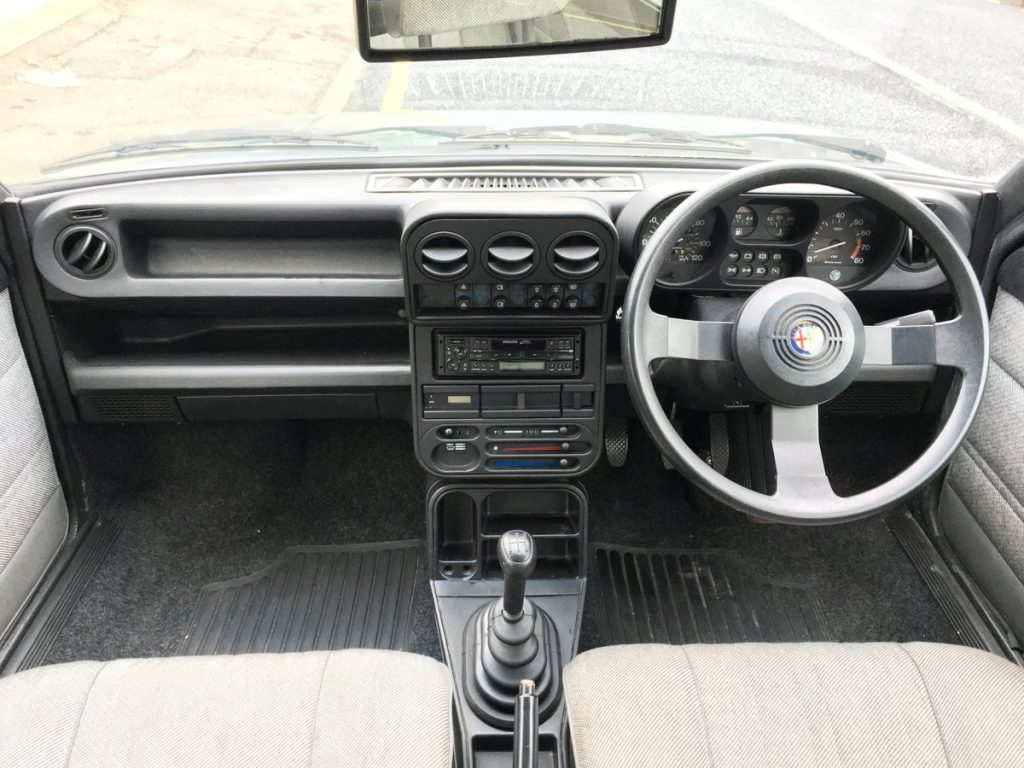 It has been owned by one family for most of its life, and a stack of paperwork and its originality mean it'll have a tale to tell. A plus point is that this 33 has had extensive recent service work, so hopefully it can be relied on. Even so, it's not perfect, but that just means the next owner can have a hand in the car's story before it's shown. We'd love to meet this one at the Festival.