Price: Auction
Mileage: 67,385
Condition: Still perfectly boxy
Advert: Car & Classic Auctions
The bad news just keeps on coming, doesn't it? First, Ford bins off the Fiesta, ending 50-odd years of sterling service. And then, Volvo goes and announces that UK customers will no longer be able to buy an estate. Two of the most familiar names and shapes on the road, gone in the space of a year.
How much is your car to insure? Find out in four easy steps.
Get a quote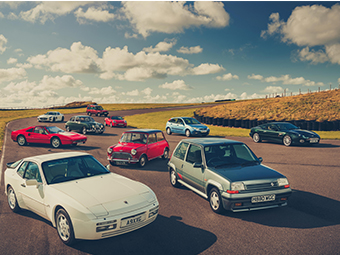 It makes us want to go and find the best old Fiesta and Volvo estate we can and preserve and drive them for posterity. Which is where this week's classified ad comes in, because right now – and if you're quick – there's a fantastic example of Volvo's venerable 740 estate being auctioned on Car & Classic.
If the 240 is the archetypal Volvo estate, the 740 must be right up there – the 700-series models part-replaced the 200-series cars, and were in turn replaced by the 900 series, as part of a model line that today ends with the range-topping V90 estates.
They're big old things, but not so enormous you couldn't slot one into most driveways or garages – this 1989 car measures in just shy of 4.8 metres long and is typically old-car narrow, at under 1.8 metres. That's both 10cm shorter and narrower than its modern equivalent. And thanks to 1980s standards of design and packaging, an awful lot easier to see out of for those tricky parking manoeuvres.
The real benefit though was boot space. There was a 740 saloon, but the estate was the wardrobe-hauler of urban legend. Manufacturers didn't really list measurements in litres back then as they do today, but the brochure did boast of almost 40 cubic feet with the rear seats in place. We're assuming that means to the roof, since that's equivalent to 1132 litres, and the seats-down volume of 75 cubic feet an enormous 2124 litres. A modern V90, measured to the beltline rather than roof, comes in at 723 and 1526 litres respectively.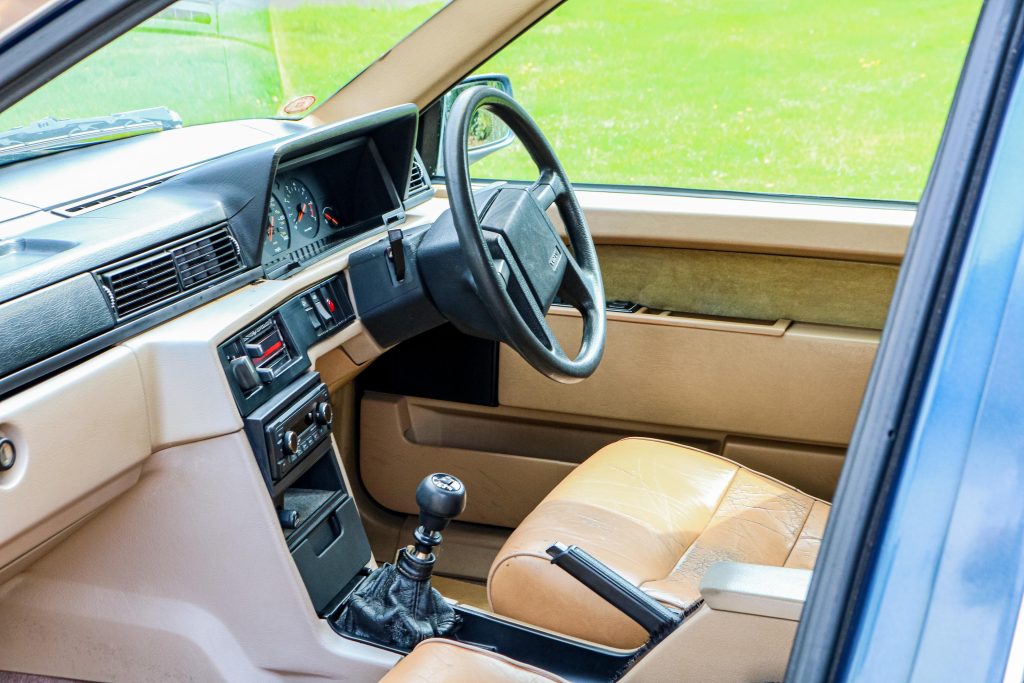 Whatever it is in numbers, Volvo forums are amusingly full of owners boasting about just how much they've crammed in there. Wardrobes, sideboards, and sofas are not unusual. Not for no reason does the 700-series estate, and the generations either side, rank alongside the Mercedes T123 estates as popular wheels for antiques dealers – the load space and grown-up image of both are just about perfect for the role.
So what about this one? If it's lived a life of hauling around grandfather clocks, you'd struggle to tell. At under 70,000 miles, the 2.3-litre engine should still be going strong, there's a stack of paperwork, a clean MOT, and it generally looks rather fine. Not too nice to use though – there's clearly a bit of wear here and there, so you'd not mind putting a few more miles on it, and maybe even using it to shuttle around home improvements, shopping, pets, and other life detritus.
As the few Volvo estates that turn up at the Festival of the Unexceptional each year would attest, it also fits right in on the grounds of Grimsthorpe Castle. A Volvo estate is both a useful tool – and nostalgic street furniture. The reassuring thing is, whether you can buy a new one any longer or not, the old ones will keep going for some time to come.