Price: £5750
Mileage: 52,129
Condition: Unrestored excellence
Advert: eBay
Not so long ago Hagerty worked out the perfect combination of features to make a car king of the unexceptional, based on previous entrants at the annual Festival of the Unexceptional.
How much is your car to insure? Find out in four easy steps.
Get a quote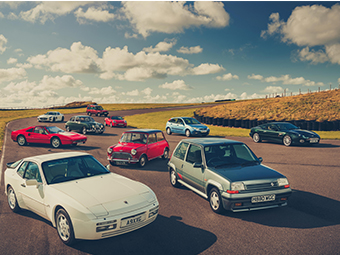 The result, a car built in 1989, by Austin, with four doors and painted blue, happened to tally quite nicely with the venerable Austin Montego.
But if you'll allow us to ignore our own statistics for just a second, we might just have found a car that ticks even more boxes than a blue Montego, and by virtue of its rarity and condition would be well worth prospective buyers entering into next year's Concours de l'Ordinaire.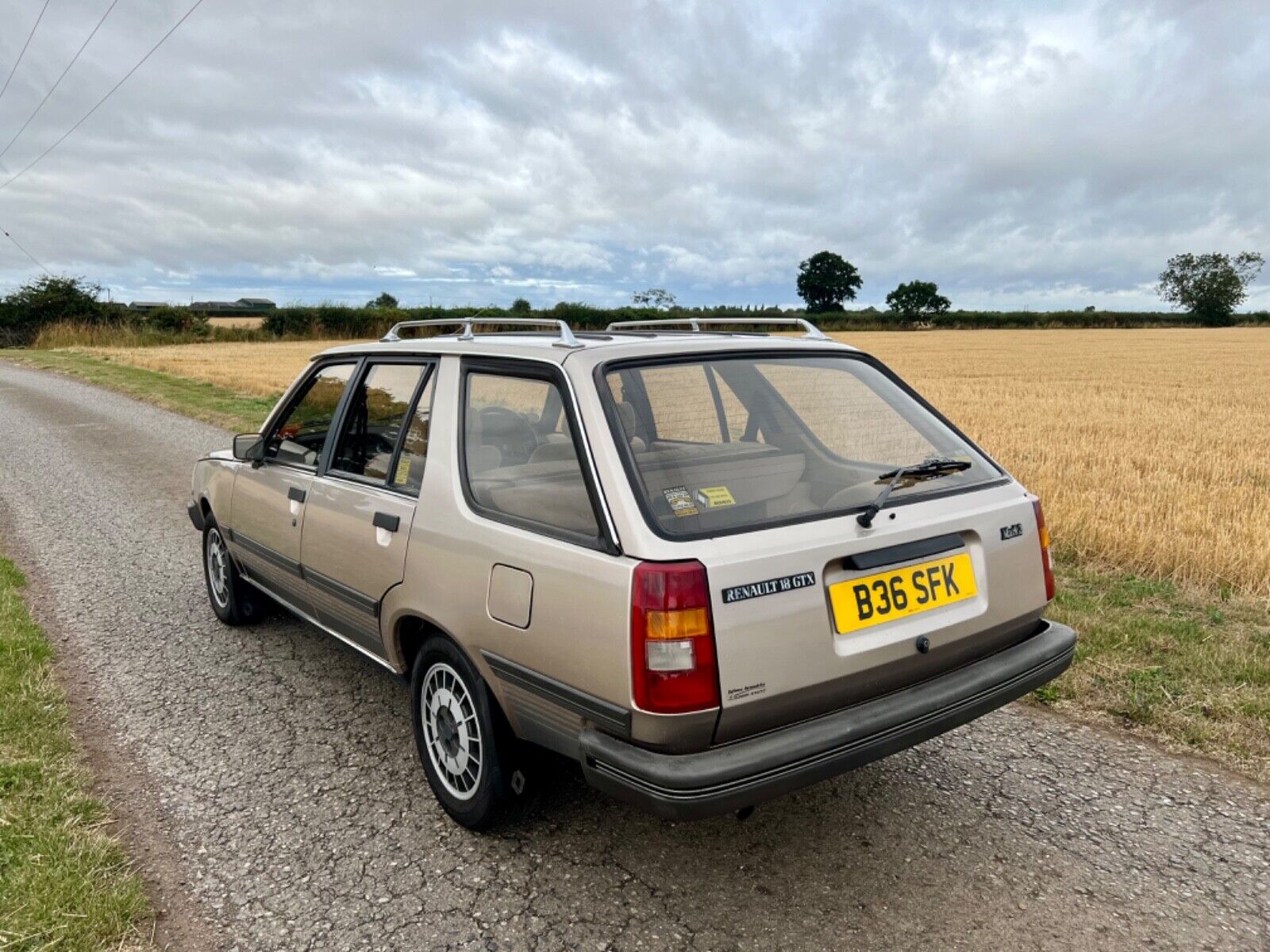 It's a Renault 18 GTX estate from 1985, and for those of us with a penchant for French metal, your author included, it's difficult to think of a better car in which to roll up to the Festival.
Resplendent in a coat of desaturated golden paintwork, it's a shape most people would struggle to place were it not for the Renault diamond on the grille. Styling flourishes are few, limited to just the satisfying kink of that C-pillar and the relatively sporty alloy wheels, though the ride height certainly suggests long-distance comfort was the priority of the GTX, rather than corner-carving.
The same applies inside. That steering wheel with its rectangular centre pad and four metal spokes is a solitary dose of sporting appeal (it could also be found in the Renault 9 and 11 Turbos) in an understated and predominantly sandy-coloured cabin. Front and rear seats are plump (untroubled by the car's modest mileage) and the fully-trimmed door cards look in great condition.
There are some great details here too. Check out that "Mark 2" badge on the tailgate, a point of ownership pride in having bought a post-1984 model. The original dealer and lubricant stickers in the rear window are a fantastic period touch, and those chromed roof rails look ready for some period roofbox action.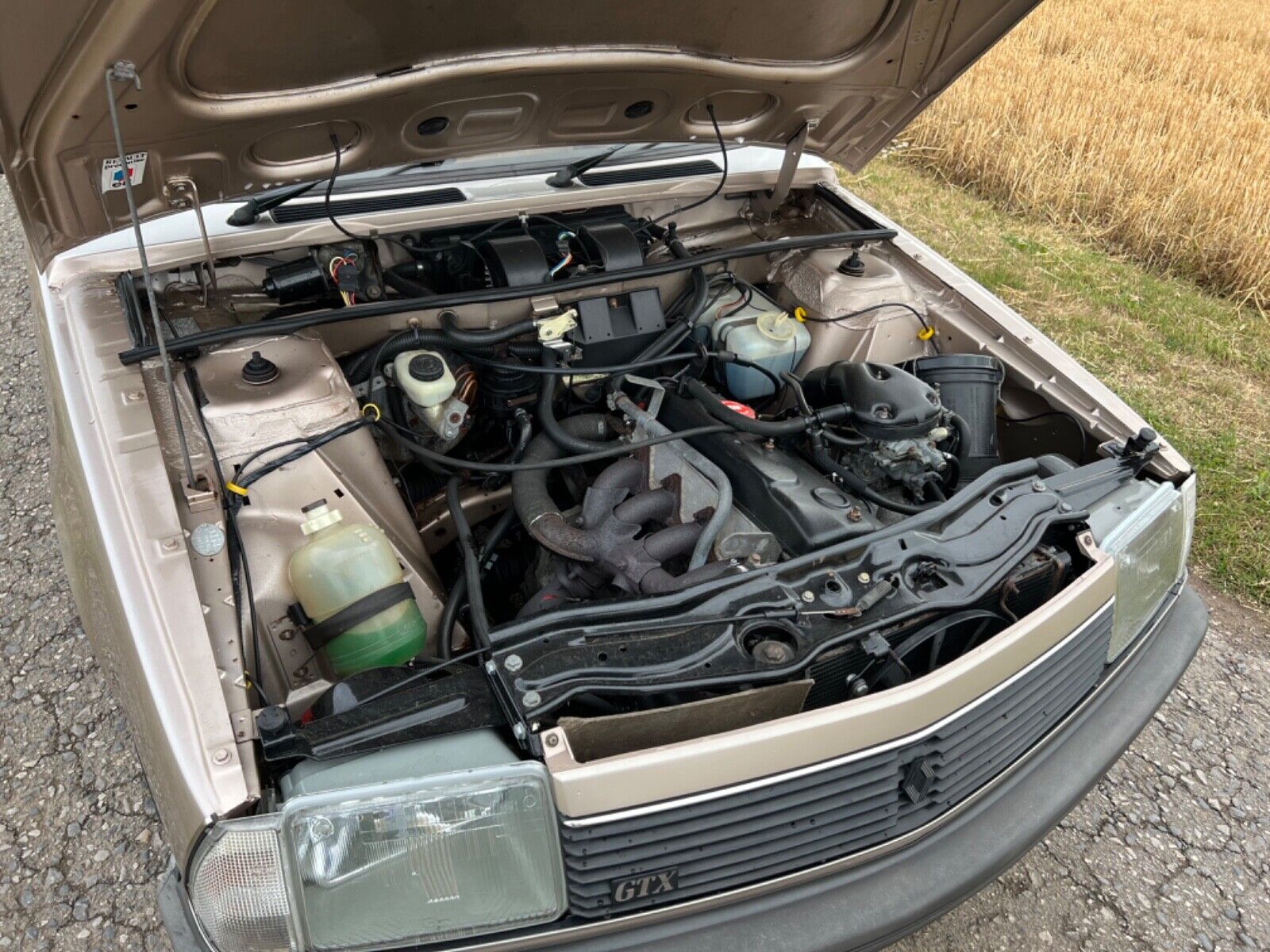 Under the bonnet – where there's also little to concern the tyre-kicking punter – is a 2-litre, longitudinally-mounted four-cylinder driving the front wheels. It was good for 108bhp back in 1985. Part of the 'Douvrin' engine series, you'd find similar units aboard the Peugeot 505 and Citroen CX, and in that company the Renault 18's unexceptional status is even more assured.
Only range-topping GTX trim really detracts, though you take what you get with cars this rare; you don't need a full complement of hands and feet to count the 18s left in the UK. Thankfully, it seems to be a good 'un, with plenty of paperwork, a pair of keys and a service within the last 500 miles, and GTX trim does bring with it kit to make modern-day driving a little easier, such as power steering and 'leccy windows.
It may not be by-the-numbers like a blue Montego from 1989, but it's a great illustration that peak unexceptional can have brilliant exceptions.
Read more
Unexceptional Classics: Édition française
Future Classic: Renault Avantime
How the UK's only Gutmann 405 estate came out of hiding