Price: £2000
Mileage: 49,000
Condition: Lights go up, lights go down
Advert: Car & Classic
Family transportation is not inherently exciting. You can dress it up as a hot hatchback, or mould it into a crossover in a desperate attempt to make it look like your family unit goes kayaking and rock-climbing every weekend rather than just to the tip or cluttering up the roads outside your kid's school two times a day, but your average five-door hatchback, lifted or otherwise, is still just a device for moving people.
How much is your car to insure? Find out in four easy steps.
Get a quote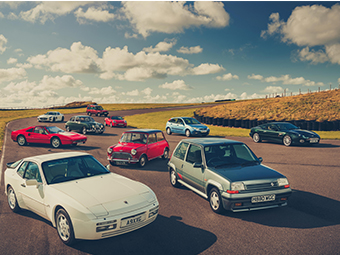 In the 1980s and 1990s though Mazda had a jolly good go at jazzing things up a bit, with two consecutive generations of a car it called the 323F.
The 323 was Mazda's common-or-garden Ford Escort rival, and it certainly wasn't exciting on its own; in fact, unless you're a diehard fan of the brand, you've almost certainly forgotten what any of them looked like.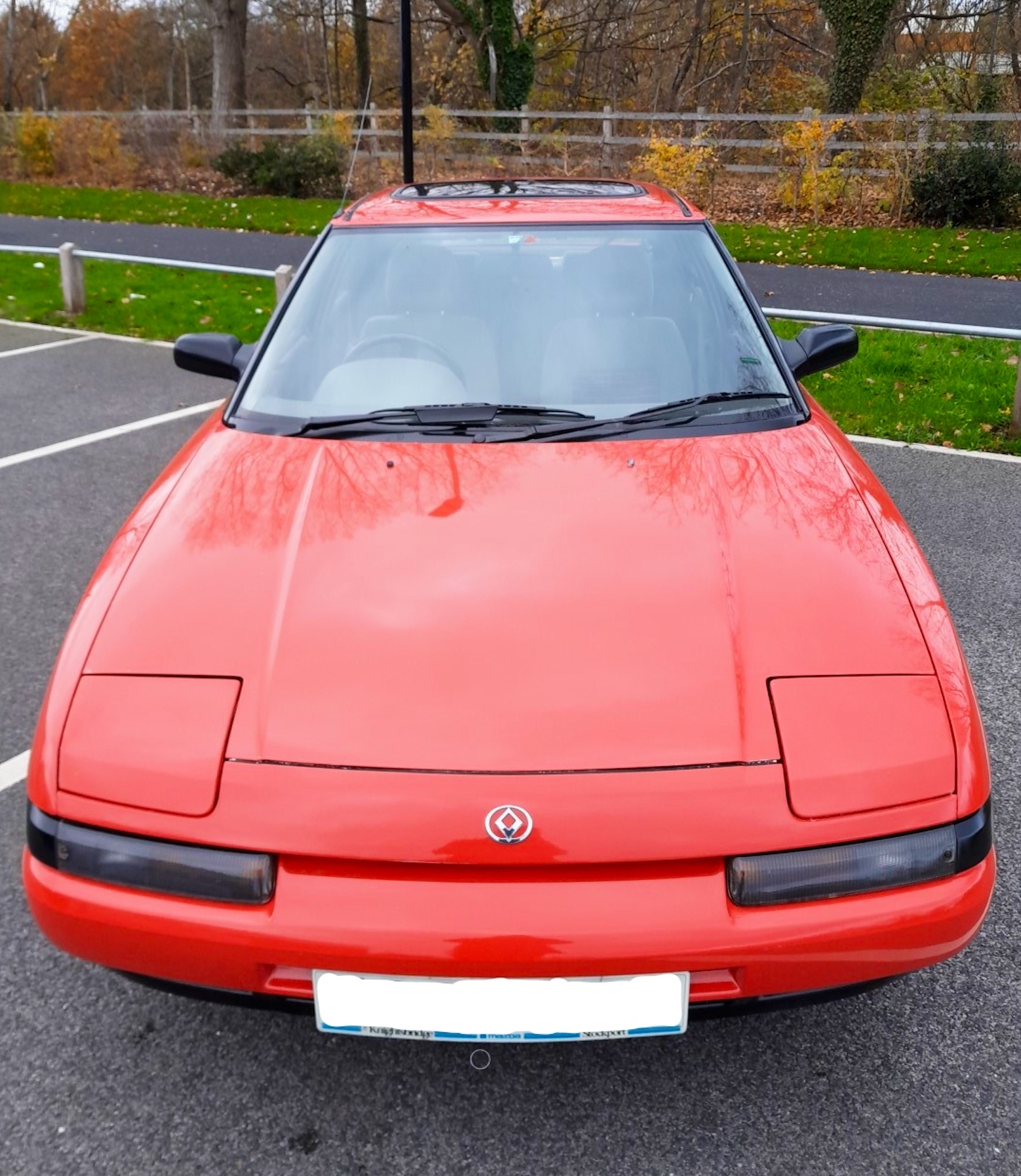 The 323F was something a little different. Known as the Astina in Japan, separating it from the domestic Familia line, the 323F shed the nondescript three-door hatch and four-door saloon styles of the regular 323 with a wedge-shaped five-door fastback that owed more than a little of its style to the second-generation Mazda RX-7.
This was most obvious up front, where fixed headlights and a standard '80s grille design made way for a sharp nose, with pop-up headlights and neatly-integrated running lights and indicators. At the rear was an integrated, wraparound spoiler and a full-width light unit. While equal in width to the 3dr and 4dr models, the F was both longer and lower than either.
It even got a different interior from other 323s, their unremarkable and blocky Eighties look making way for a curvier affair much more suitable for the coming decade. Power, meanwhile, came from either a single-cam 1.6-litre four, or the range-topping 138bhp, twin-cam 1.8 in GT form. That was enough to trouble hot hatches of the era, with an 8.2-second 0-60mph time and 125mph top speed.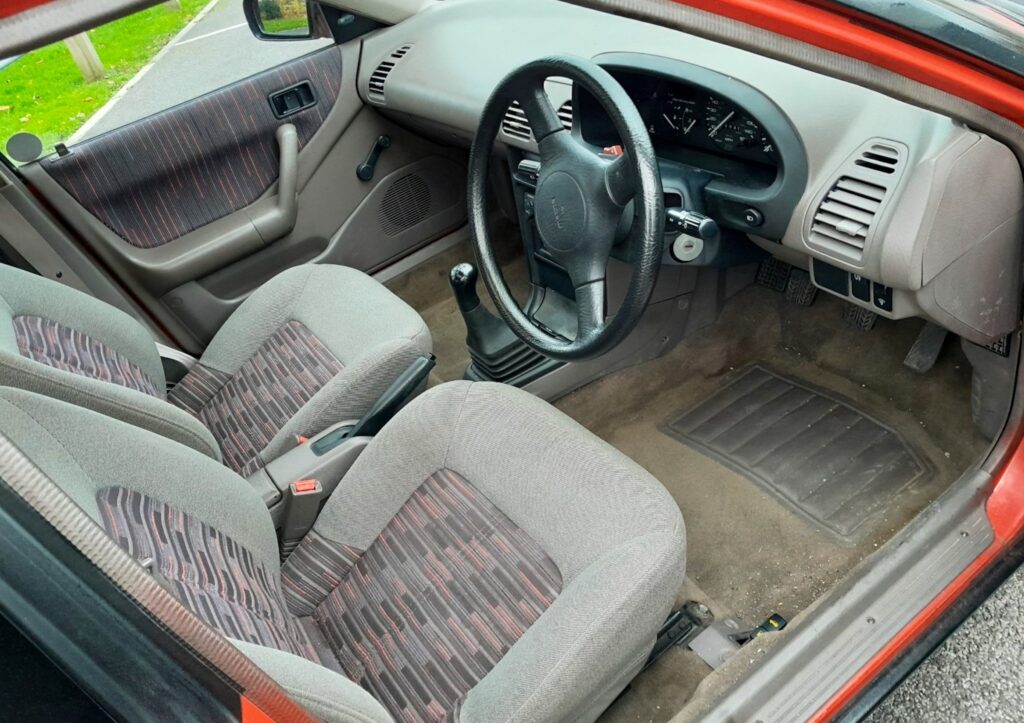 Alas, the car we've found on Car & Classic is not the GT, so instead gets that 86bhp 1.6, and another two and a half seconds or so added to its 0-60 time. But, of course, that makes it all the more appropriate as the unexceptional one in the range.
In the photos at least it looks tidy, thanks in no small part to what the seller calls "extensive restoration work", and a respray in the factory red. It's been undersealed too, so shouldn't baulk at poor weather. In the demerit column is an aftermarket sunroof fitted prior to the seller's ownership, and apparently leaks. As does the exhaust.
It's approaching MOT time too, so while two grand seems far from unfair for a car this unusual, you may be able to use that as a bargaining chip.
Ah yes, so that other 323F we mentioned. As the Astina-based 323F disappeared in 1994, Mazda introduced a 323F based on the Japanese-market Lantis – and once again, it went down the five-door fastback route, though this time arguably even more dramatic.
What the second 323F lacked in having fixed headlights rather than pop-ups, it gained with a sweet-spinning 2-litre V6 engine, the only car in its class to offer six cylinders beyond the (significantly less rakish) Golf with its VR6. Rumour has it that the 323F's striking shape even played a part in Ford going bold with its Escort replacement, the Focus.
Either way, for two generations, Mazda made the otherwise unexciting business of family transport just that little more sleek, attractive and appealing. And while they're in unexceptional territory, affordable too.
Read more
40 years ago my dad bought a Mazda RX-7 and now we've all been reunited
The Mazda Cosmo was a visitor from far, far away
Unexceptional Classifieds: Mazda MX-3 1.6i