Price: Auction
Mileage: 89,923
Condition: Probably still better than most
Advert: Anglia Car Auctions
This week's Unexceptional Classified is looking a little rougher around the edges than most. Ordinarily we like to showcase something that you could turn up in to the Festival of the Unexceptional after very little work, but this 1988 FSO Polonez will probably require the ten months or so before the next one to bring it back to its best.
How much is your car to insure? Find out in four easy steps.
Get a quote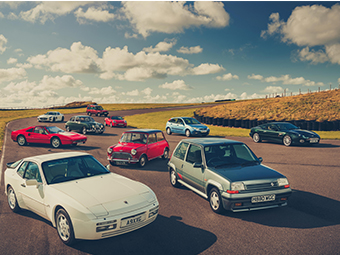 The Polish-built Polonez was, if you've been paying any attention to the motoring world over the last 40 or 50 years, not a car that could ever be described as being at its best even when new. It was one of a throng of cars to burst through the Iron Curtain into Western Europe, as countries on the fringes tried desperately to court a western audience, some more successfully than others.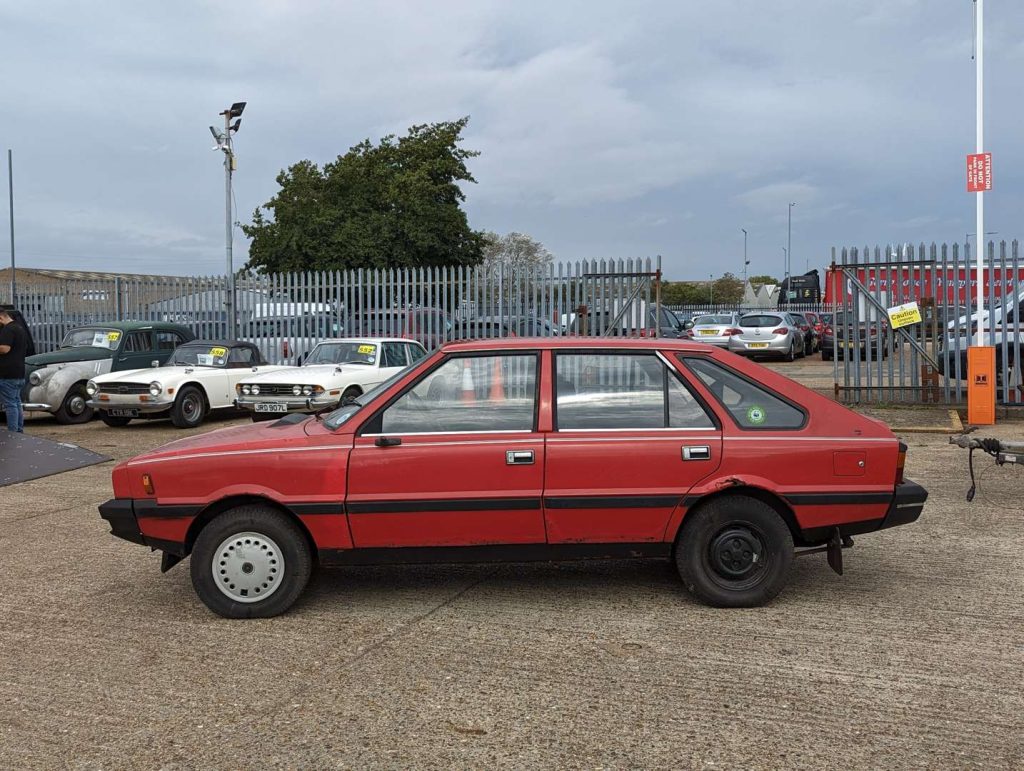 Like many of its ilk, the Polonez was Fiat-derived, nominally the 125, though visually it was unique, building upon the styling previewed by Fiat's Experimental Safety Vehicle concepts. Walter de Silva, best known for his work on cars like the Alfa Romeo 156, the striking second-generation SEAT Leon, and the second-generation Audi TT, was apparently involved, though it's fair to say the FSO's somewhat generic 1970s outline was not his best work.
Engines were a mix of FSO's own units and a handful from Fiat, while a Ford petrol and PSA-sourced diesel were also made available. The first car emerged in 1978, and was replaced in 1991 by the modernised (a term we use loosely) Polonez Caro, which ran until 1997.
Like contemporary Skodas, Ladas, Yugos, Wartburgs, and others, the Polonez was frequently judged not as a car in its own right but as an alternative to used or aging examples of "proper" cars. Manufacturers from the USSR struggled to compete on ability or quality but could always undercut western and Japanese marques on price. Dacia does much the same today, though the march of progress means its modern cars are genuinely competitive, barring a top-scoring Euro NCAP rating for lacking various annoying electronic gizmos.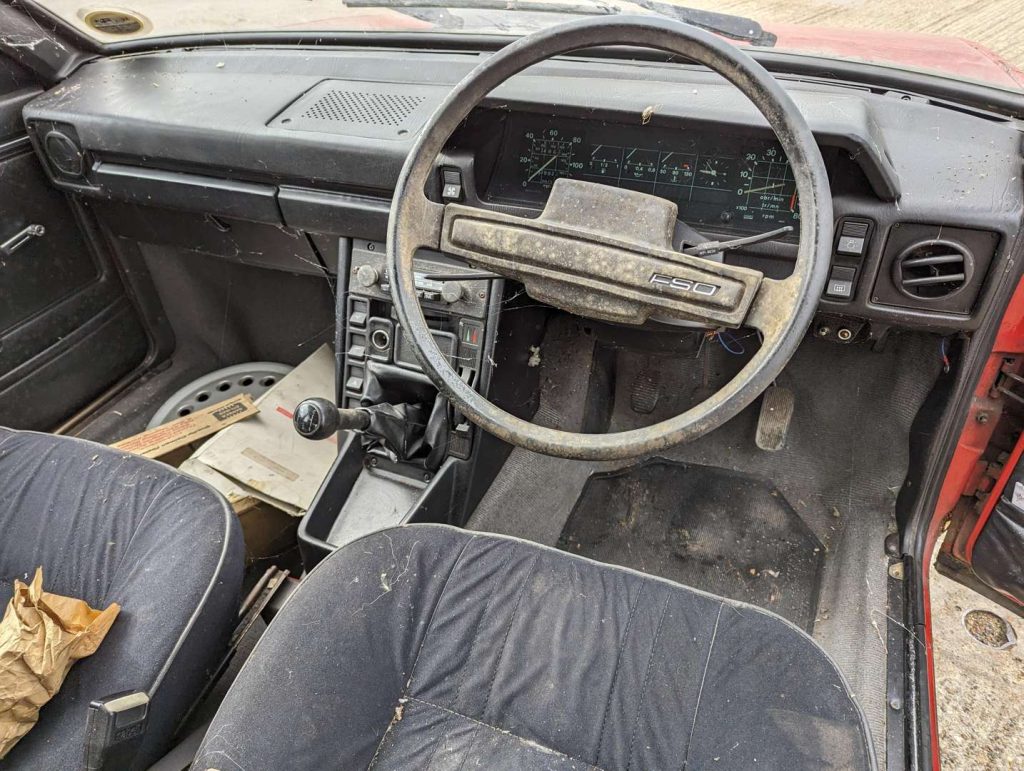 This comparison is best illustrated in Autocar's 1979 road test of a Polonez 1500, in which it was compared not just to a Skoda Estelle, Lada 1600ES, and Britain's home-grown Eastern Bloc car, the Morris Marina, but also to a Chrysler Sunbeam and a Ford Escort 1300L. The twist in the plot here is that at £2888, the Escort was actually cheaper than the £2999 Polonez, albeit down on power thanks to its smaller engine.
That didn't stop Autocar suggesting you should buy it instead of the FSO. "If it is true value for money which is your top concern" read the magazine, "[and] not the apparent value for money of a very cheap, dynamically inadequate vehicle with a host of variously valuable gimmicky 'extras' – then the Escort 1300L is undeniably the best buy." The Polonez effectively came last, against the identically priced and "slightly better" Lada.
The car being offered through Anglia Car Auctions is nearly a full decade newer and, well, probably wouldn't have fared much better against equivalent contemporaries from Ford, Austin, or even Skoda. A What Car? comparison test from 1985 similarly ranked a much newer Polonez dead last against a Lada Riva, Yugo 513, and Skoda Estelle, with one blob out of five in its scoring system and only "space and a decent dashboard" to its credit.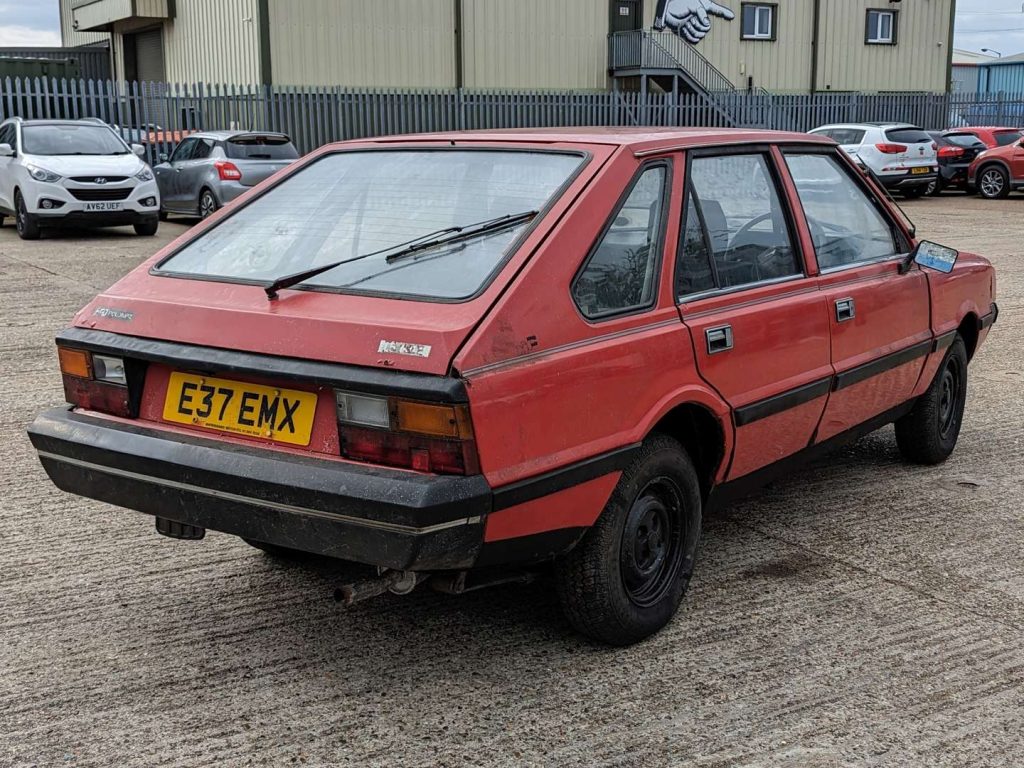 And this one also needs work, having been stored in a garage since its owner passed away. With no MOT records back to the electronic system beginning in 2005, it's fair to assume it has not been on the road for close to two decades. It also doesn't run, though it has paperwork for an engine rebuild (remember those in new-ish cars?) at around 60,000 miles.
So it's a bad car in rough condition and will need some help to get started. But what is the Festival of the Unexceptional if not a show for lost causes? If you can be the one to save this resolutely unloved vehicle, it would make a heck of a story for next year's Concours de l'Ordinaire.