If one of these Korean relics isn't pulling the approving crowds at the Festival of the Unexceptional by mid-decade, then I'll eat my Kangol flat cap.
The Rio has all the characteristics essential for success on the now hallowed turf. The bleak spec and bland image are spot-on. The lowly status of the Kia brand when the Rio went on sale in 2001 is also bound to count for a lot. And the Rio long ago clanged to the shadowy depths of the depreciation well to rot away in a few inches of stagnant disdain; this caused many a half-decent one to head for a premature end, probably to be recycled into those steel lattices that hold up buildings. It's a long while since you've seen one, and re-acquaintance will bring a frisson of sly pleasure.
How much is your car to insure? Find out in four easy steps.
Get a quote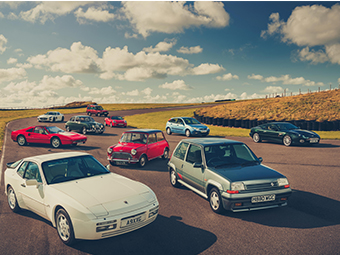 The thing about the original Rio is that its devastating ordinariness has even kept it away from all that bad-car clickbait that will – if you're reading this and don't bother to manage your cookies – most likely festoon your peripheral vision on-line. It has never been much noticed.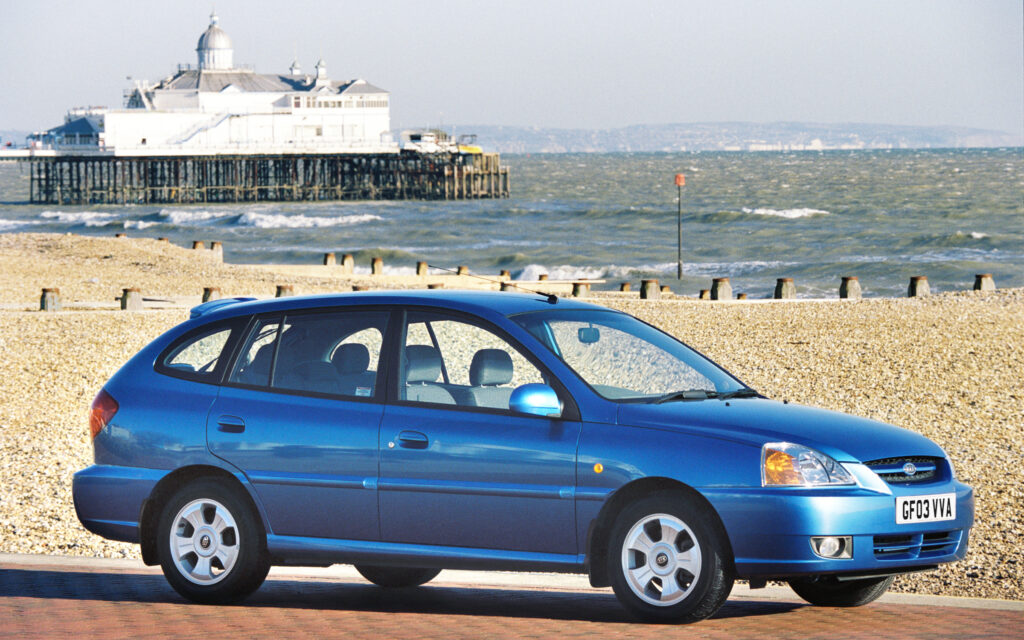 All of which impelled me to look again at this Car That Does Not Exist Any More. As ever, while there was some genuine shabbiness in the way plastic parts of the interior fell or broke off easily – and the carpets would have been sub-standard for a Travelodge corridor – there was nothing terribly wrong with it.
The Rio was unveiled in 1999 and it was the direct replacement for the Pride, the Korean-built first-gen Mazda 121 that had been Kia's passport out of the automotive labour camp. Rather than directly replace the upright Pride supermini, Kia opted for a completely different tack, creating a longer, lower, more spacious and better value saloon and estate.
As they knew their own, inexperienced creative team would most likely turn in a risible piece of Far Eastern kitsch, they got the sophisticated aesthetes at Italy's I.DE.A Institute to handle the design. These people had styled the Fiat Tipo and Alfa Romeo 155, and even a couple of Ferraris, and so the result was distinctive, especially in pseudo-estate car form, with its unsettling collision of a fastback roof and a rising window line.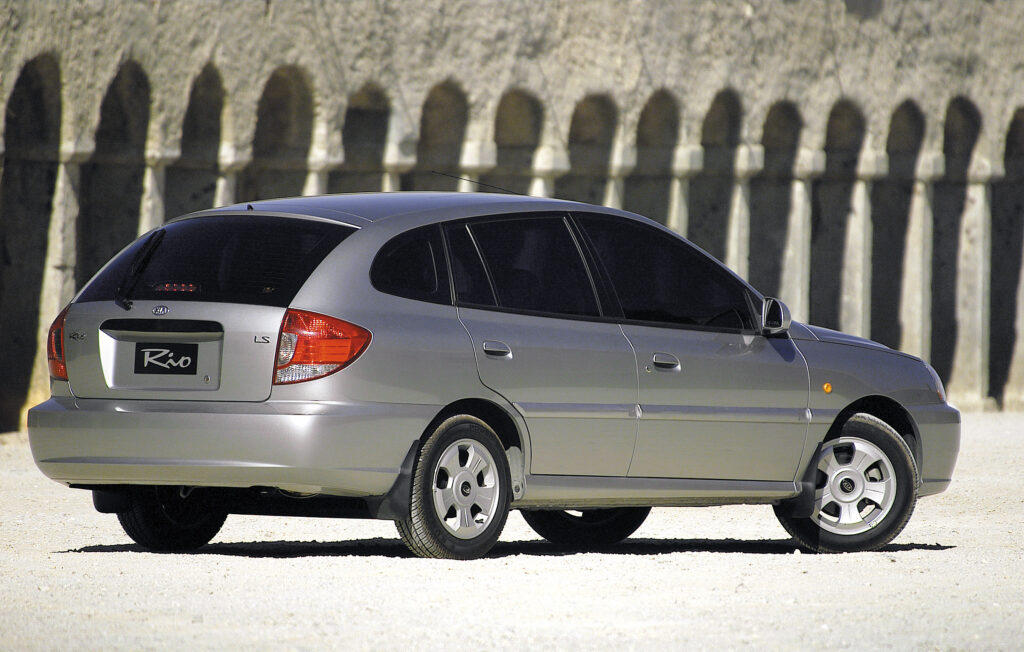 That was great, because the estate was the sole version to come to the UK in July 2001, and so we knew this as the one and only Kia Rio.
Below the Turin-honed surface was a mechanical conventionality likely to please anyone wanting a car that didn't cost much to run (or buy – in the US market the Rio took on the Yugo America's mantle of cheapest car on sale). Front-drive, 1.3-litre four-cylinder motor, five-speed manual or four-speed auto, and a meek 75bhp, courtesy of a single overhead-camshaft and eight valves. For a very short time there was also a more responsive DOHC 96bhp 1.5 with ABS as standard and a fuller SE trim and equipment level, although they all came with a driver airbag, and cupholders.
It's safe to say the 1.3L and LX were the big British sellers and that the meagre-to-average performance on offer put the Rio well outside the orbit of the performance-minded enthusiast. It's hard to judge it in that context anyway. People who haven't driven one (perhaps 'used one' is more meaningful here) will be apt to rubbish it.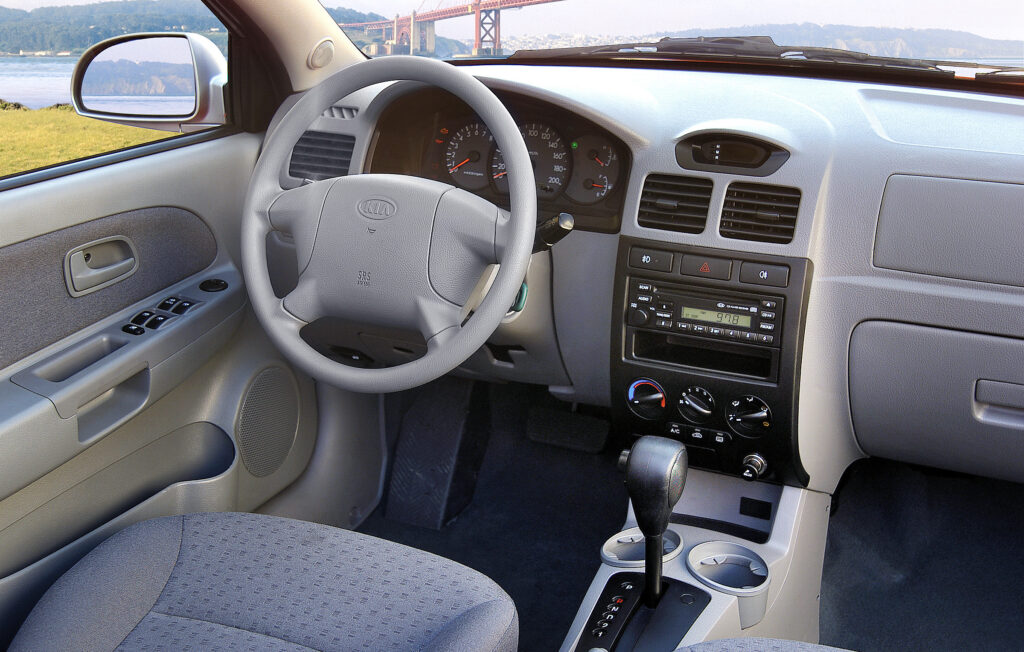 But the reasonably taut suspension and the sharp rack-and-pinion steering mean it's no blancmange, although consequently the ride is rough on bumpy roads and as you approach 80mph the already noisy engine starts to make a shocking whining sound. Rather than complain about it, you'd simply need to remember this was a basic, nine-grand runabout and not a £20,000 VW puffed up with sound suppression, and relax that right foot.
My focus would have been on the fact I could get a mountain bike in the back despite the reasonably svelte styling, and that 40mpg would be a realistic average. I'd have had no interest in enduring the screaming protests of the engine and colossal wind noise unavoidable in trying to hit the 102mph (98 in the auto) top speed. At least the racket meant you couldn't hear the squeaks and groans that slowly and surely developed inside the dashboard as the car aged.
It strikes me the early Rio, treated fairly gently, made an okay everyday car for quite a long time. In the same idiom as the similarly unloved Ford Fusion, it would have attracted no second glance from anyone. If I'd owned one in that context then the poor ergonomics of the driver's seat could have been fixed with judiciously wedged-in cushions, and I'd rarely be forcing anyone to endure the meagre rear headroom for long anyway.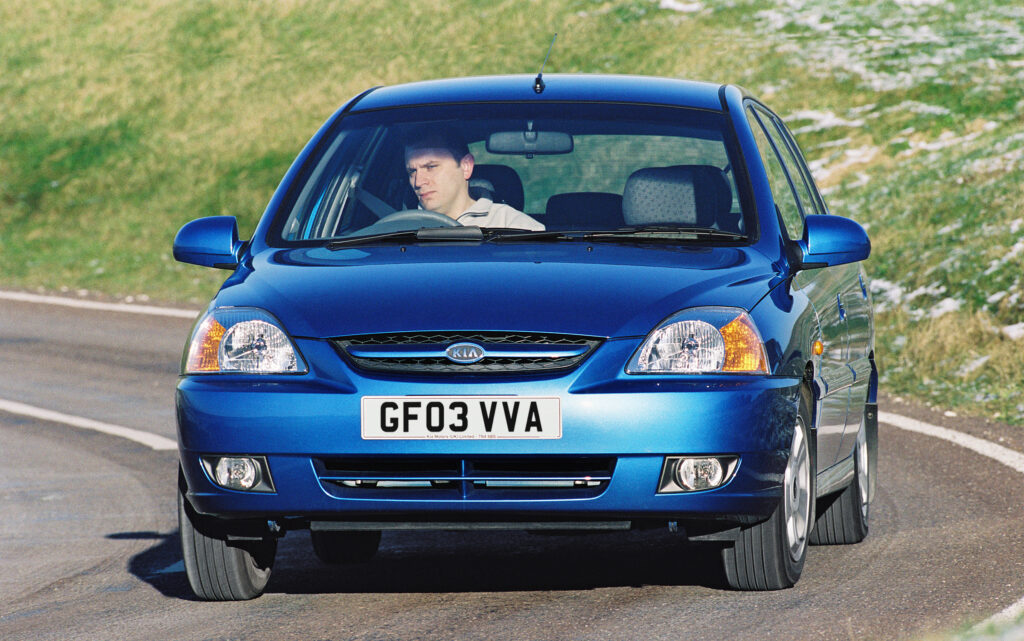 This is a car where the sensible position of the heated rear window button is a key point of admiration. If you didn't want to be judged, you'd have felt happy going to the tip in a Rio, stuffed with its van-load of garden waste.
After four years, the old Rio vanished, ousted by a new yet much less distinctive Hyundai-based replacement. You'll be aware how everyone concurs Kia has come a long way from its humble beginnings. Well, this Kia Rio is actually from that humble era, when the South Koreans were still practicing their skills in making modest motors that did the job, stayed in one piece, and roundly undercut the opposition. Start to give it some appreciation before the inevitable FOTU encounter occurs.
Read more
Cars That Time Forgot: Kia Elan
The SsangYong Musso was hard-working, and hard work
Hyundai built the modern-day Pony we didn't even know we wanted