Toyota's Gazoo Racing is developing a sporty battery-EV that mimics a manual, petrol-powered car in every way.
Toyota Chairman Akio Toyoda, a.k.a. the "Master Driver" at the helm of the company, told Autocar that he has already test-driven a prototype. "What the company is trying to do is explore the idea of what it is that we shouldn't lose in a car even if it becomes BEV," he said.
How much is your car to insure? Find out in four easy steps.
Get a quote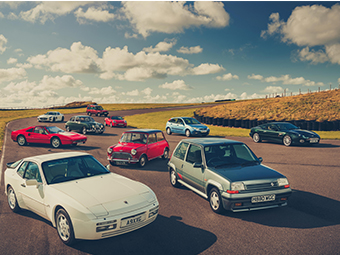 Top of his list are three pedals, a manual transmission and an emotive engine noise, so the electric GR sportster has them all.
"The biggest difference to other BEVs we are developing is that, when you are in the GR BEV, you can actually hear the engine noises, even if you can't smell gasoline," added Toyoda. "There is also a manual transmission and also a clutch. If you put someone in the car and asked them to drive it and guess the powertrain, they probably wouldn't be able to tell you."
It will all be an elaborate simulation, however, with no direct connection between the clutch, shifter and motor. Instead electronics will control torque output in relation to the driver's choice of gears. Toyota has previously talked of a Lexus equivalent system, which according to chief engineer Takashi Watanabe could even be programmed to simulate stalling, forcing the driver to really pay attention.
"I don't know if that car will make it onto the market yet," admitted Toyoda. "But the first priority of making these kinds of cars is that they need to be fun to drive, no matter what powertrain they use."