Have you seen what's been happening to the prices of Hondas in America in recent years? We're not talking the NSX either, which has been steadily climbing in value for the past decade or so, but the more down-to-earth stuff – the Civics, the Integras, the Preludes, and the CRXs.
Last year on Bring a Trailer for instance, a low-mileage 2000 Honda Civic Si sold for – wait for it – $50,000, or £36,000. And that's for a regular old Si. They were nice enough cars, but hardly on a par with an Integra Type R or even the equivalent VTEC-equipped Prelude.
How much is your car to insure? Find out in four easy steps.
Get a quote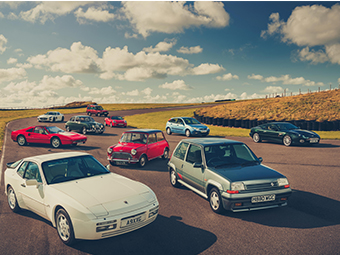 But although they were wildly popular with young buyers in the early 2000s, most were modified into an early grave, and two decades down the line nostalgia has kicked in harder than a VTEC cam changeover. They're not all selling for as much money as that Si, but two others sold for over $30,000 in 2020 alone, while Integras and CRXs are not far behind.
They're not pulling numbers quite that large in the UK, but if you've spent any time watching CRXs recently you'll notice sellers invariably asking low five-figure sums. That's primarily for the timeless second-generation model though, with its VTEC engines and split glass hatch, but every so often another CRX pops up that's also worthy of your interest: the first-generation model.
That leads us to this 1985 Honda CRX currently advertised on eBay. Take it from us: the £5950 asking price currently attached to it is something of a steal for a relatively low-miles (43,000) car with an MOT history conspicuously missing reference to the biggest killer of these things, rust.
There's a clue to its attractive sticker price early in the ad, which is that it was once registered as a category C insurance write-off after a front-end crunch, and there's no history with it as a result, but if the repair work is satisfactory on inspection it'd be easy enough to overlook that.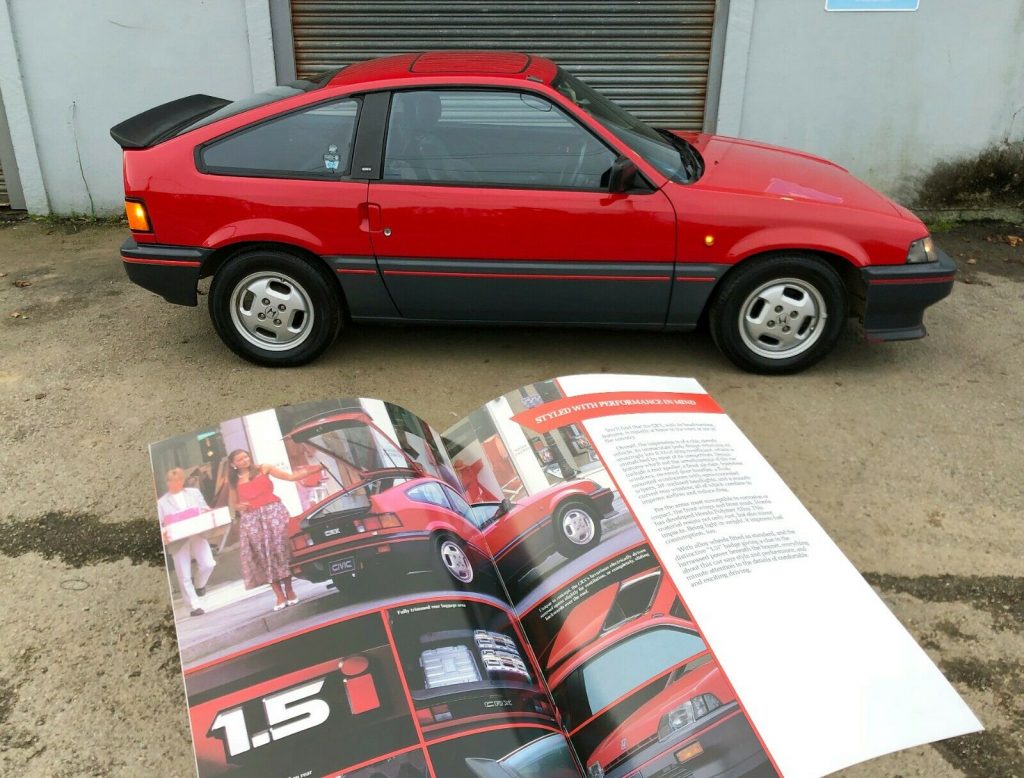 Better yet, it looks to be as standard as you'll find. Honda nerds will spot the only detail out of place is a two-spoke steering wheel from another Civic of the era – CRXs originally came with a sporty three-spoke number. But the charmingly tiny four-slot alloys are present and correct and the two-tone red and black colour scheme looks period-correct.
VTEC didn't arrive in this generation of Honda CRX so power comes from a fuel-injected, 12-valve 1.5-litre four, good for a nice round 100PS or 99bhp. But given the kerb weight is only 820kg, it's still good for a dash to 60mph in around nine seconds. CRXs were fuel-efficient too – 50.4mpg at a constant 56mph was the claim.
UK prices probably won't join their US counterparts any time soon – Japanese car culture just wasn't as prevalent over here as it was out there – but interest in cars like this is certainly rising, while prices are likely to follow suit.
Engine Room: How Honda unlocked the power of small engines with VTEC