Organised criminal gangs are reported to be turning to sophisticated electronic tracking devices and video surveillance equipment to seek out and steal valuable classic cars.
According to The Telegraph, an emerging trend in classic car theft sees villains using motion sensitive wildlife cameras and electronic trackers to capture their prey. The thefts are planned in advance by criminals attending classic car events to identify cars, which are often stolen to order.
How much is your car to insure? Find out in four easy steps.
Get a quote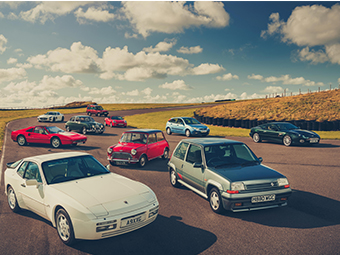 The thieves sneakily attach electronic trackers to their target car so that they can find out where the owner lives. The next stage involves setting up cameras to monitor the property so they can make off with the car when the owner is out.
Former Scotland Yard car theft adviser Dr Ken German told The Telegraph, "One owner found a tracking device wrapped in a condom to keep it dry attached to the underside of his classic car. And there have been other cases where thieves have been caught and the police have uncovered these camouflaged motion sensitive cameras."
Dr German believes that many classics are specifically targeted to be stripped for parts or shipped to collectors overseas. According to Tracker, the regions most at risk of car theft last year were London, followed by Essex and the West Midlands, with Manchester and West Yorkshire making up the top five.
A range of affordable after-market security and tracking devices are available to those who wish to add an additional level of protection to their classic car. The Disklok and Stoplock Pro are two of the most effective steering-wheel locks available, and provide an effective active and passive deterrent to car thieves. And for vehicle tracking devices, Tracker is highly regarded, while simpler solutions tested by Auto Express magazine praised the Amacam GPS tracking unit.
5 ways to cover your classic car when you don't have a garage