The Watt Electric Vehicle Company Coupe is ready to roll after ten months of road testing. The car's design is "inspired by the legendary 1955 Porsche 356a" but there the similarities end.
The WEVC Coupe is made from carbonfibre, weighs less than a ton, has a 50:50 weight balance, and a mid-mounted 120kW (161bhp) electric motor. It's claimed to accelerate from 0-62mph in a little over five seconds and have a range of up to 230 miles on the WLTP cycle.
How much is your car to insure? Find out in four easy steps.
Get a quote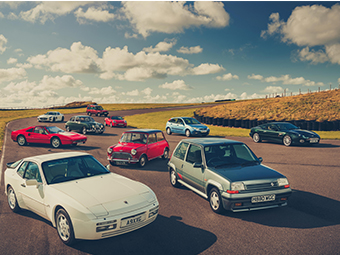 Beneath the nostalgic styling there's an innovative aluminium chassis with an integrated battery enclosure that makes it light and strong enough to pass European crash tests. The two-seater gets its power from a compact 40kW battery pack and the platform has been designed to be flexible, allowing for the development of all kinds of EVs in the future.
The prototype doesn't yet do justice to the car's final form, but renderings show the Coupe will eventually look a little more sophisticated, the interior in particular which will major "on beautifully executed simplicity, using premium-grade lightweight materials". Creature comforts such as air conditioning and smartphone connectivity will also feature.
The Coupe is really just an attention-seeker for the technology that WEVC calls PACES, which could underpin other cars and commercial vehicles. The skateboard-style chassis allows for front-, rear-, or all-wheel drive, and can even be scaled up to bus size.
The order books are open for the first 21 Launch Edition Coupes, priced at £81,250, and due for delivery from early 2022.
If you're in the mood for an all-new electric homage to a classic then you could also check out the quirky Morris JE, the Alpha Ace or perhaps even the AC Cobra Le Mans tribute.