On a recent visit to the road at Beachy Head, an occasional stomping ground during my three-and-counting decades as a motoring writer, something seemed off.
If you haven't been before, it's a glorious stretch of road that tours a particularly special section of the South Downs, tracing the Seven Sisters white chalk cliff formations that climb out of the sea at the southernmost end of Eastbourne, in East Sussex. The eight cliffs (go figure) rise and fall – to as high as 500 feet – as you pass Haven Brow, Short Brow, Rough Brow, Brass Point, Flagstaff Point, Flat Hill, Baily's Hill and Went Hill Brow, and eventually return to sea level at the River Cuckmere.
How much is your car to insure? Find out in four easy steps.
Get a quote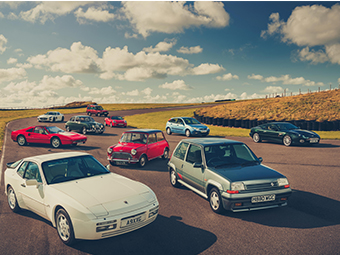 The views from the South Downs draw walkers from far and wide, while the sights from the road are almost as spectacular. So much so, television dramas (hands up if you remember The Life and Loves of a She-Devil), Top Gear segments, and countless adverts have used it as a backdrop.
When the family are in the car and we pass the Belle Tout lighthouse, perched atop Beachy Head, I'll bore the children with stories of how the clifftop location of the 1834 lighthouse proved so rubbish in foggy conditions that a second, candy-stripped lighthouse had to be built in the sea. And when coastal erosion threatened to take the Belle Tout for a dip in the English Channel, engineers scratched their heads and hatched a plan to lift up the 850-ton lighthouse and move it 56ft back from the cliff's edge. Happily, the plan worked, and today you can book yourself a spot of bed and breakfast with the ultimate panoramic views.
When not dragging the family out for windswept walks around the Seven Sisters, I used to take test cars there from time to time, because the road surface was so dastardly it would soon expose suspension failings in anything from an MPV to a GT3. But in recent years it's been resurfaced to the sort of billiard-smooth finish that cyclists (myself included) dream of.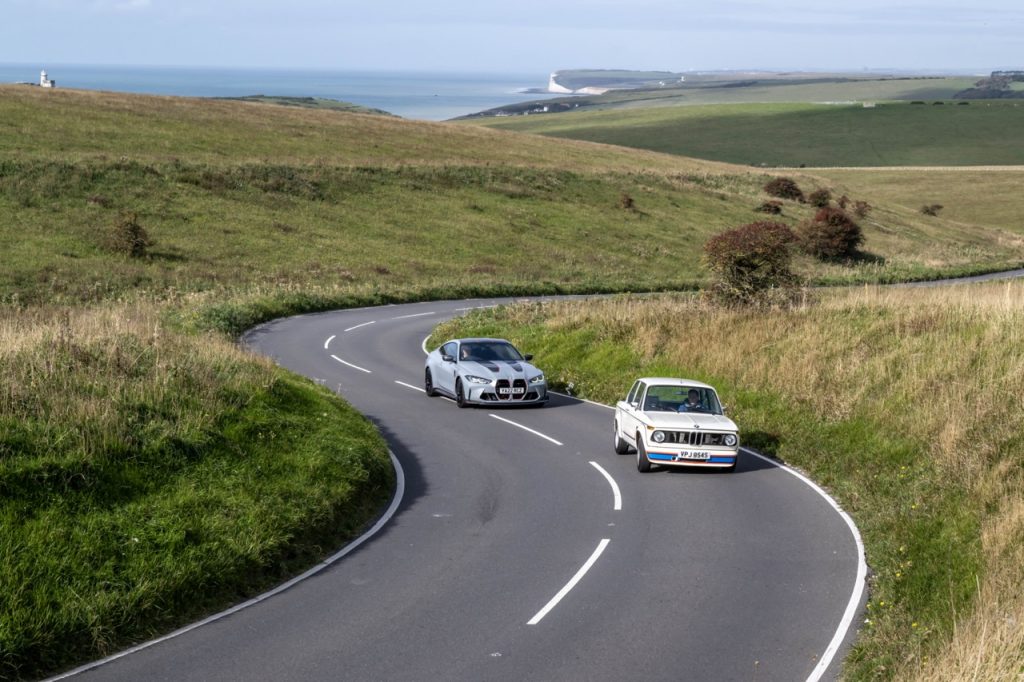 After not visiting for a year or two, I returned with a BMW 2002 Turbo and M4 CSL and for a while I couldn't figure out why things felt different. Then it dawned on me: nearly all of the parking laybys available to drivers have been closed to traffic. Row upon row of industrial looking bollards fence off the spots where you could pull over and admire the view, read the paper, have a cuppa or treat yourself to a 99 Flake.
After passing an ominous looking notice tied to a signpost, I parked the car and took a wander. It transpired that, contrary to popular hackneyed opinion, Eastbourne isn't exclusively the home town to retirees in their twilight years, hoping that their ever-reliable Honda Jazz sees them out. The notice was a Public Space Protection Order (PSPO), and it had been brought by the local council in light of antisocial driving.
It would seem that the local yoof and some from further afield had discovered the delights of the Beachy Head road, and taken to organising ad hoc car meets of the sort you'll find all over TikTok, if you go looking.
Young people used to let off steam in pubs but now they can't afford to do that because the only thing more expensive than petrol is a pint of beer. So they use social media to organise get-togethers, and before you know it, engines are rev-rev-revving and exhausts are backfiring like firecrackers. Then come the burnouts and donuts, with crowds blocking the road and getting perilously close to the action. And for the ultimate rush, the night is topped off by a spot of racing… before the blue lights and sirens loom into view to break things up.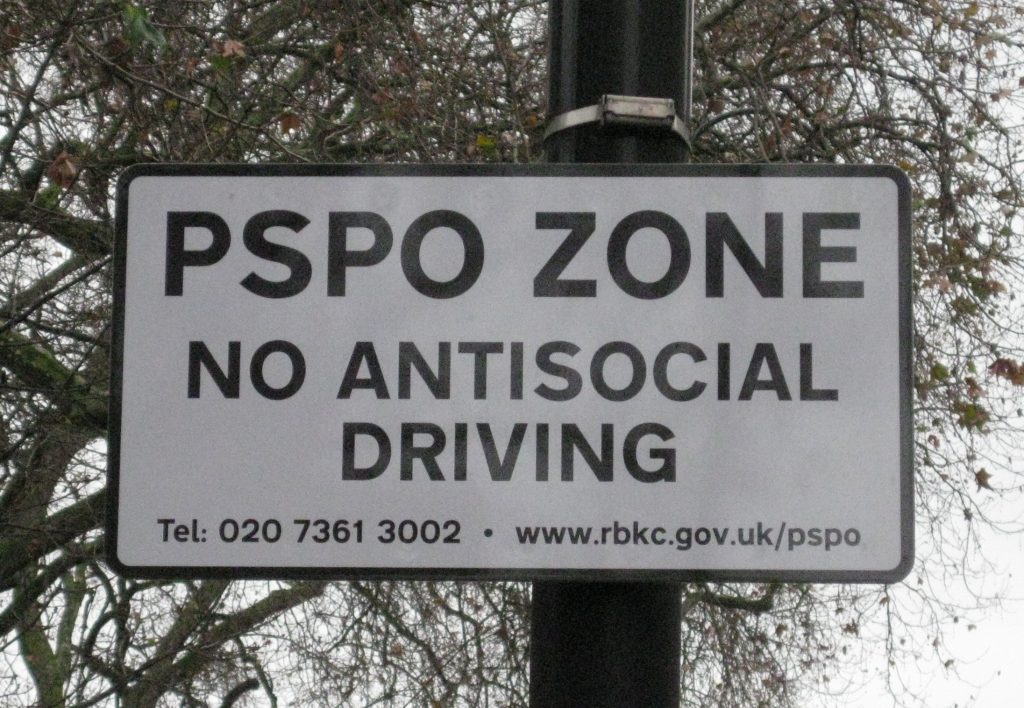 This sort of scene is being repeated up and down the country. It's stressful and unsafe for locals, and a drain on over-stretched police resources. At Beachy Head, the local residents have, justifiably, had enough, and after monitoring the volume of complaints through 2021, Eastbourne Borough Council and Sussex Police took action.
The PSPO is in force for three years. It prohibits everything from modifying an exhaust or engine to make it louder to loud music; low-speed stunts to high-speed driving; blocking a public highway whether stationary or in a convoy. And when the three years are up, the council can seek to have the order extended.
As you can imagine, what was once an appealing spot to take a car for drive now struck me as a no-go area where you may be in danger of being tarred with the same brush as the burnout brigade.
While the council acknowledges that it has no beef with local car clubs and their events organised through official channels, it's annoying that these antisocial drivers – who supposedly love car culture – are doing their level best to ruin things for all car enthusiasts.
But it's not just the people behind the wheel who are to blame. Once again, the finger can be pointed at social media companies.
If the content captured at these gatherings wasn't being freely circulated, and if social media users knew their video clips of drifting BMW M4s and of Golf Rs racing away from police cars would be rejected by social media channels, the temptation to play for the camera would surely be considerably lessened.
To date, social media companies have cried "We're a platform, not a publisher," but that argument is weakening by the day. And now that Britain's Online Safety Bill has been passed into law, it should be harder than ever to hide behind this defence.
If you know people who are fuelling the antisocial side of driving, perhaps it's time to point them toward some succinct advice, popularised by the good folks at car culture destination Caffeine & Machine: Don't be a d*ck.