A 1939 Ford 91A V8 featured in the 1988 blockbuster Who Framed Roger Rabbit?  is up for auction online.
Although all the animated action is set in Los Angeles, the film was actually filmed at Elstree Studios just north of London, and the V8 was sourced from a local owner.
How much is your car to insure? Find out in four easy steps.
Get a quote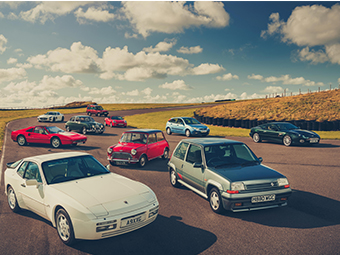 The car crossed the Atlantic during the 1960s and was fully restored in the 1980s, spending time on display in a museum. When director Robert Zemeckis was looking for suitable cars for street scenes set in 1947 Hollywood the V-8 was in tip-top condition and, according the sales blurb, it remains so today. The owner has endeavoured to keep the car as original as possible although the Ford 'flathead' V-8 has been uprated with an Edelbrock intake and larger aluminium radiator. A stack of paperwork and original Ford De Luxe instruction book are included in the sale on auction site Car & Classic.
"This is a Ford with a very special backstory, playing a key part in a movie that many will remember for its unique blend of actors – both real and cartoon" says Car & Classic's Dale Vinten. "Today the car not only holds that appeal to fans of Roger, Jessica and Bob Hoskins but it also is a very original pre-war Ford that benefits from subtle upgrades to enjoy and show for many years to come."
The five-day auction starts on August 19 and the famous V8 is expected to fetch £20,000-£30,000. Who Framed Roger Rabbit? won three Academy Awards but who will win this star car?