The coachbuilders at Rolls-Royce are on a roll. Following on from 2017's Sweptail and the 2021 Boat Tail custom creations, the in-house artisans have come up with a new Drop Tail roadster, reckoned to be the most expensive new Roller ever made.
Industry experts estimate that the four customers who commissioned the striking two-seater will have spent more than £20 million apiece. Although it might, at first glance, look a bit like the discontinued Dawn (especially the limited edition Silver Bullet) the car is completely new.
How much is your car to insure? Find out in four easy steps.
Get a quote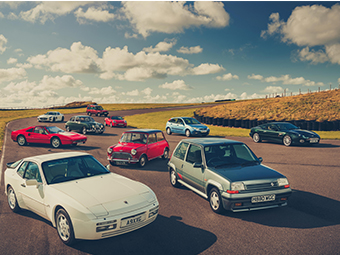 Instead of being built on the company's Architecture of Luxury platform it has a bespoke monocoque made from steel, aluminium and carbon fibre. Its carbon footprint, meanwhile, clearly wasn't a big concern as motion is provided by the most powerful iteration of Roll's V12 to date. The twin-turbocharged 6.75-litre engine is boosted by 30bhp horsepower to deliver 592bhp and 620 lbft of torque.
Stylistically the Drop Tail pays homage to the brand's earliest roadsters, while simultaneously taking advantage of the most modern design and engineering techniques. It cuts a lower profile than other Rollers with a steeply raked screen, looking especially sporty with its removable carbon roof in place. The familiar RR nose gets exaggerated gill-like intakes, while the rear has an elaborate carbon diffuser. As the name suggests it's the rear deck of the Drop Tail that's its most distinctive feature. The centre section swoops downwards leaving a pair of mini buttresses to its sides, and flows beneath an integrated rear spoiler. This design is "not ordinarily conducive to producing downforce" admits Rolls-Royce and it took 20 iterations and two years of work to get it right.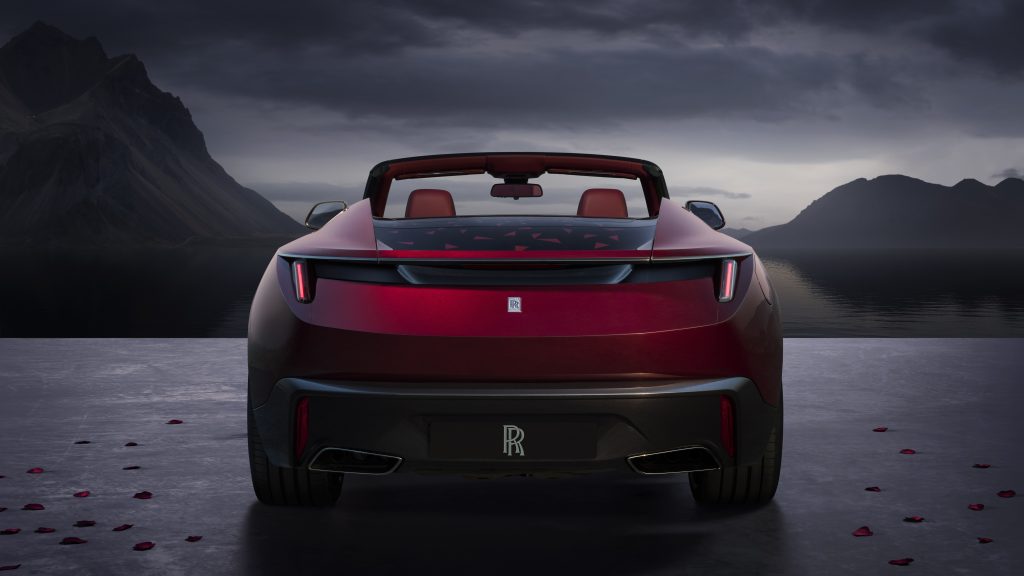 The cabin, meanwhile, features a wood panel with 1,603 piece of veneer that took a single craftsman more than nine months to complete – the "most complicated, involved and prohibitive work of craft ever produced" by Rolls-Royce according to Coachbuild design boss Alex Innes. Working closely in collaboration with the four enthusiastic customers the Drop Tail has been an intense four-year project
"In every detail of this historic commission, there are echoes of both Rolls-Royce's rich heritage and the commissioning clients' character, from its captivating yet formidable form to its flawless and elegant romantic gestures," says CEO Torsten Müller-Ötvös. "La Rose Noire Droptail, like the remarkable clients who dared to make such a potent and contemporary statement, will be written into Rolls-Royce history forever."
The first of the four Drop Tails produced is known as La Rose Noire after its colour-shifting True Love Red paintwork which took 150 attempts to perfect. It comes with a one-off Audemars Piquet timepiece that can be mounted in the car or worn on the owner's wrist, while the customer also commissioned a special vintage champagne which can be kept cool in the car's integrated champagne chest.
The car was presented to its owners at Pebble Beach, which will probably be the only time it ever appears in public.