All good things have to come to an end, and so it proves for Lamborghini, which has announced the final version of the Aventador supercar and the last of its naturally-aspirated V12 engines.
Its last hurrah comes in the form of the LP 780-4 Ultimae edition, Sant'Agata's final pure-combustion V12 production car. The landmark model will make its public debut at this weekend's Goodwood Festival of Speed,
How much is your car to insure? Find out in four easy steps.
Get a quote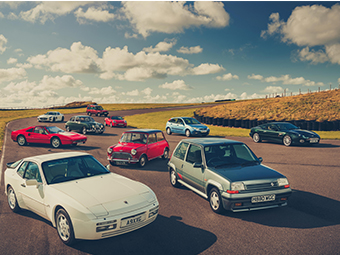 It will be the last time the naturally aspirated 12-cylinder engine will be used without any form of hybrid electrification, as the Aventador's successor will introduce hybrid technology to its success, as Lamborghini plots out its path to building a range of electric cars.
The V12 has played a significant role in the history of Lamborghini. The company launched its original twelve cylinder motor in 1964, as the fulfilled vision of Ferruccio Lamborghini and the technical product of Giotto Bizzarrini and Paolo Stanzani. The V12 would go on to comfortably outlive its patron.
The 6.5-litre unit produces a staggering 769bhp,making it Lamborghini's most powerful V12 to date in a road car.
The Ultimae is said to be capable of travelling from 0-62mph time in just 2.8sec and going on to a top speed of 221mph. But truth be told, it doesn't need to be moving to seem fast – just look at it.
There will be 350 coupés and 250 roadsters, so this may be the most powerful V12 from Lamborghini but it won't be the rarest. What that means for prospective owners and collectors remains to be seen.
Read more
Lamborghini Espada and Ferrari 308 GT4 | The Next Big Thing with Magnus Walker
Reimagining the Lamborghini Countach | Chip Foose Draws a Car
From wreck to dream drive: Simon Kidston's astonishing £400,000 restoration of a one-of-a-kind Lamborghini Countach LP400