The Ford GT is still around, in case you were wondering, and Ford has reminded us of the fact by unleashing the latest in its line of Heritage Edition models – this time celebrating the involvement of Alan Mann Racing in the GT40's 1960s racing success.
Motorsport fans in the UK may be most familiar with Alan Mann Racing's distinctive red and gold colour scheme courtesy of its dominant Lotus Cortina touring cars, taking the European Touring Car Championship in 1965 with Sir John Whitmore, and 1968's successful British Saloon Car Championship campaign with an Escort.
Mann also prepared the Ford Falcon that set the fastest stage times throughout the 1964 Monte Carlo Rally – albeit losing out to BMC's Minis on adjusted time.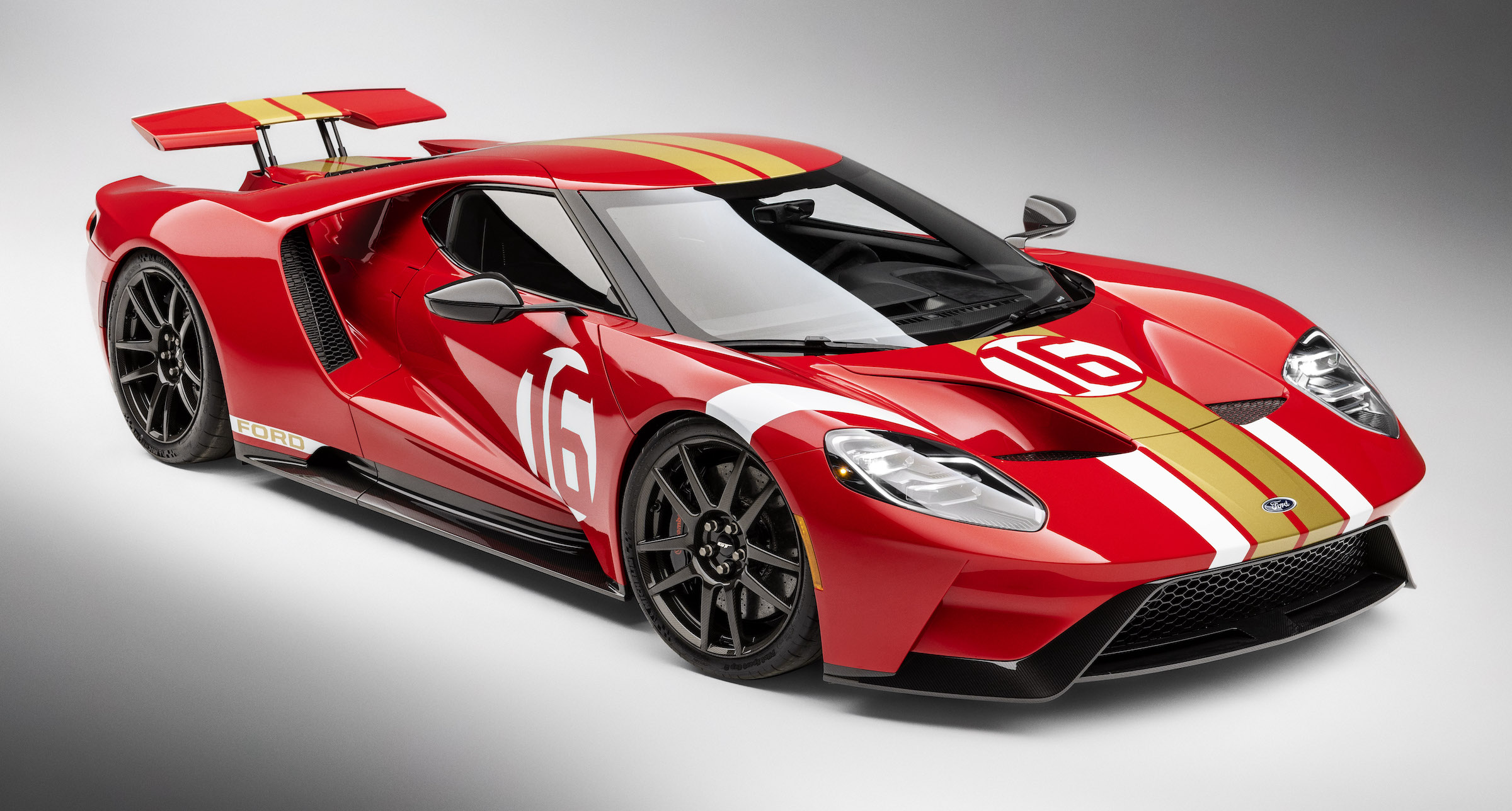 But Alan Mann was involved in GT racing too, taking care of Shelby's European efforts with the Cobra in the mid-60s, and in 1966 by preparing a pair of lightweight GT40s in Ford's pursuit of a win at the Le Mans 24 Hours.
Ford would ultimately opt to run a heavier but more powerful 7-litre variant at the big race itself in 1966, and we all know how that ended. But Mann and his team are very much credited by Ford for their work, and it's this that the brand is celebrating with a new special edition for its modern-day GT.
Painted in the same red and gold livery as the Alan Mann cars, the Heritage Edition also features white accents and racing roundels on the doors, bonnet and under the rear wing, featuring the racing number 16. Several carbonfibre elements have been left unpainted to expose the distinctive weave, while the GT's Brembo brake calipers feature red paint to match the exterior hue.


Inside, the no-nonsense cabin is lifted with Alcantara seats stitched in red and gold, embossed GT logos, and more Alcantara on the instrument panel and headliner. A further splash of gold on the instrument panel, door panels and seat X-brace contrast the red-painted paddle shifters.
If for whatever reason you have a Ford GT-sized amount burning a hole in your slacks but the Alan Mann Heritage Edition isn't to your tastes, then there have been seven other Heritage Editions over the years that might do the trick. Six of those have been applied to the current GT too, while the seventh appeared on the previous, V8-engined GT in 2006.
Read more
Turn your commute into Le Mans with this Koenig C62
Freeze Frame: The Ford GT (super) bowls us over
The fastest Ford the world never saw