Editor's note: This event has now been postponed, due to low water levels at Bewl Water reservoir. The organisers hope to stage it in 2023. More information via the Filching Manor Facebook page.
For years, it was part of a children's play area at Thorpe Park in Surrey. A far cry from when the British icon took to the water in Switzerland to give the Americans a bloody nose in a quest for water speed supremacy. Next year, 85 years since Sir Malcolm Campbell's creation hit 130.91mph at Lago Maggiore, Bluebird K3 will race at Bewl Water reservoir in Kent. But you don't have to wait that long to see the hydroplane in action; the latest tests are scheduled for 2pm on 21 September, weather and water dependant.
How much is your car to insure? Find out in four easy steps.
Get a quote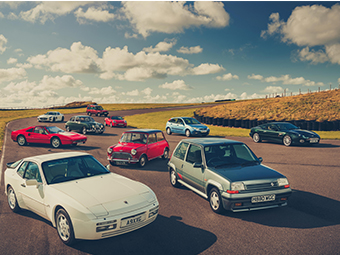 Sir Malcolm Campbell had already set a land speed record of 301mph when he switched his attention to the water. He commissioned Fred Cooper of Saunders-Roe on the Isle of Wight to build a hydroplane powered by the same Rolls-Royce R 36.5-litre V12 engine used in the Blue Bird V land speed record car.
On 1 September 1937, Bluebird K3 took to the water in Switzerland and set a record of 126.32mph, breaking the previous record of 124.86mph, which had stood for five years. The next day, Bluebird K3 went faster, hitting 129.50mph on the Swiss lake.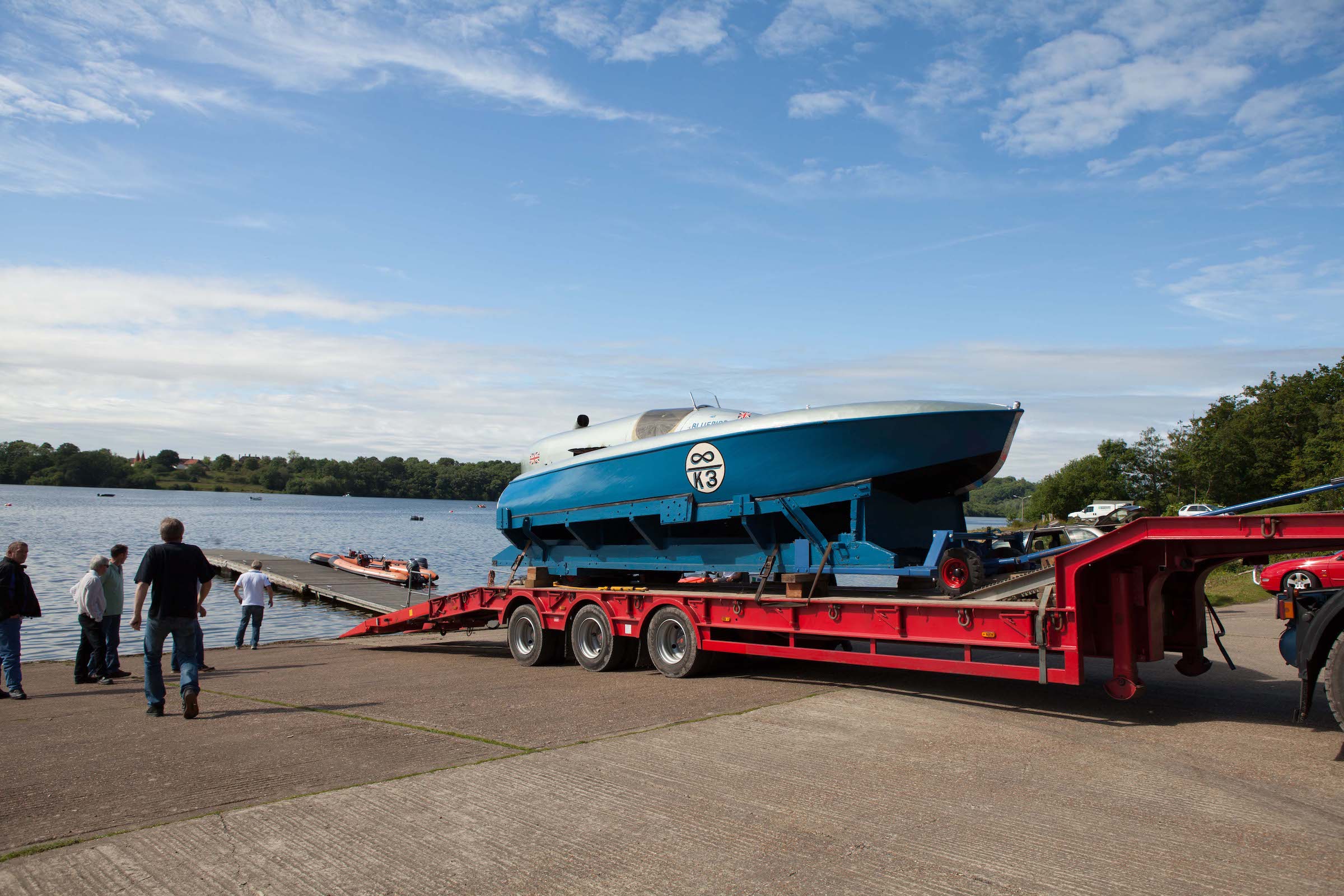 Dissatisfied with the small margin of victory, Sir Malcolm found a quieter lake close to the German border called Halwill. Thanks to a reshaped tail and modifications to the cooling system, not to mention Sir Malcolm's skill and bravery, Bluebird K3 became the first craft to hit 130mph. This record stood for a year before Sir Malcolm and Bluebird K4 hit 141.74mph at Coniston Water. It would be another decade before anyone went faster on water.
Bluebird K3 was destined to see out its days at a theme park until it was rescued in 1988 by the father of its current owner, Karl Foulkes-Halbard. Speaking in 2012, Mr Foulkes-Halbard said: "It was in a very, very poor condition when we got it and in 1990 she went into the workshop and we set about the very lengthy restoration. He told the BBC that the wooden hull, decking and main structure of the boat were in "very poor" condition, but the sides were intact.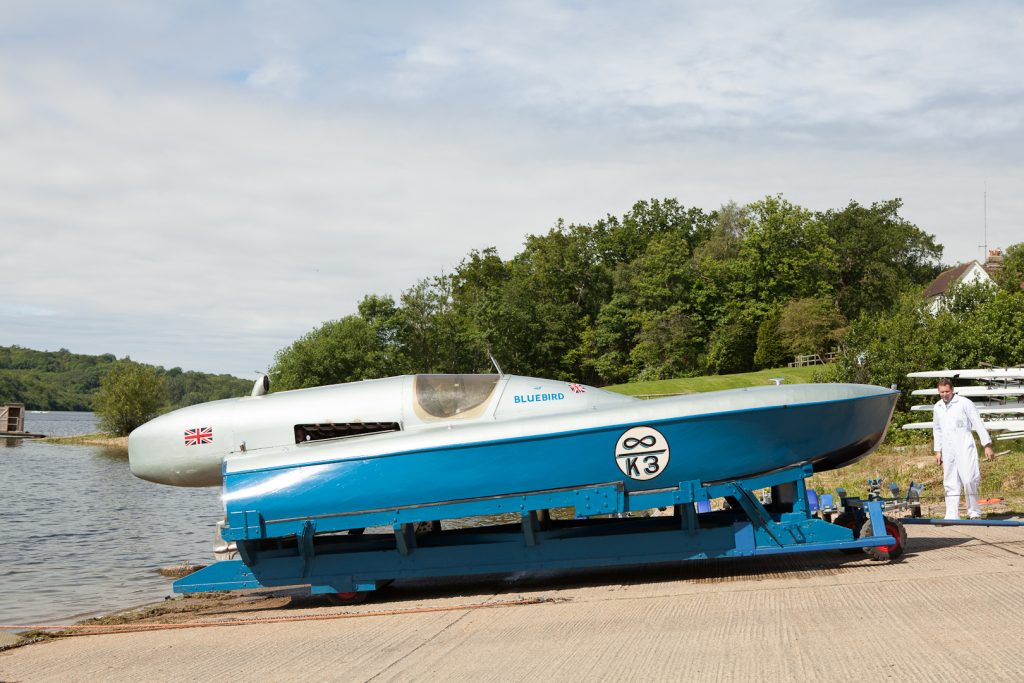 Five years later, following successful trials at Bewl Water, Mr Foulkes-Halbard said: "It took a long time to get her up and running again. The hull was in a terrible state and had to be stripped right back and rebuilt. Then the engine, clutch, gearbox and drive system had to be reinstated. It was quite a job." Bluebird K3 hit speeds of 52mph in 2017, with Mr Foulkes-Halbard describing the experience of piloting the craft as "pretty wild".
"I can only take my hat off to Sir Malcolm Campbell, who was doing more than double those speeds. He was an exceptionally courageous man and an extremely skilful pilot."
Enthusiasts are invited to watch Bluebird K3's latest tests at 2pm on Wednesday 21 September at Bewl Water near Lamberhurst, Kent. The event is subject to weather conditions, so you're advised to check the Bewl Water website for more information.
Read more
Freeze Frame: Campbell hits 276mph
Speed test! Take this quiz on speed records
SSC Tuatara hypercar hits 295mph – and this time it's for real