The Prime Minister has urged the Mayor of London to reconsider his plan to expand the capital's Ultra Low Emission Zone (ULEZ).
Rishi Sunak was speaking at Prime Minister's Questions in response to Conservative MP David Simmonds, who said: "Ruislip, Northwood and Pinner has a great many car-dependent older and disabled constituents, many of who are horrified to read that the Mayor of London may have manipulated the outcome of his own consultation in order to impose an unwanted £12.50 daily charge every time they go for a medical appointment or attend hospital.
How much is your car to insure? Find out in four easy steps.
Get a quote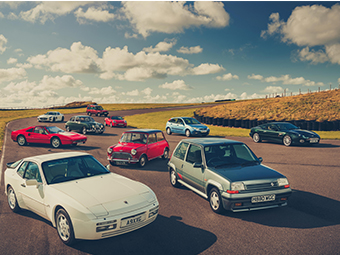 "Does he agree with me that any further rollout of the ULEZ should be paused until these matters have been fully investigated?"
The ULEZ, which was extended in 2021 to cover all parts of the city within the North and South Circular Roads, is being expanded again on 29 August, 2023 to cover all London boroughs, extending as far as the M25 boundary in places. Owners of petrol cars which fail to meet Euro 4 emissions regulations, diesels which don't match Euro 6 and two-wheelers that can't pass Euro 3 tests will face a daily charge of £12.50 for driving anywhere within the ULEZ.
Although classic cars aged 40 or older are exempt from the charge, hundreds of thousands of drivers of modern-classics and everyday cars would be hit with heavy costs – and face the stark choice of paying for a more modern – and likely more expensive – compliant vehicle or putting their hand in their pocket during a cost-of-living crisis. Driving a non-compliant car just once a week would rack up an annual bill of £650 – more than many drivers' insurance and road tax combined. Use it five days a week and the ULEZ charge rises to £3250 a year.
Responding to the question from Simmonds, Sunak said: "It is disappointing that the Mayor, backed by the Leader of the Opposition, is choosing not to listen to the public, expanding the zone against the overwhelming views of residents and business.
"I urge the Mayor to properly reconsider and respond to these serious concerns."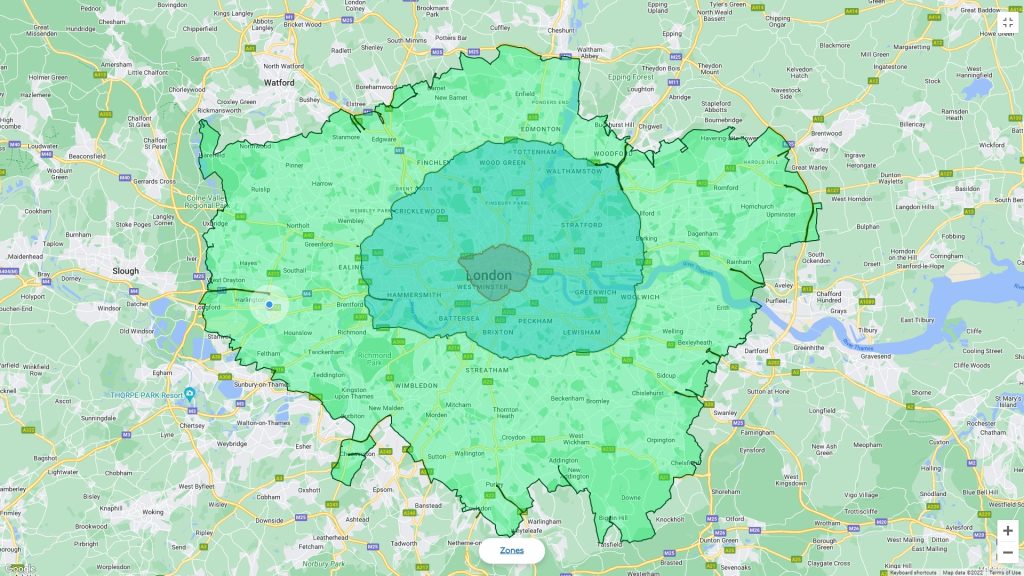 Some London boroughs will not co-operate with Transport for London (TfL) in installing cameras required to police the ULEZ. A spokesperson for Harrow Council said that the borough "will not be co-operating with TfL" in putting up cameras, adding "the evidence that ULEZ will work is not there".
Hillingdon, Bexley and Bromley councils have also voiced opposition to the scheme, while Sutton Council said it will block the installation of cameras. A spokesperson for Sutton said: "We are concerned that the costs will be shouldered by people already struggling to get by in a difficult time, including small business owners and key workers.
"We are taking this step to send a strong signal to the Mayor that he must start listening to local people. Though the Mayor has the right to overrule us, and may attempt to force this unpopular decision on the residents of Sutton, we are clear that would be the wrong thing to do."
TFL commissioner Andy Lord said that blocking the cameras is counter-productive, warning that it could turn boroughs into "rat runs" for drivers seeking to avoid the daily charge. "If boroughs refuse to engage and we get into a delay in one area, the risk is that those boroughs see increased traffic," he said.
Speaking during a debate on the Mayor of London's plan to expand the Ultra Low Emission Zone across the whole of Greater London, Gareth Bacon, MP for Orpington, suggested the decision was driven by a need to generate revenue, and that Transport for London's own consultation and air quality reporting showed overwhelming opposition and negligible improvements to air quality.
Read more
What ULEZ means for drivers in London
London's ULEZ zone will expand to M25 from August 2023
London ULEZ expansion threatens the future of major Mini event