Beloved rally driver, racing driver, motorsport ambassador and winner of the 1964 Monte Carlo Rally, Paddy Hopkirk MBE, passed away yesterday, 21 July. He was 89 years old.
Though most closely associated with the Mini, Paddy's (and it was always Paddy) rallying career and first win began behind the wheel of a Volkswagen Beetle; works drives with the Standard Motor Company, and Rootes Group, quickly followed.
Yet as Paddy told Hagerty, he learned to drive in the most unlikely of vehicles – an old, 1922 Harding invalid carriage that had been left to his family by the local parish priest, when Paddy was living in Belfast, aged nine.
His move to the British Motor Corporation's Competitions Department began with a drive in an Austin-Healey 3000 on the 1962 Liège-Sofia-Liège rally, but it was the outright win on the 1964 Monte Carlo Rally in a Mini Cooper S, alongside co-driver Henry Liddon, that cemented his status as a rally driver. He became a household name overnight, and his Mini, registered "33 EJB", did much for the model as a worldwide motorsport icon, transforming it from a plucky underdog into a serious contender.
As Paddy recalled when speaking with Andrew English about that win, he and 33 EJB were on the front of every British newspaper following the Monte victory. The little red Mini was shipped back to Britain to appear on Sunday Night at the London Palladium, Lew Grade's prime-time entertainment show with Bruce Forsyth and Tommy Cooper; viewing figures reached approximately 22 million.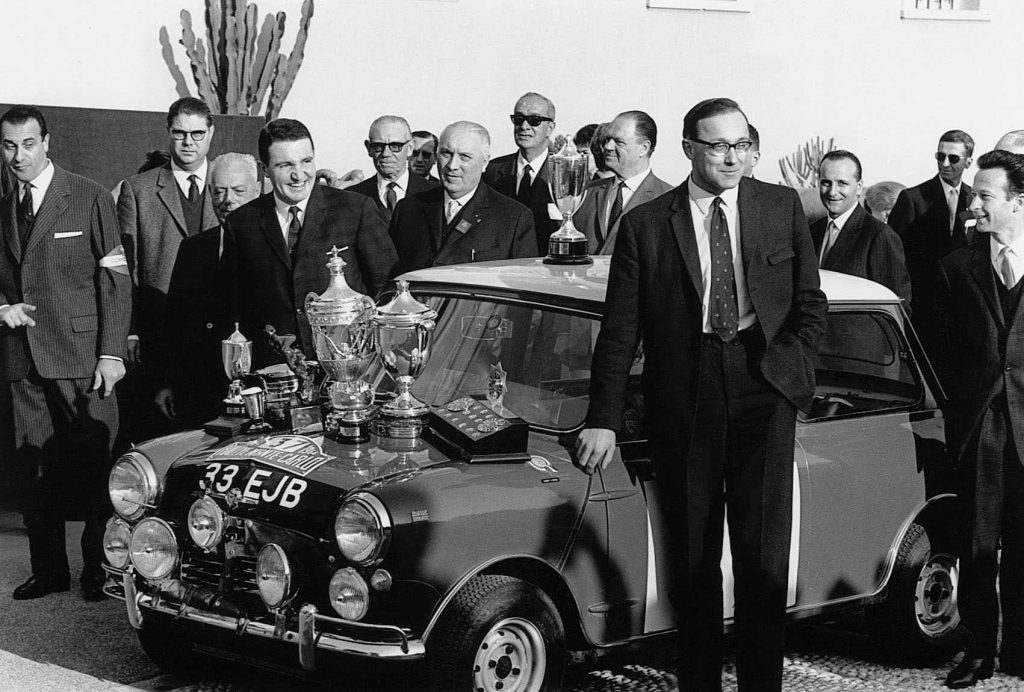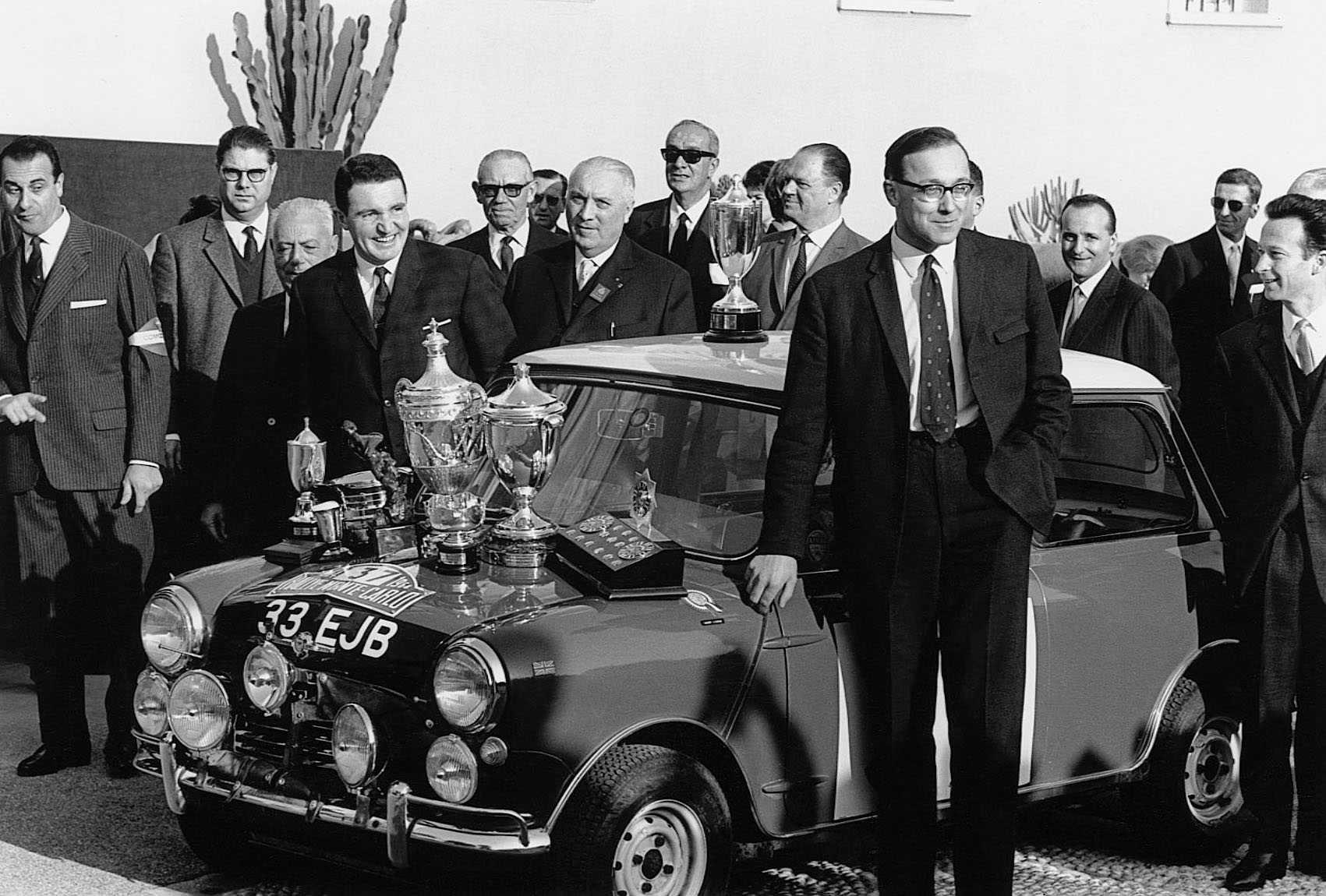 Three years later, he was made a life member of the invite-only British Racing Drivers' Club (of which he had been a member since 1965), holding directorial and vice president roles before being elected president between 2017 and 2019. In later years he would promote the interests of WheelPower, a wheelchair sports charity.
His actions on the 1968 London-Sydney Marathon were gratefully remembered; while second, he and then co-driver Tony Nash stopped to rescue the trapped crew of the leading Citroën DS, which had been hit head-on by another car on a stage section that was supposedly closed to the public. By relinquishing the lead, Hopkirk and Nash saved the lives of Lucien Bianchi and Jean-Claude Ogier; Andrew Cowan's Hillman Hunter was declared 'unofficial winner' of the 10,500-mile race, with Hopkirk's Austin 1800 placing third. He would finish ahead of Bianchi and Ogier nine years later in a revived London to Sydney Rally, driving a Citroën CX.
30 years after his win in Monte Carlo, Paddy once again put a Mini on the podium, winning the RAC Golden 50 in 1994, with a Rover Group-prepared Mini Cooper, "L33 EJB" recalling the registration mark of his famous Sixties "S".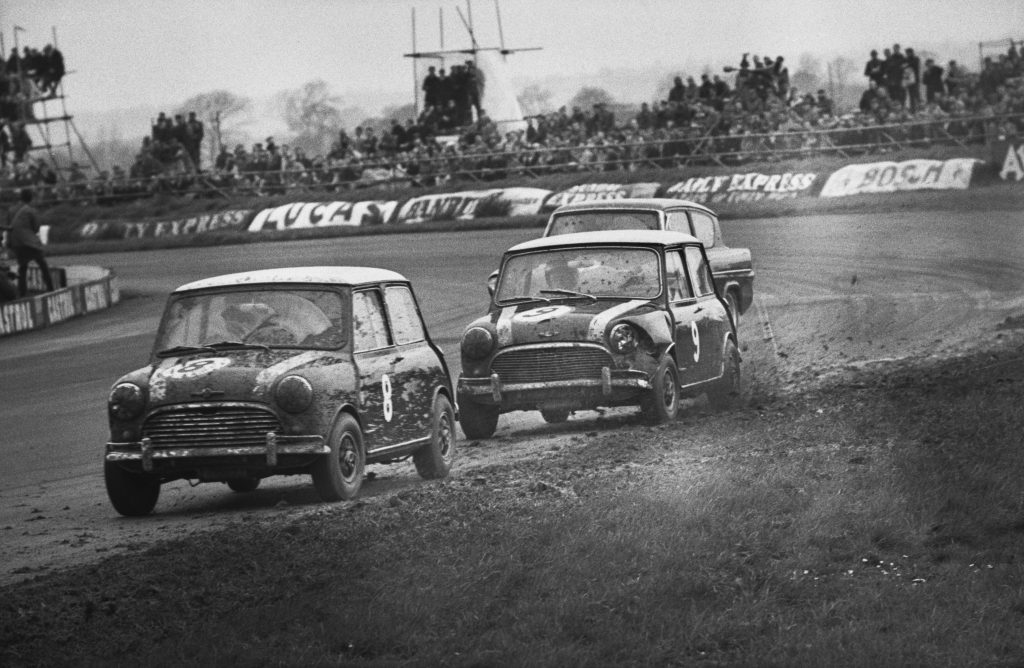 A long and successful range of motoring accessories were made in Hopkirk's name; he also became a MINI brand ambassador with a Monte Carlo Edition car named after him in 2021; former co-driver Alec Poole built four replica Mini Cooper "S"s in the early 90s, with the pair later endorsing Vitesse Global Limited's "Project 59" Mini restomod range.
He was inducted to the Rally Hall of Fame, alongside Timo Mäkinen, Rauno Aaltonen and Erik Carlsson, in 2010. Paddy is survived by his wife Jenny, their three children Katie, Patrick and William, and his six grandchildren.
His family, who will announce details of a memorial service at a later date, released a statement which said: "First and foremost, Paddy was a loving husband, father and grandfather, whose passing will leave a huge hole in the lives of those closest to him.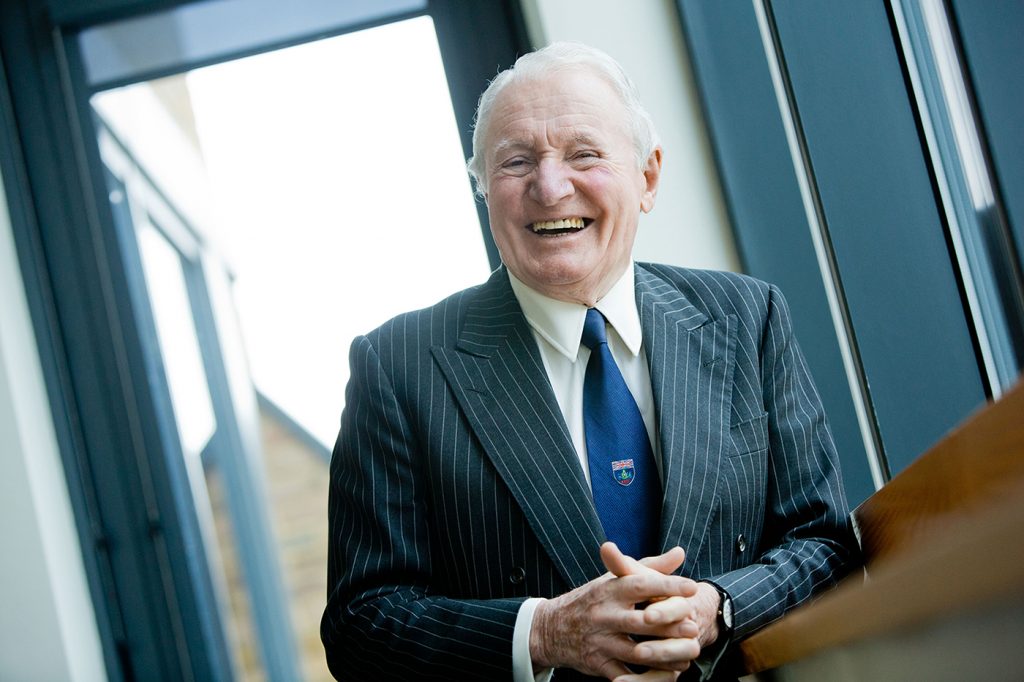 "But Paddy also leaves an incredible legacy of motorsport and business success, while his hard work in support of the British motorsport and wider car industry continued until his final days.
"His family, friends and fans will never forget his sharp wit and wicked smile. He brought fun and joy to anyone in his company and inspired many."
The BRDC paid tribute to one of the giants of motorsport, daying: "We thank Paddy for his dedication and love for the Club. On behalf of the Club, we send our love and thoughts to his family at this difficult time."
Read more
The One That Got Away: Paddy Hopkirk's first car
Paddy Hopkirk remembers the 1964 Monte Carlo Rally: "We'd no idea we'd won. It made us world-famous overnight."