Circuit de la Sarthe will this weekend echo to the sound of the 90th edition of the Le Mans 24 Hours. While many of us will be glued to our computers and TVs for as many of the 24 hours as possible, and a lucky few will get to watch in person, neither group need miss the 'Le Mans lawn' at the next Bicester Heritage Scramble on June 19.
While attendees will be able to pore over twenty Le Mans-themed models – including a 1929 Blower Bentley, a Sauber-Mercedes C11 and 2020's GTE-Pro winning Aston Martin Vantage GTE – the most eye-catching car on show isn't a racer.
How much is your car to insure? Find out in four easy steps.
Get a quote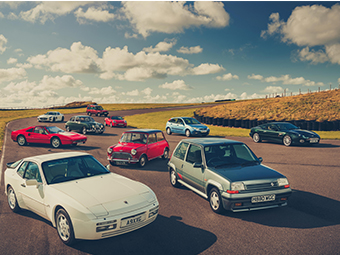 We're referring, of course, to the distinctively liveried orange-and-green tartan Mazda MX-5 Le Mans. Built as a run of 24 between August and December 1991 to celebrate the rotary engine's first and only victory in the 24 Hours (and the first for Japan) the Le Mans is among the most exclusive MX-5s ever offered.
While pistons were still present in the MX-5's engine bay, tuning firm Brodie Britain Racing – which still exists today, and still tunes MX-5s as BBR GTI – was tasked with fitting its turbo kit to the MX-5's 1.6-litre engine.
Identical in specification to the officially-sanctioned MX-5 BBR Turbo of 1990, power went up from a factory 114bhp to 152bhp. The increase in performance was marshalled by a quartet of 15-inch OZ alloy wheels and a body kit, comprising skirts and a boot spoiler.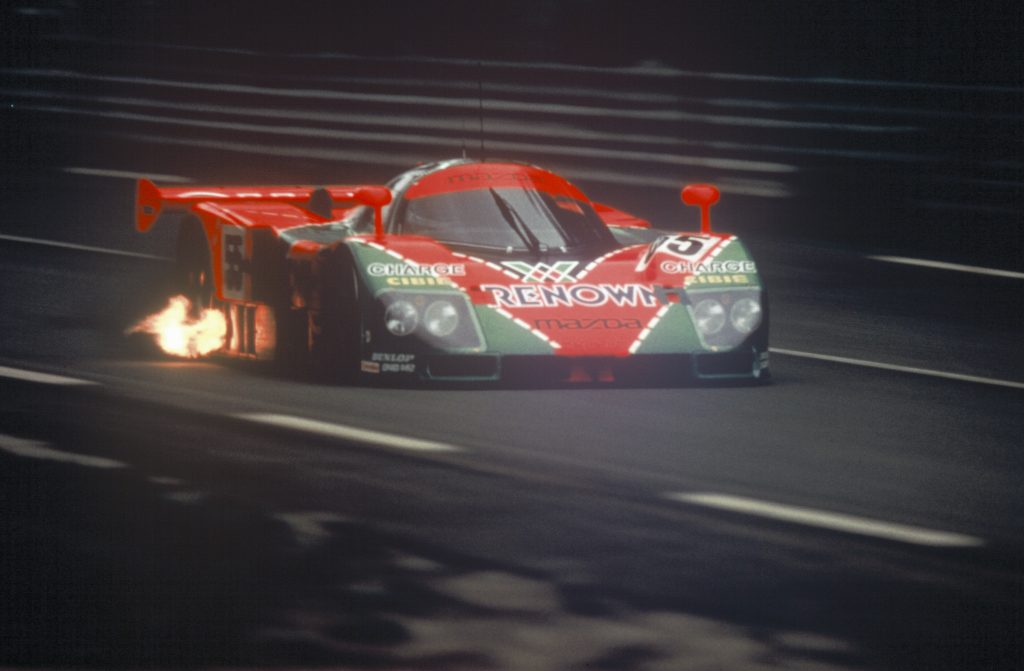 Not that you'd notice any of that, at least initially, since the most obvious aspect of the transformation was that vivid orange and green livery, courtesy of the Le Mans team's sponsor, clothing brand Renown. The tartan-style pattern was a little much for some, with at least three customers opting to have the car resprayed – a decision they'd no doubt regret given the car's collectability today.
Buyers well-heeled enough to stump up the £20,499 balance (a substantial increase over the standard car's £14,249) received a signed certificate of authenticity from works Mazda Le Mans driver – and one of the 1991 winning squad, along with Volker Weidler and Bertrand Gachot – Johnny Herbert.
While some of the original MX-5 Le Mans still survive, the same sadly can't be said for the company that created their livery. Renown Incorporated filed for bankruptcy during lockdown after amassing debts of $130 million.
Renown war paint (together with its sportswear brand, Charge) first appeared on the 1989 767B, a 1990 GTP class-winning prelude to the screaming, 2.6-litre, four-rotor 787B which went the distance in 1991. Just one 787B of Mazdaspeed's three-car entry in 1991 wore the clothing manufacturer's design, while the other two cars (which finished sixth and eighth) were painted in Mazda's corporate white and blue.
Off track, the precious 787B, rendered ineligible by rule changes to Group C racing, now resides in Mazda's newly refurbished Corporation Museum in Hiroshima. The livery, meanwhile, was most recently adopted for a 2016 IMSA prototype entry.
Read more
Have you got what it takes to win our Le Mans quiz?
Unforgettable moments from Le Mans
Our Classics: 1994 Mazda RX-7