A new Labour government could back the re-introduction of a nationwide scrappage scheme. That's according to comments made by the shadow transport secretary, Louise Haigh MP.
When questioned at the recent Labour Party Conference, Ms Haigh said: "Absolutely something we're looking really carefully at… keep your eyes peeled."
How much is your car to insure? Find out in four easy steps.
Get a quote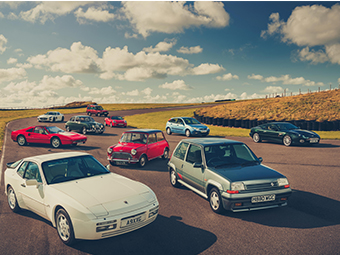 This comes following a tweet in March, in which the Labour MP for Sheffield Heeley said: "We'll help families with grants and interest-free loans to make the switch to affordable clean vehicles, and trial a national scrappage scheme."
Unless an earlier one is called, the next general election isn't due until January 2025, but the MP's comments may worry many within the classic car industry. Nearly 400,000 cars were destroyed during the original nationwide scrappage scheme, which saw owners of cars more than 10-years-old receiving £2000 towards the cost of a new car.
While it certainly removed some of the most polluting cars from the road, the scrappage scheme also saw the destruction of many rare and sought-after classics. An Alpine B7, three Porsche 928s, 31 Peugeot 205 GTIs, a pair of Renault Clio Williams, 14 Subaru Impreza Turbos, several V12 Jaguars, 66 Volkswagen Corrados and a long list of Series Land Rovers were among the cars weighed in for scrap.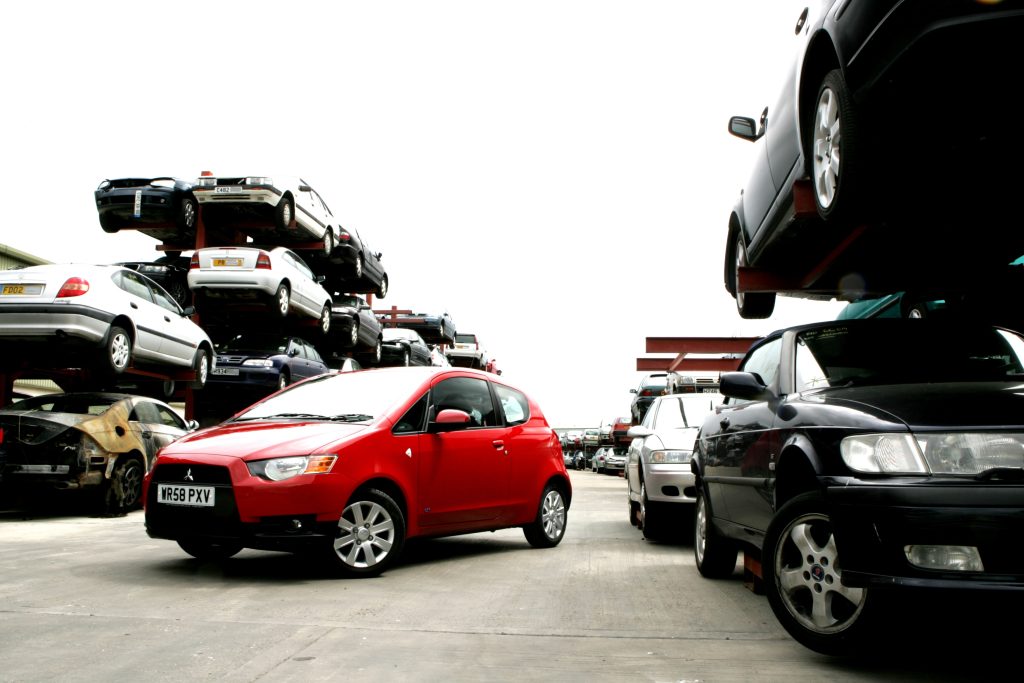 Car SOS co-presenter, Fuzz Townshend, told Classic Car Weekly: "The most polluting car is a brand-new one; make a new one from scratch and you're going to be working against its manufacturing pollution for years, no matter how low its emissions are but classics are a great example of recycling.
"Scrappage, on the other hand, is an ill-thought attempt to show off some 'green credentials', whereas it's just an effort to boost new car sales."
In 2020, the government distanced itself from a new scrappage scheme, amid rumours of a £6000 incentive to encourage drivers to switch to electric, hybrid and plug-in hybrid vehicles.
Although there hasn't been a nationwide scrappage scheme since the original one ended in March 2010, many manufacturers and some local authorities have introduced similar incentives. The Citroën Swappage Scheme offered a discount of up to £5000 across the range, while Nissan's Switch Up Scheme provided grants of up to £6000.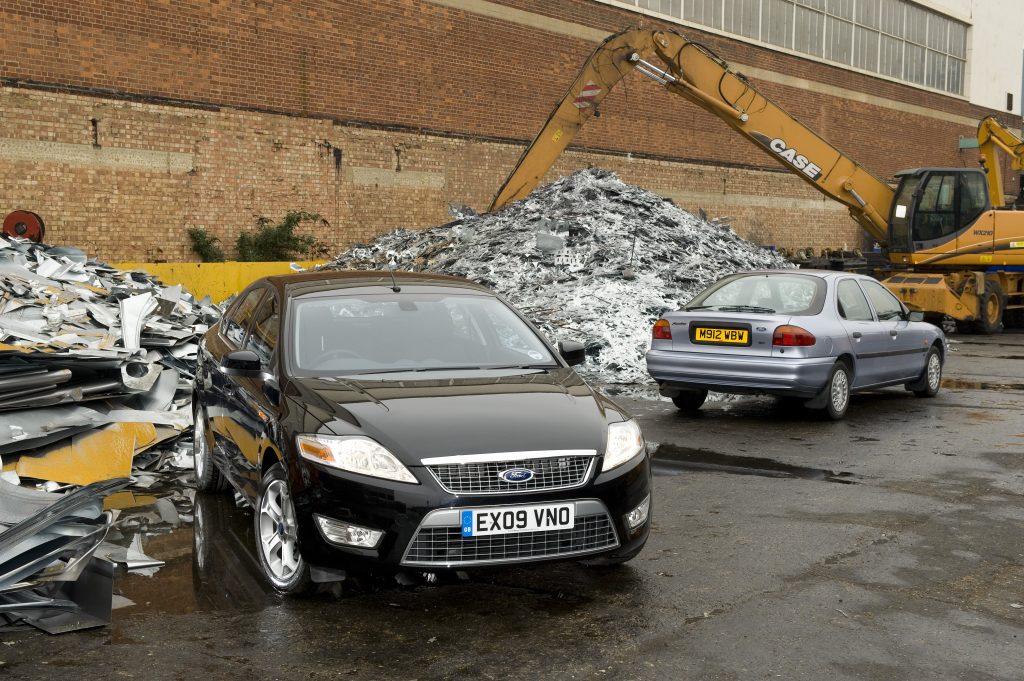 As part of the expansion of the Ultra Low Emission Zone (ULEZ), Transport for London offered incentives for drivers to scrap their 'older, more polluting vehicles'. The scheme, which saw the destruction of 15,000 vehicles, is currently closed for applications, with all funding claimed, but it could return.
In May, the Mayor of London, Sadiq Kahn, said: "I am also proposing to introduce the biggest scrappage scheme feasible to help Londoners on low incomes, disabled Londoners, charities and businesses. The £61 million we provided for scrappage associated with the existing ULEZ was provided entirely without government support in contrast to other UK cities, which have received millions from the government."
In Birmingham, residents who work in the Clean Air Zone and earn less than £30,000 a year are offered £2,000 for scrapping a non-compliant vehicle. The payment can be in the form of public transport credits or a discount off a compliant vehicle purchased through Motorpoint.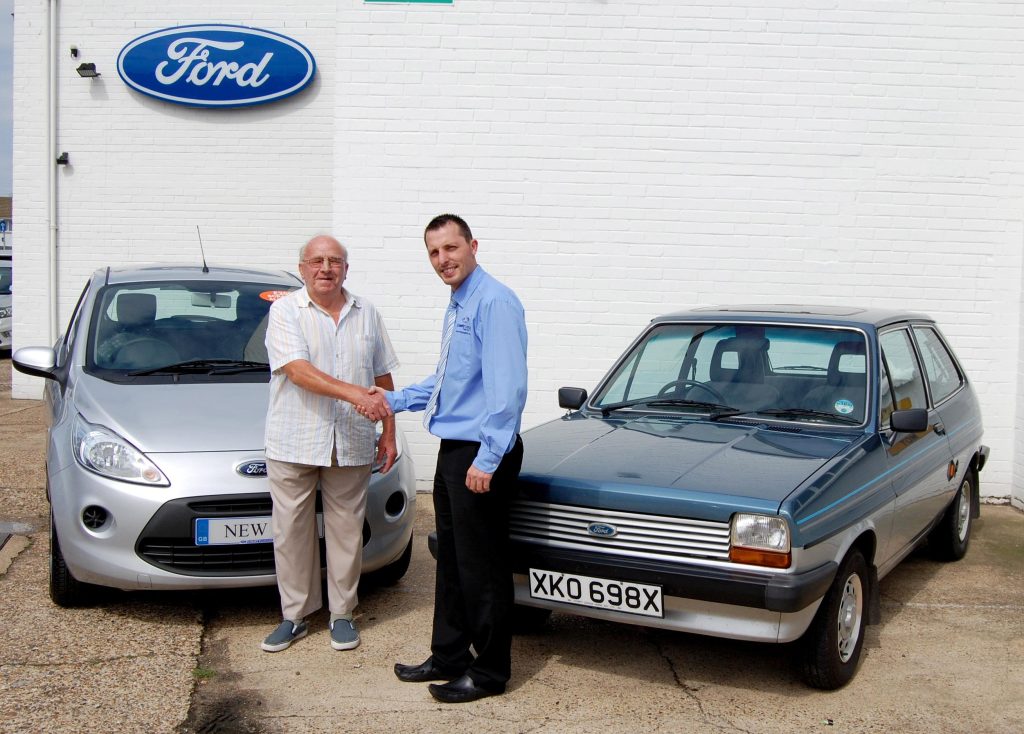 Speaking in 2020, Hagerty's Adam Sloman, the then General Manager of the MG Car Club, said: "There were some horror stories of extremely rare cars being chopped in by people who had no idea what they were scrapping and everything was seemingly accepted by the scheme, regardless of condition or rarity. It would be a genuine tragedy if it came again as it had such a dear cost to the classic and modern classic scene."
There is hope that lessons have been learned from the previous scrappage scheme, which saw thousands of cars stored at an old airfield. Previously, Mike Brewer has proposed an amendment to any reintroduction of scrappage that would help protect cars that are increasingly rare: "Maybe there is a way that it could work. The government could give the dealer 14 days after the car comes in to refund the £2000 if they think they can sell it on. If they can dispose of the car for a profit, it's brilliant for everyone and the good cars aren't wasted."
Regardless of what happens at the next election, the government will be under pressure to encourage the uptake of electric vehicles ahead of the 2030 ban on the sale of new petrol and diesel cars. With the removal of the plug-in car grant, could a nationwide scrappage scheme be the next carrot offered to cash-strapped motorists?
Let us know your thoughts on the re-introduction of a scrappage scheme in the comments, below.
Read more
Something old, something new. How scrappage harmed the classic car community
The sad story of a stranger's Citroën scrapping
I scrapped a car… and I liked it