If there is one group of drivers who wonder whether the electric car revolution might sweep their hobby aside, it's those who like to get down and dirty and play in the mud, clamber over boulders and wade through riverbeds: off-road enthusiasts.
Anyone who is serious about driving off the beaten track in the great outdoors will tell you that one of the secrets to controlling a car when it's off-road is selecting the right gear for the obstacle ahead. But new electric cars don't have a manual, multi-speed gearbox – most just have a single gear. Might that leave off-road fans stuck in the mud? Jeep, the American car company that pioneered the four-wheel drive utility vehicle, thinks it might, as among the vehicles unveiled to support the brand's Easter Safari – in the spectacular off-road playground that is Moab in Utah – is the Magneto: an electric Wrangler-like 4×4 that uses a traditional, six-speed manual gearbox.
How much is your car to insure? Find out in four easy steps.
Get a quote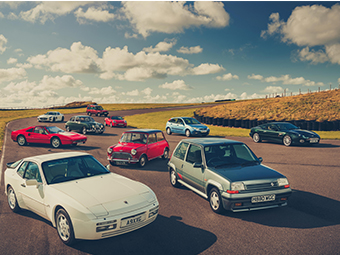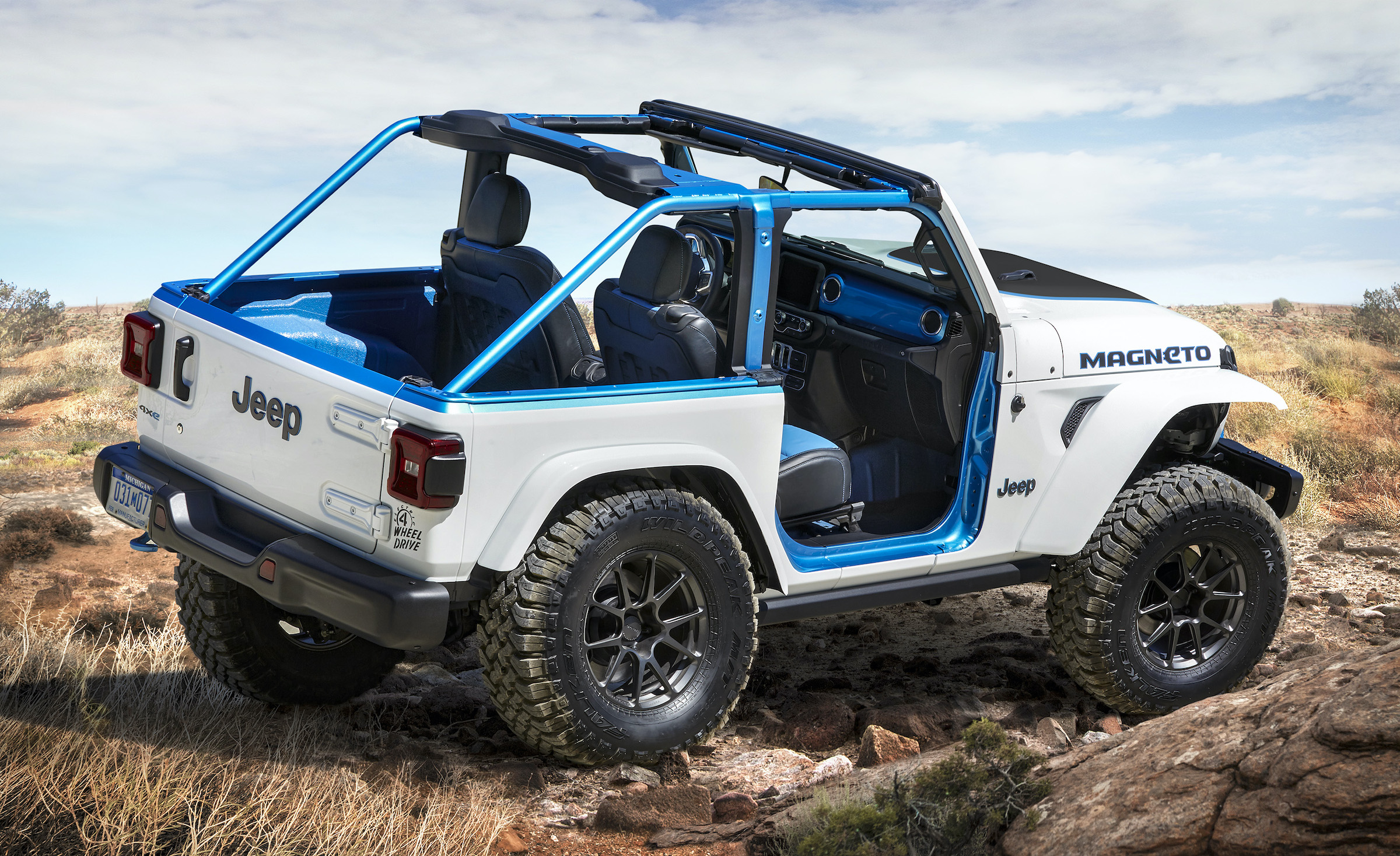 It's an interesting move, and is no doubt a toe-dip in the water for Jeep as to how its fiercely loyal and enthusiastic user base might react to a production model in the future; Jeep will display it alongside several other, more traditional concept cars during the Easter Safari, which sees Jeep fans and their 4x4s gather together for a celebration of the go-anywhere cars.
The electric Magneto boasts 285bhp and 273lb ft of torque, figures that put it on a par with Jeep's existing 3.6-litre V6, and Jeep says the drivetrain has even been tuned for similar characteristics – but the option of delivering maximum pulling power from a standstill is available in a way no petrol engine can manage.
The batteries are mounted to balance weight across all four wheels, for 70kWh of capacity in total. The setup is waterproof, preserving the car's 30-inch wading depth, a pair of 12-volt batteries take care of accessories, and an electric heater takes care of the interior climate, provided you've not removed the doors in the usual Jeep style.
The clever bit though is that manual transmission. We've seen manuals in EV-converted classics before – you can usually just leave them in one gear, but most allow operation with the clutch for different ratios too.
The Magneto's manual is much like the latter, which presumably gives off-roading types some pretty precise options for how much torque is delivered to the ground, free of the risk of stalling and without the need for bulky transfer cases.
There's software at work too. To prevent clunky engagement between ratios, the electric motor engages regeneration to drop the "revs", replicating the way a combustion engine would when you engage the clutch. It's all about familiarity.
Will off-road enthusiasts take to it? We'll have a clearer idea after the car's reception at Moab, but given more than one company is already tackling electric conversions of Land Rover Defenders (something Land Rover did itself in 2013 in concept form) and outfits like California-based Electric GT are dropping powerful EV drivetrains in classic Land Cruisers, perhaps there's an appetite for it. And let's not forget that the Extreme E off-road rally-raid series is based around electric cars.
In an off-road arena where precise control and readily-accessible torque is more important than noise and explosive drama, electric vehicles like the Jeep Magneto may find fans long before those built for B-roads or trackdays.