The Government may have rolled back the ban on selling internal combustion powered new cars to 2035, but it won't be halting its Zero Emission Vehicle mandate.
The mandate would require carmakers to sell an increasing percentage of emissions-free vehicles each year until they reach 100 per cent in 2035.
How much is your car to insure? Find out in four easy steps.
Get a quote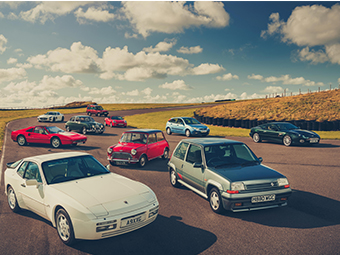 Business and Trade Secretary Remi Badenoch told the BBC that the Government will keep "a mandate in place that hopes by 2030 80 per cent of vehicles will be electric vehicles." 
Although the exact details of the plan have yet to be confirmed it's widely believed that car manufacturers could face fines of up to £15,000 per vehicle if they fail to meet the mandate.
Adding to carmakers misery are new Brexit rules which could cost £3.75bn over the next three years, according to the BBC. "Rules of origin" come into force next January requiring that EU-produced cars are mostly manufactured from locally-sourced parts. For EVs that means batteries would have to be made in the UK or EU, or cars would face an extra ten per cent tariff when imported to Britain. Currently there just isn't the capacity.
"Driving up consumer prices of European electric vehicles, at the very time when we need to fight for market share in the face of fierce international competition, is not the right move," says Renault chief executive Luca de Meo.
It certainly looks like the journey to electrification is going to continue to be a bumpy ride for car makers and buyers alike.