It may be a handful of years since you passed your driving test and were last found with your nose buried in a copy of the Highway Code, or more likely several decades since you hit the road and left your quaint paper copy of the Highway Code gather dust on a bookshelf. Either way, the Highway Code is set to change at the end of January 2022.
Road safety groups, including the AA and Cycling UK, concerned that the changes aren't being effectively communicated, are urging drivers to check how the new rules might affect them. To save you hunting for the updates, we're summarising them below.
How much is your car to insure? Find out in four easy steps.
Get a quote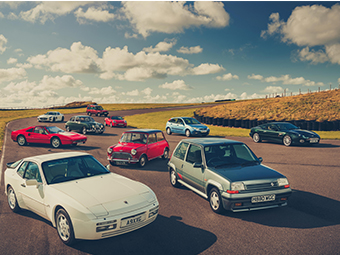 In short, what are the changes?
The new rules are designed to address what the Department for Transport (DfT) sees as an imbalance between road users. It wants to ensure: "Those road users who can do the greatest harm have the greatest responsibility to reduce the danger or threat they may pose to others."
Who will benefit?
Quite rightly, more vulnerable road users such as pedestrians, cyclists and horse riders are the beneficiaries. The main changes have been split into three: Rules H1, H2 and H3.
Rule H1: 'Hierarchy of Road Users'
The rule makers are putting those most likely to be injured in any collision at the top of the hierarchy. These are pedestrians, especially children, older adults and disabled people. Cyclists, horse riders and motorcyclists follow. It's especially good news for motorcyclists, as they are particularly vulnerable, using all roads from minor to major motorways. At the bottom of the hierarchy are those road users likely to do the most damage and arguably the least likely to get hurt. That's HGV drivers followed by car drivers.
What the rule change hopes to achieve
No one's suggesting car and truck drivers aren't considerate towards other road users. And this new hierarchy isn't designed to give pedestrians and cyclists the opportunity to stick two fingers up at drivers. The DfT stresses: "The hierarchy does not remove the need for everyone to behave responsibly."
And it adds: "The objective of the hierarchy is not to give priority to pedestrians, cyclists and horse riders in every situation, but rather to ensure a more mutually respectful and considerate culture of safe and effective road use that benefits all users."
Rule H2: clearer and stronger priorities for pedestrians
Drivers, motorcyclists, cyclists and yes, even horse riders, should now give way to pedestrians at junctions. That means if you're turning into or out of a road in your car (or on your bike, scooter or horse) and a pedestrian is waiting to cross, you have to let them go.
Drivers must also give way to pedestrians if they're waiting at a zebra crossing. And they must yield if a cyclist or horse rider is waiting to use a parallel crossing (a zebra crossing combined with a cycle crossing). Cyclists have the priority over horse riders if the latter is approaching a parallel crossing.
Pedestrians have priority on zebra crossings, parallel crossings or at light-controlled signals when they have a green light.
How the law has changed
Previously, the rules stated that pedestrians only had right of way when they were actually on the crossing. But for plenty of drivers, stopping to allow pedestrians waiting at crossings to move from one side of the road to the other is common courtesy.
Rule H3: Rule for drivers and motorcyclists
This rule is to encourage drivers and motorbike riders to treat cyclists as they would another car when turning left. So drivers who are turning into or out of a junction or changing direction or lane should not cut across cyclists, horse riders or horse-drawn vehicles who're going straight ahead.
This applies whether cyclists are using a cycle lane, cycle track or riding straight ahead on the road. It means cyclists have priority.
This is a rule not a law…
The wording of this is worth looking at. It says 'should' rather than 'must'. The implication is that it's advisory rather than an order that must be followed. But it's a rule nonetheless and the police can stop drivers who break it.
They may even charge transgressors with careless or dangerous driving which can result in anywhere between three and 11 penalty points, an unlimited fine and possibly even disqualification from driving.
But it's better than nothing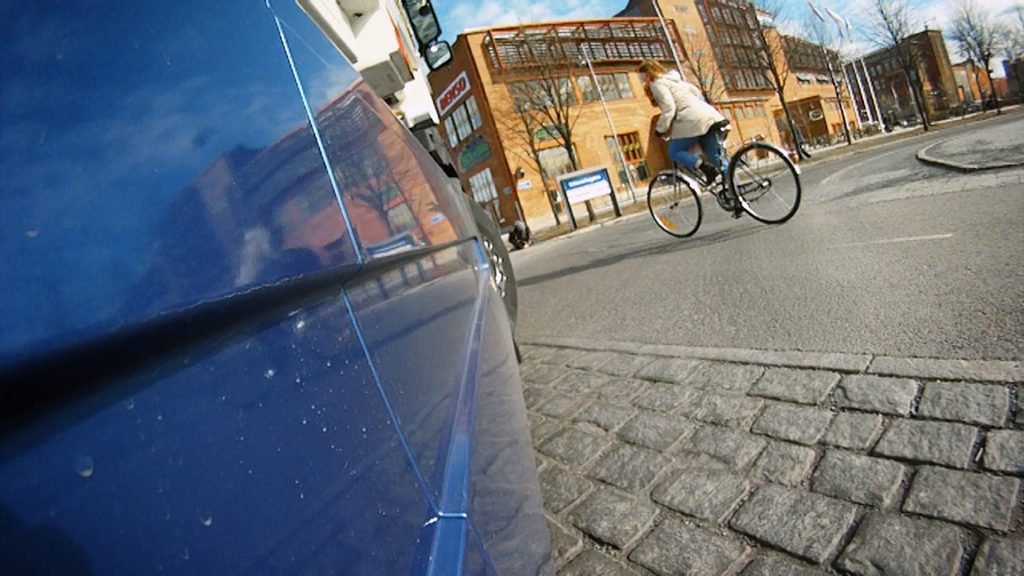 Speak to any regular cyclist, particularly those who ride around urban streets and they'll probably have a story or two about cars passing them then turning immediately left in front of them. The reason is that until this law is put in place, there is no rule – other than common sense and decency ‑ to suggest drivers should let the cyclist get out of their way before turning.
Other amendments
Drivers will also be advised to give pedestrians, two-wheeled road users and horses a safe distance when passing. It recommends a minimum distance of 1.5 metres (4ft 11) at speeds lower than 30mph, and 2m (6ft 6) at more than 30mph and if driving large vehicles.
When passing horses, drivers are advised to slow down to a maximum 15mph. They should not rev their engine or sound their horn and when safe to do so, give at least 2m (6ft 6) of space.
And the Highway Code will advise drivers to wait behind other road users and pedestrians until they are able to overtake at a safe distance.
The new rules give cyclists priority on roundabouts with drivers instructed 'not to attempt to overtake them within their lane'.
Ever heard of the 'Dutch Reach'?
If the answer's no, you're not alone. When road safety charity IAM RoadSmart asked 10,000 drivers, 85% said they'd never heard of it. The 'Dutch Reach' is actually a method of opening your car door so that you don't endanger runners, cyclists, scooter riders or those on a motorbike. Striking the corner of a car's door frame at anything above walking speed is not something anyone that's experienced it would ever wish to repeat.
The Dutch Reach involves using the hand that's furthest away from the door handle (for most driver's, that's the left hand). This causes your body to twist and enables you to look over your shoulder to make sure there's nothing coming. It's especially important for back-seat passengers to be aware of this technique as they don't have mirrors.
What do people think of the changes?
IAM RoadSmart polled drivers and found that the public were cynical about the updates. Giving pedestrians priority when turning into and out of junctions would increase conflict rather than reducing it according to nearly three in four (71 per cent) of the 3,600 people asked. And fewer than a quarter (23 per cent) of respondents believe cyclists should have the same rights as drivers.
IAM RoadSmart's policy and research director Neil Greig said: "There will be a need for a huge education campaign to ensure any amendments to the Highway Code are understood and fully adopted by the millions of existing UK drivers, motorcyclists and road users."
Cycling UK's head of campaigns, Duncan Dollimore, added: "We're concerned the forthcoming improvements to road safety are not being communicated through official channels. In a month's time, our Highway Code should have changed for the better, but these changes will be of limited benefit if the public aren't aware of them."
Read more
Back to riding school with Maria Costello
Noise cameras tackle France's loudest bikes and cars. Is it a sign of things to come to the UK?
New laws from 2022 to prevent smartphone use when driving