The Department for Transport (DfT) has made its first steps in permitting users of autonomous cars to do things other than driving when they're behind the wheel, with its latest proposed updates to the Highway Code.
Currently, the use of autonomous or "self-driving" cars is not legal on UK roads, and despite the claims of some vehicle manufacturers, there is no car capable of fully autonomous driving on sale to the public.
How much is your car to insure? Find out in four easy steps.
Get a quote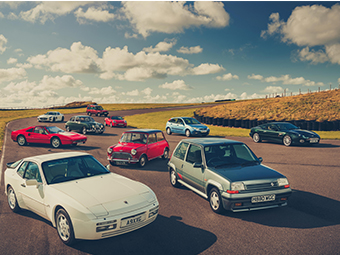 As the technology improves however, and is able to deal with a broader range of situations, manufacturers and legislators see a future in which users will be able to partake in other activities.
The proposed updates would include users of self-driving cars being allowed to watch television behind the wheel – though only on built-in screens, which can automatically switch off if a driver is required to take control. As such, the use of handheld mobile devices would remain illegal.
Existing systems have become quite sophisticated in recent years, some vehicles having the ability to adapt and maintain speeds on motorways, changing lanes to overtake other vehicles and coming to a halt if required. Some can also park your vehicle for you, follow satnav routes in certain situations, or navigate city streets – though the legality and effectiveness of some of these functions varies between locations and models.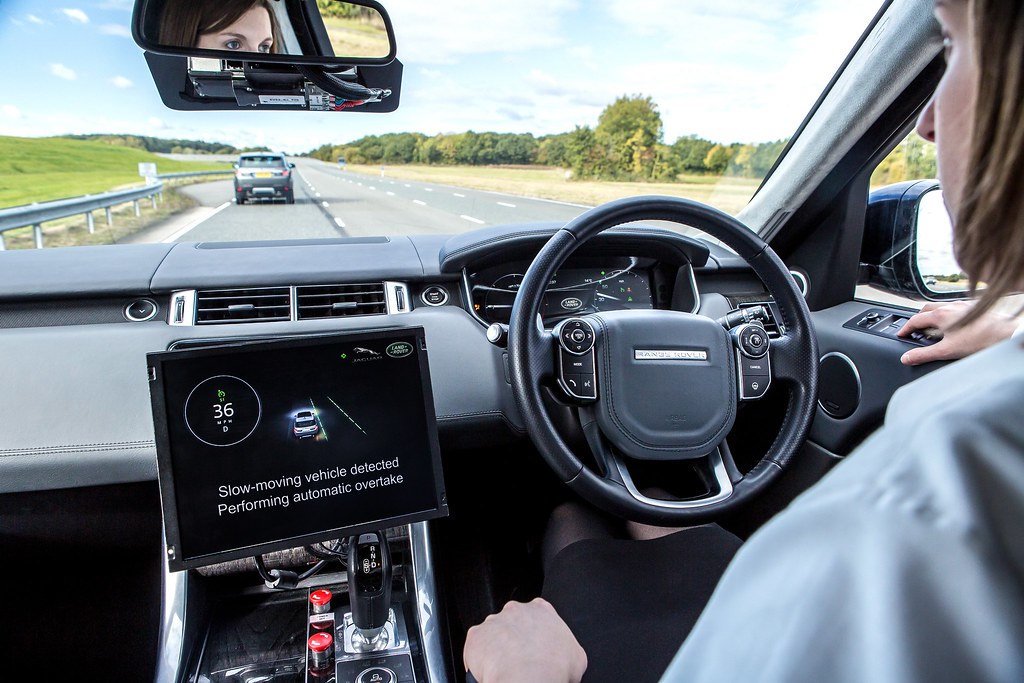 The Society of Automotive Engineers (SAE) recognises six levels of automation: No autonomy whatsoever, plus five increasing levels of technology.
The most advanced cars currently offer up to level three – where the car can monitor the environment, and perform significant driving tasks, but human override is still required. Level 4 cars currently require geofencing (where vehicles can only operate in predetermined areas), and level 5 does not currently exist outside of controlled testing conditions.
With legislators needing to keep ahead of the technology though, we're starting to see a relaxation of certain rules – such as being able to watch television – along with a clarification of others, such as a recent announcement that insurance companies will be held legally accountable – rather than a driver or a car manufacturer – in road safety incidents involving autonomous vehicles.
As Andrew English has detailed in this Opinion piece about driverless vehicle development, the challenge will be for a safe handover from vehicle to driver. The process currently takes around 10 seconds, according to experts. In the past, Ford's product development chief admitted that engineers using driverless vehicles "struggled to maintain situational awareness" – corporate speak, some say, for 'they fell asleep'.
And in 2018, the back-up driver of an Uber self-driving development car failed to prevent a collision between the vehicle, a Volvo XC90, and a cyclist, Elaine Herzberg. Prosecutors would go on to charge the back-up safety driver with negligent homicide, saying she had been streaming The Voice at the time of the accident.
Development and production of self-driving vehicles is expected to contribute a not-insignificant £41.7 billion to the UK economy by 2035, as well as around 38,000 new jobs, according to DfT figures.
Until that transition however, the driver is still in control (nominally, if not always in reality), and whether transitional automation makes a significant contribution to road safety remains to be seen. Better, some would say, to keep your hands on the wheel and your eyes on the road – whether the car promises to drive for you or not.
Read more
Asleep at the wheel: Who is in charge of a driverless car?
Porsche doubles down on e-fuels with £57 million investment
Do androids dream of early retirement? Honda ends Asimo development