Just one month after racing to be ready for the Geneva Motor Show, the first Jaguar E-Type took to the track.
Jaguar's Chief Designer Claude Bailey came up with Project ZP—a race specification for the E-Type—even as the cars were still on display in Switzerland. Seven ZP E-Types were assembled with modified engine blocks and cylinder heads, along with close ratio gearboxes, and, in the hands of Graham Hill, an Indigo Blue coupe with the registration "ECD400" won on its very first outing at the Oulton Park Trophy for GT cars on April 15, 1961. Behind Hill in third place was Roy Salvadori, driving a Pearl Grey "BUY 1" car, and within weeks Salvadori was standing on the top step of the podium himself, with a victory at Crystal Palace. These original ZP would record 24 podiums between 1961 and 1964.
How much is your car to insure? Find out in four easy steps.
Get a quote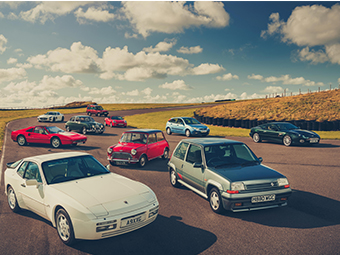 Fast forward to today and Jaguar Classic is celebrating the E-Type's early race success with the launch of a resto-mod ZP Collection. Targeted at collectors the ZP cars will be sold in seven pairs, with one Oulton Blue drophead coupe, inspired by Hill's car, and one Crystal Grey fixed-head coupe that echoes Salvadori's steed.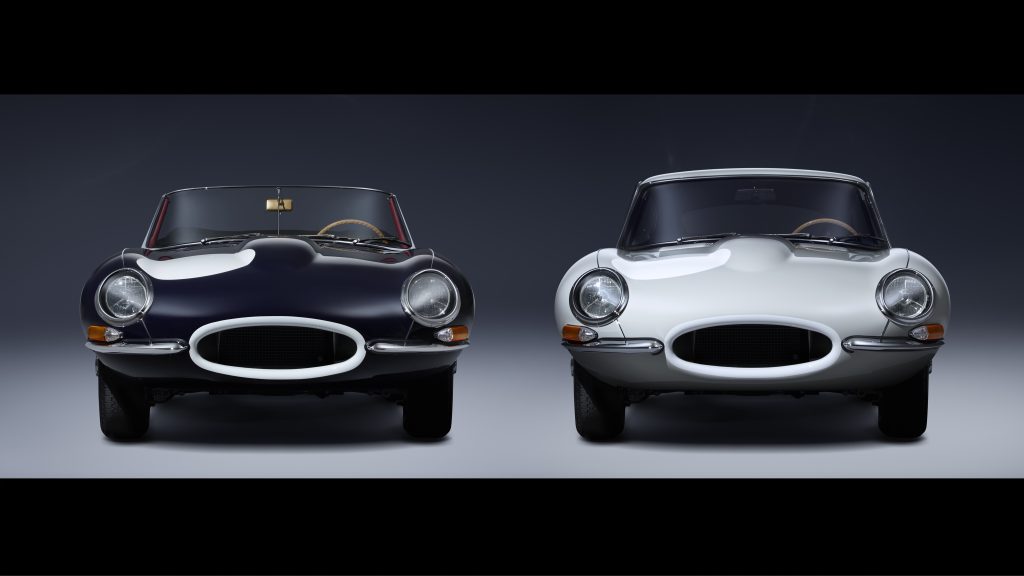 Each car will be a ground-up rebuild of an existing E-Type, with more than 2,000 hours spent on its restoration and modification. Every ZP comes with white roundels on its doors, with a matching "lipstick" treatment around the front air intake. Chrome bumpers, wire wheels with knock-off centre spinners, a bonnet with welded louvres that's held in place with leather straps and external locks add to the race-ready appearance. Inside, the cars are re-trimmed in Bridge of Weir leather and period-correct Hardura fabric. The centre console features an engraving by artist Johnny "King Nerd" Dowell, while a Jaguar Classic Infotainment system upgrades the in-car entertainment.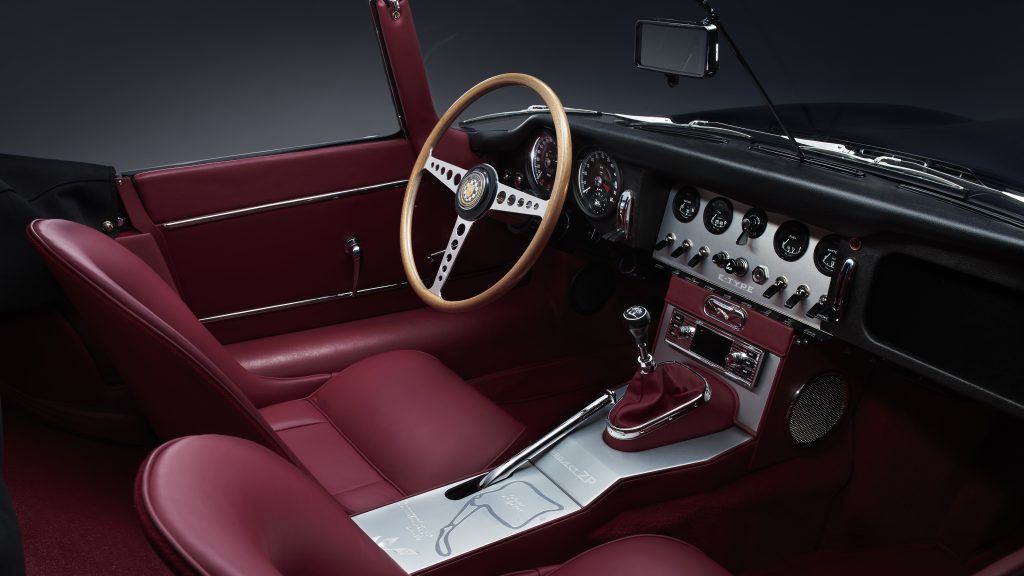 Not that you'd want to hear anything but the growl of the big cat's 3.8-liter straight-six. Fitted with electronic ignition and an electric fan for reliability the engine vents through a polished stainless steel exhaust. Its 266 bhp drives the rear wheels via a custom five-speed manual transmission with helical-cut gears.
As a finishing touch each car will be sold with a matching period-style crash helmet that replicates the head gear worn by Hill and Salvadori.
Prices haven't been revealed but if this collection follows previous Jaguar Classic form, they're already sold out. Later in 2023 you might get a chance to get in on Project ZP action, however, as Jaguar plans to follow up with a run of matching F-Types.