We've long passed the point where old Lancia Delta Integrale Group A machines are affordable, and if you've seen the prices of road-going Evo IIs and even your regular 8v and 16v Integrales, most of us have missed the boat on those too.
But if you really want an Integrale to call your own, there's always the scale model option, and Italian model company Italeri has launched a satisfyingly accurate kit to make that dream come true.
The new 1/12-scale plastic model kit gives you the option to build up a Martini-liveried model of the Integrale 16v in full WRC specification.
It's an officially licensed kit and produced from brand new moulds, so it should be among the most accurate on the market, right down to a bonnet that opens (showing off that famous turbocharged version of the Aurelio Lampredi-designed Fiat twin-cam), and a detailed interior through the opening doors.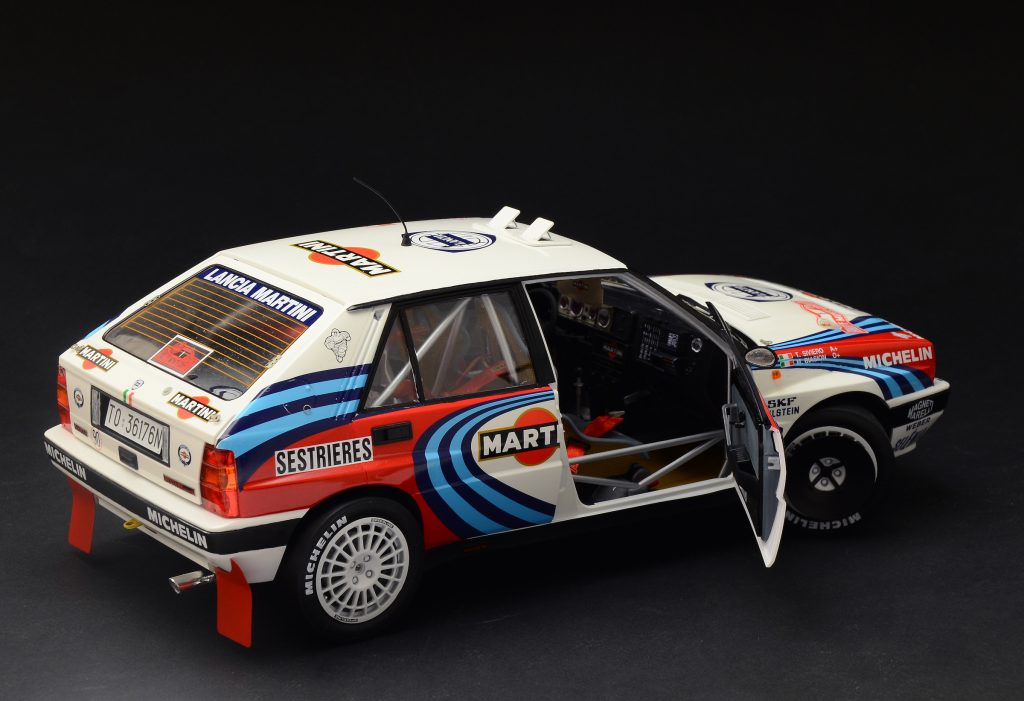 The suspension and steering also work, which is a step above many plastic model kits and closer to the kind of details you'd expect to find in a larger diecast model.
Italeri promises that its kit should be detailed enough to satisfy more experienced modellers but also not beyond the scope of greener hobbyists. And it should be a great deal easier than working on a full-scale Integrale.
At £299.99 it's moderately pricey (for less than half that you can pick up a 1/10 scale Tamiya RC version capable of terrorising local pets and taking strips out of your living room furniture) but the detail means it should look great as a centrepiece to a model collection.
If you finish it, anyway, but then few would complain about having a half-finished Integrale occupying their garage either…
Read more
Hard Craft: Jim Tanner, cyclekart maker
This Moss Mercedes model is a £13,500 masterpiece
Meet the car detailer who cleaned and prepared 7000 die-cast models in one go