Not since the renowned Italian engineer worked with the illustrious designer on the ISO Grifo – a sports car favoured by the likes of Mike Hailwood – have the names Bizzarrini and Giugiaro been linked, but now a reborn Bizzarrini brand has brought them together again after a 60-year gap.
The result is the Giotto, a new supercar named after Giotto Bizzarrini. Famed for building the legendary Lamborghini V12 it's no surprise that Giotto's namesake will feature 12 cylinders mounted amidships. And while technical details are yet to revealed – beyond the fact that the engine will be mated to an eight-speed dual-clutch transmission and the car's engineering will be done under the watchful eye of Chris Porritt who led engineering division and Aston Martin, Tesla and Rimac – it wouldn't be presumptuous to imagine that those 12 cylinders will have a Lamborghini association.
How much is your car to insure? Find out in four easy steps.
Get a quote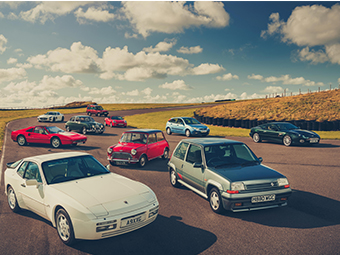 "Bizzarrini is a brand built on genius and passion, established by a polymath with world-class talents as a designer, engineer and test driver," says Porritt. "We now very deliberately and authentically recreate Giotto's vision, choosing not to chase acceleration times or lap records, but to develop a car that appeals to those experienced drivers seeking purity, authenticity and rarity. This is vocal and emotive, it's mechanical and it's tactile."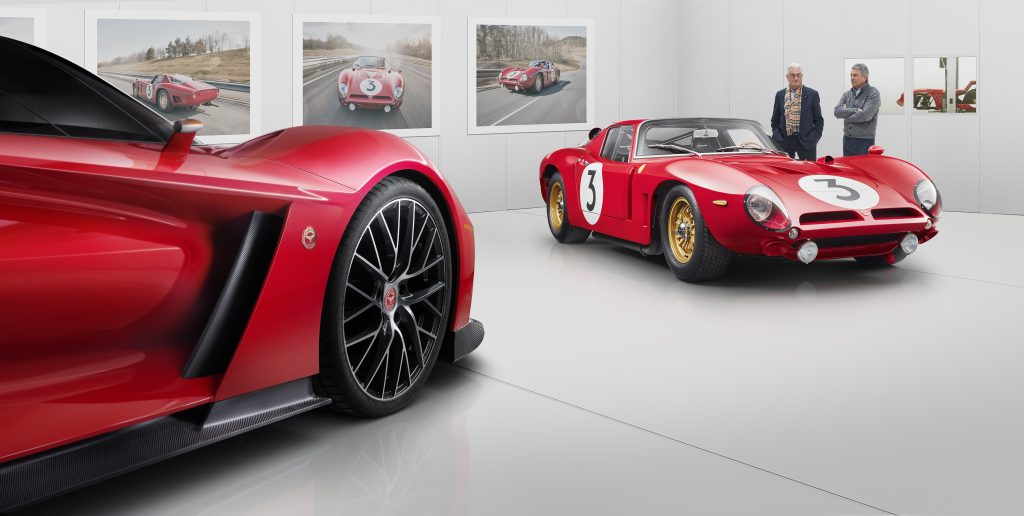 Porritt's appointment may not surprise Aston Martin followers. Pegasus Brands, which sells luxury cars and revived Bizzarrini in 2020, has brought in Aston's former CEO De Ulrich Bez as chairman of relaunched marque. Porritt and Bez worked closely together at Aston, even racing its cars together in the Nürburgring 24 hour race.
The Giotto's styling is the work of Giorgetto and Fabrizio Giugiaro with a wraparound glasshouse, teardrop rear and an ultra-low stance. The LED headlamps are almost impossibly slim, with the car's front dominated instead by its bulging wheelarches and massive front splitter. While it looks every inch the modern supercar there are throwbacks to the Bizzarrini 5300GT in the way the centre-mounted badge is framed, for example.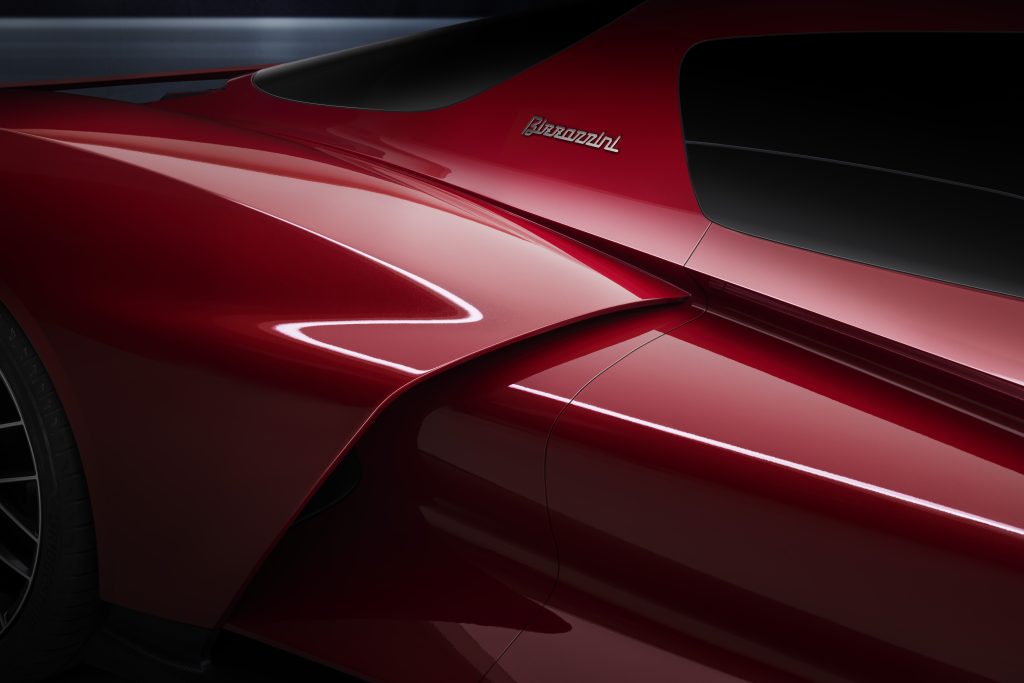 "To have the opportunity to design an entirely new car from Bizzarrini is a privilege," said Giugiaro Senior, Giorgetto.  "Our two names are united in nearly six decades of history and a series of now iconic designs. With the Giotto, we honour the past but we focus wholly on the future. Designed for purpose, and incorporating active aerodynamic technologies, we have created something that is both recognisably Bizzarrini and totally relevant for an entirely new era."
Further details of the Giotto will be revealed during 2023, with development testing scheduled for 2024. In the meantime the firm is building 24 examples of its $2 million 5300 GT Corsa Revival.
Check out the Hagerty Media homepage for daily news, features, interviews and buying guides, or better still, bookmark it.