In the retelling of the story of the Jaguar E-type, much is often written about the beauty and speed of the ground-breaking machine, not to mention the value for money it brought to drivers in 1961. For Sir William Lyons, however, as comforting as such accolades were, that was not enough. He needed Jaguar's new sports car to not just sell, but sell in significant numbers.
There was one practical shortcoming holding it back from greater appeal – no back seats. Reviewers at the time, notably Denis Jenkinson of Motor Sport magazine fame, complained that when living with an E-type, they'd have to squeeze two people onto the passenger seat, 'in order that someone's wife or girl friend isn't left behind'.
So Lyons set his team to work, and at the 1966 Geneva motor show, the new E-type 2+2 was unveiled to the public. It would find instant appeal with drivers who craved the drama of Britain's fabulous sports car but needed a tad more practicality to justify placing a deposit. All of a sudden, collecting your children from boarding school and piling in luggage became something you could add to the E-type's repertoire, and sales – which were already impressive – powered on. The 2+2 became the best-selling version to roll off the production line, at the Brown's Lane factory, in Coventry.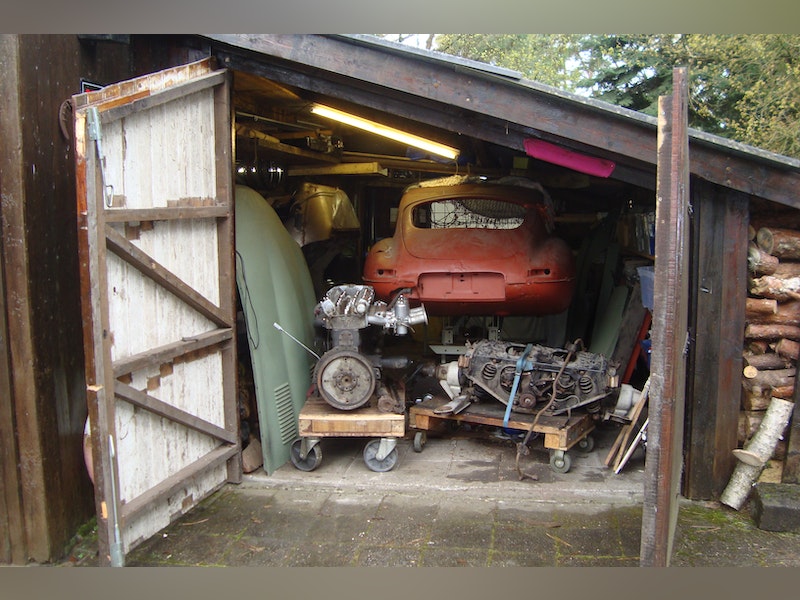 Which makes this barn-find quite significant. A 1965 model, the Series 1, 2+2 Fixed Head Coupe is said to have been built on 19 October that year, and was the very first left-hand drive example that Jaguar built.
It would go on to have its moment in the spotlight, being demonstrated to the motoring media and international press, with Sir William Lyons showing it in North America, before the car was sold to its first owner, an author living in the USA.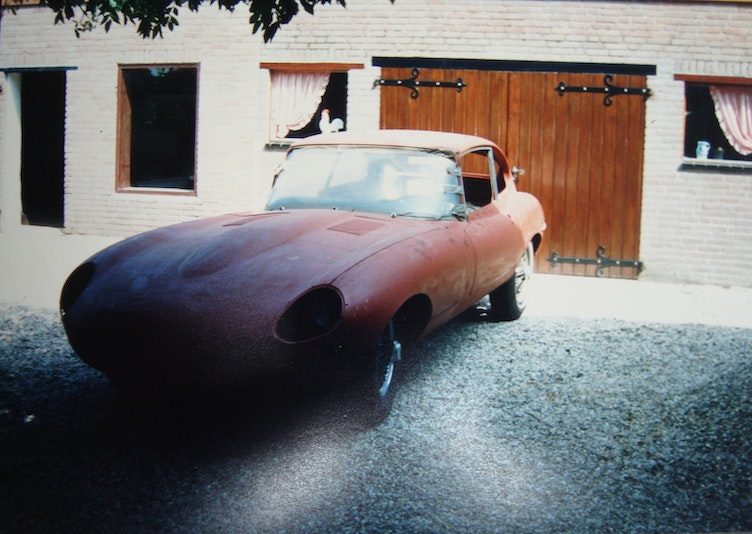 Doubtless its 4.2-litre straight-six (which replaced the original 3.8 in 1964) was greatly enjoyed by all who rode aboard the 2+2. Also appreciated would have been the cabin. Jaguar's engineers added nine inches to the chassis, the windscreen and roof were raised by two inches, and a pair of modest back seats was integrated into the cabin. What it lost in aesthetic purity it more than made up for in broader appeal to more motorists.
Another appealing feature that came with the 2+2 was the option of an automatic gearbox, something that opened the sports car up to a new audience and found favour with many drivers in the US. The three-speed unit is fitted to this barn-find car.
It would go on to change ownership, and in 1989 it was sold by a classic car dealer in Florida to a buyer in the Netherlands, where it was set aside in a barn as a restoration project. It was only when research was carried out into the car's history, and the chassis, engine and gearbox numbers were checked with the Jaguar Heritage Trust, that the true significance of the car was understood.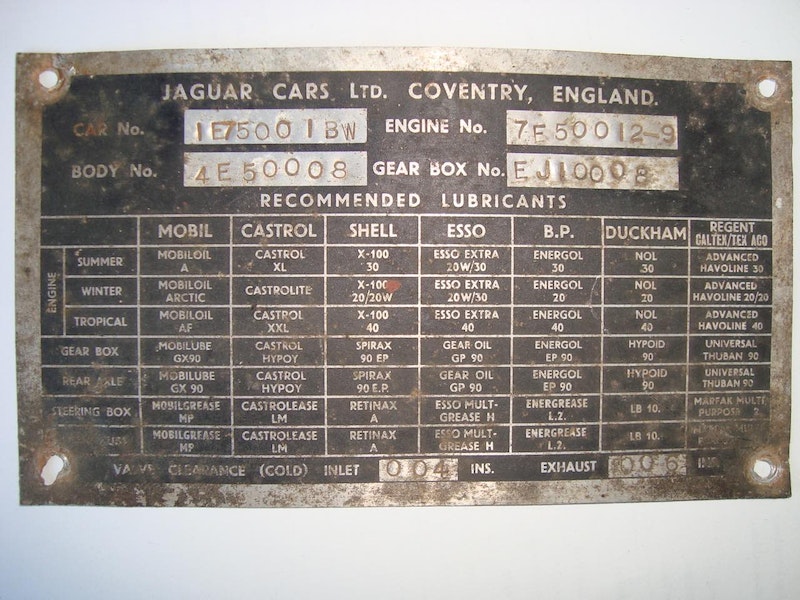 Originally painted in a cream colour and fitted with black leather, it is now for sale as an ongoing restoration project that comes with an interesting history that would make the car a talking point at any car show. The mileage is said to be 100,000, and it now resides in Eindhoven, near the border with Belgium.
While the advert suggests all original parts are included, from what we can see of the car's condition and unassembled state, it would probably be safe to assume that an entire – and costly – restoration will need to be undertaken. It is advertised at a price of €40,000 (£34,700 at current exchange rates). The Hagerty Price Guide lists a 1965 E-type 2+2 Coupe as having an average value of £53,250 – although that can't account for the provenance this project brings with it.
As the first left-hand drive example of the model that powered the E-type into a commercial lead, it's a small but significant part of the great car's story.
Read more
Is the Jaguar E-Type the most overhyped car Britain built?
Why values of the Jaguar E-Type in America are leaving the UK standing
"We never thought you'd make it!" Remembering Norman Dewis' overnight race against the clock