Aston Martin has already claimed that the DB12 is in a class of its own as the world's first 'super tourer' and soon you'll be able to enjoy the exciting new pastime of super touring with the wind in your hair at up to 202 mph, thanks to the introduction of a Volante version.
Powered by a 671bhp, twin-turbo, four-litre V-8 sourced from Mercedes-AMG the DB12 massively outguns the 585bhp SL, although you can also expect it cost considerably more for those extra horses.
How much is your car to insure? Find out in four easy steps.
Get a quote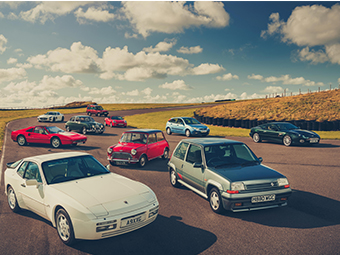 Removing the roof clearly compromises the rigidity so Aston's engineers have done their best to beef up the chassis. Rear suspension upper and lateral mounts are stiffer and an engine cross-brace is installed to boost the car's torsional stiffness by five percent. The front axles is stiffened by 140 per cent and a non-isolated steering column are claimed to improve steering feel.
Although plenty of metal and glass has gone in the conversion, the Volante is actually 111kg heavier than the coupe thanks to the extra bracing. Straight line speed is barely impacted, though, with 0-62 mph taking 3.7 seconds compared to the coupe's 3.6.
The drop top is 'K-fold' design similar to the the DB11's but now with eight layers of fabric to keep the elements at bay. It can open in 14 seconds and close in 16 seconds while driving at up to 31 mph. When stowed it sits neatly below a sleek tonneau complete with twin aerodynamic fairings.
"For many of our customers, roof down driving is the greatest pleasure," says Aston Martin Chief Executive Officer, Amedeo Felisa. "Aston Martin Volantes have captured that emotion and expressed it in unique style for more than six decades. With the new DB12 Volante we have changed the rules, creating a car that intensifies those feelings by preserving all the purity and exceptional sporting capabilities of the DB12 Coupe. A rare and true sporting convertible in every respect, this is a car to challenge preconceptions and find a new generation of Volante customer."
The first deliveries will begin before the end of 2023.