Hans Werner Aufrecht who started hot Merc maker AMG with Erhard Melcher in 1967 is developing a restomod Benz the like of which the world has never seen.
It's based on the glorious 190E 2.5-16 Evolution II homologation special which made its debut in 1990 and led Mercedes to countless victories in the German Touring Car Championship (DTM). However, instead of its 2.5-litre, 235 bhp four-cylinder engine the HWA Evo will pack a bi-turbo V6 and 450 horsepower.
How much is your car to insure? Find out in four easy steps.
Get a quote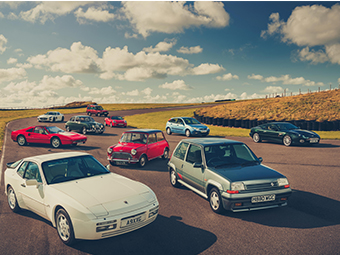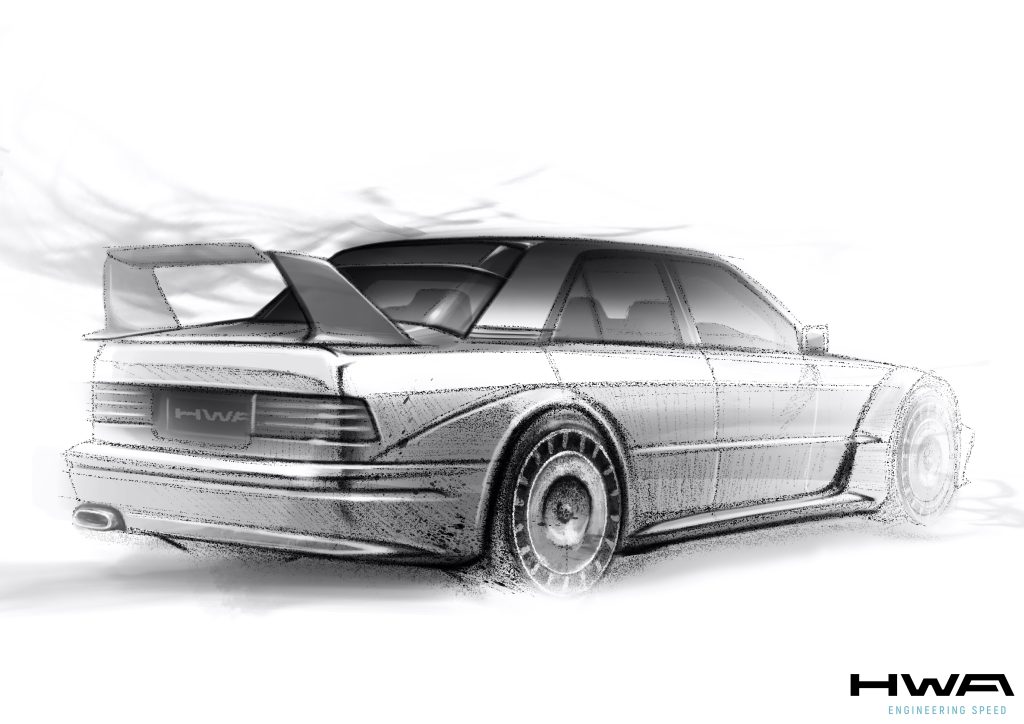 With dry sump lubrication and a new ECU that enables it to meet EURO6 emissions standards the near-race spec, intercooled engine will send power to the rear wheels through a carbon fibre driveshaft and a six-speed manual transmission. Taking a 201-series donor car and stripping it right back HWA optimises its torsional stiffness and incorporates an FIA-standard roll-cage. Double wishbone suspension is to be fitted with adjustable high-performance dampers, while driver aids such as ABS braking and ESP are also installed.
In its heyday the advanced aerodynamic add-ons to the classic 190E three-box design were developed by Rüdiger Faul at Mercedes, with the aid of a professor at the the Stuttgart University of Technology. The EVO II boasted wild wheelarch flares, a massive rear wing and an adjustable front spoiler. HWA's take, designed by Edgar Chu, who previously worked on the AMG GT3, looks to be even more extreme, and its bodywork will be mostly carbon fibre. That will keep the car's weight down to just 1,350 kg and the mass will be split 50:50 front-to-rear for ideal weight distribution.
Inside, HWA promises a completely customisable cabin that mixes its original 1990s' look with modern features such as Bluetooth connectivity. Seating will be courtesy of Recaro.
HWA was founded by Aufrecht after selling AMG in 1998 and has provided behind-the-scenes engineering support for projects such as the Pagani Huayra R, De Tomaso P72 plus numerous Mercedes-AMG race cars. The Evo will be the first to actually wear the company's name.
Only 100 examples are to built priced from €714,000 (£624,000) plus taxes and the first deliveries are expected in 2025.