Aston Martin has announced a new supply agreement with the Lucid Group to "help propel Aston Martin's high-performance electrification strategy and its long-term growth."
Under the arrangement Lucid's current and future battery and powertrain technology will underpin a completely new battery electric vehicle platform that will be developed in-house at Aston Martin. The sports car maker is set to invest more than £2 billion into its move from internal combustion to electricity.
How much is your car to insure? Find out in four easy steps.
Get a quote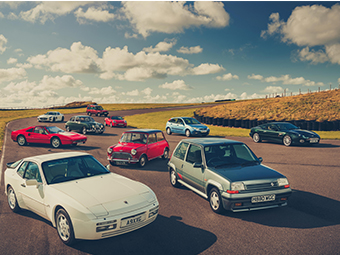 "The supply agreement with Lucid is a game changer for the future EV-led growth of Aston Martin," says Executive Chairman Lawrence Stroll. "Based on our strategy and requirements, we selected Lucid, gaining access to the industry's highest performance and most innovative technologies for our future BEV products."
The new deal doesn't replace Aston's arrangement with Mercedes-Benz, as the German firm will continue to give Aston access to its powertrains and electronic systems, while a long-term partnership with China's Geely also allows the British brand to use the technology seen in Polestar, Volvo and other Geely products. Essentially Aston Martin now seems able to cherry pick from the world's leaders in electrification, and also employ the planet-sized brains of the engineers at its Formula 1 team to put its electric vehicles on pole position.
The company has declared the its first BEV will launch in 2025 and that its future range includes hypercars, sports cars, GTs and SUVs. Aston Martin promises "exceptional battery efficiency" and "not just preserving the driving experience, but elevating it to a new level of intensity and enjoyment."
Twin motors with infinitely-tuneable four-wheel torque vectoring, active aerodynamics and F1-style drag reduction, brake-by-wire, and Pirelli P Zero R Cyber Tyres are among the tools that will deliver on this promise, says Aston.