Ex-works race and rally MGs aren't exactly ten-a-penny these days, and those with proven provenance won't leave you much change from six figures.
Look beyond Abingdon's sports car range, however, and you'll find that motorsport outings didn't end with the MGB. British Leyland's (and Austin-Rover Group's) octagonally-badged Metro and Maestro range had championships of their own throughout the Eighties. Survivors abound, and it's a car from that latter series that's for sale, in East Sussex.
How much is your car to insure? Find out in four easy steps.
Get a quote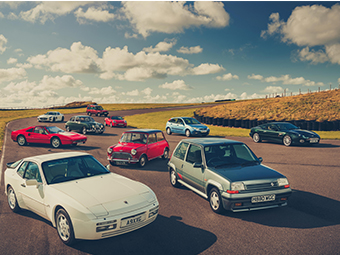 Listed on eBay, the car in question, a 1985 MG Maestro EFi, was race prepared by the well-respected MG Owners' Club workshop. It was driven to victory in the 1987 round of the Mobil 1 MG Maestro Challenge by late racer and journalist, Tony Dron, winning nine of the eleven events contested that year. The car never raced with anyone else; Dron, an accomplished Formula 3 and touring car driver, was rarely off the podium.
You can see the car and Dron in action in this VHS-transferred footage from Donington Park, compiled by fellow Challenge competitor, Pablo Raybould. A former Austin-Rover apprentice, Raybould, now an author, has gathered footage from the five seasons of the MG Maestro Challenge, and owns another Challenge car pedalled in period by ARG works rallyist, Tony Pond.
The Mobil 1 MG Maestro Challenge was a multi-discipline race – think of it as a triathlon for cars and you won't be far off. It was a series which borrowed much from the Tour of Britain races of the Seventies: a grid of cars, stickered, tuned and roll-caged to the same standard, were campaigned across tracks, rally stages, hill climbs and autotests to find the country's most capable driver from a slew of privateers with competition licences.
Using a fleet of 2.0-litre, Lucas fuel-injected MG Maestro EFis as their basis, Challenge cars were sent out fitted with Austin-Rover Motorsport's Group N competition package. As per the rules, engines were left standard, but the suspension was uprated, race seats and harnesses replaced the originals, and a roll cage was fitted.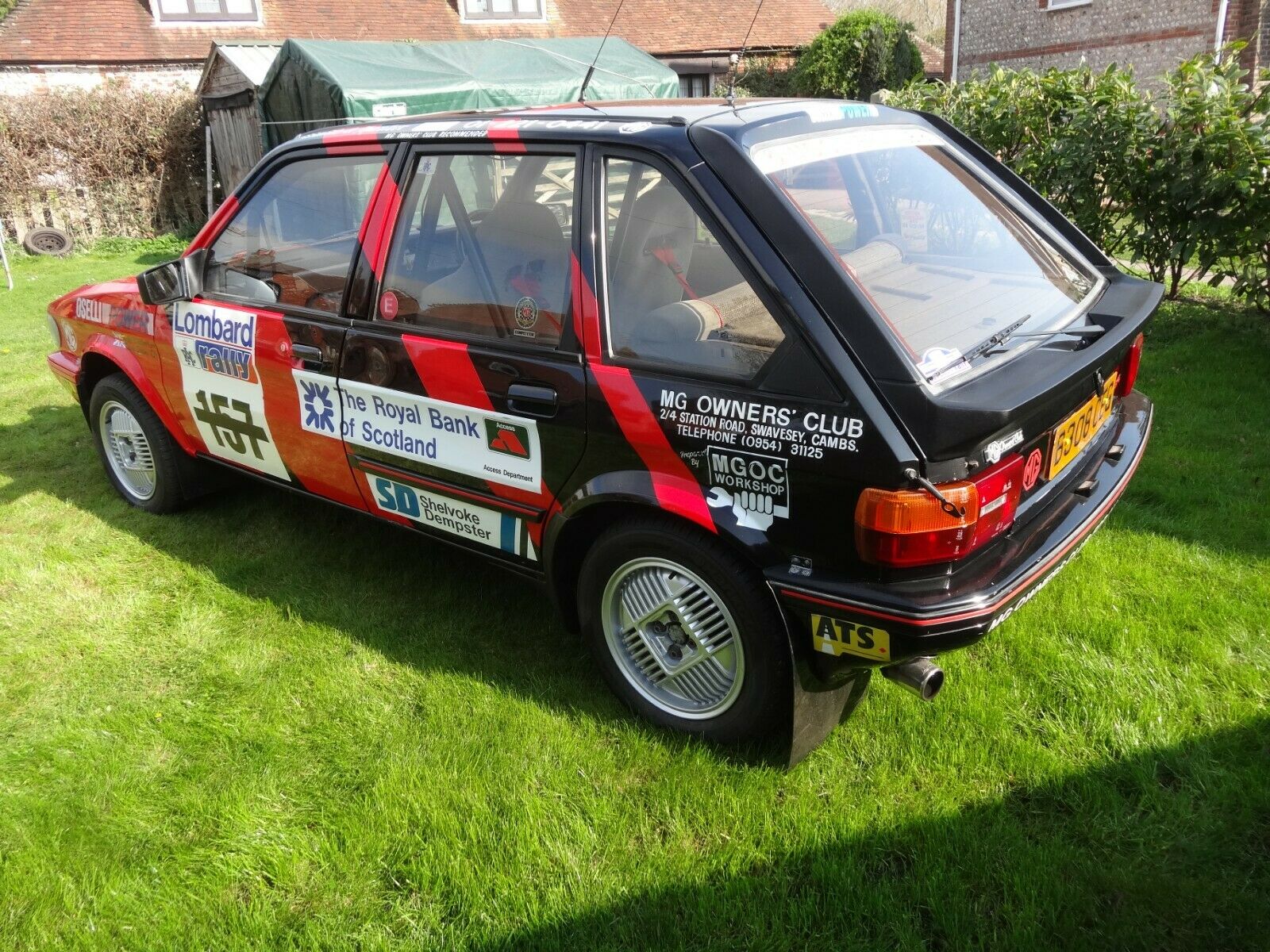 Seasoned drivers like Tony Dron took part too: with the MGOC's secretary, Mike Beales, in the co-driver's seat, the car offered did the full 1987 season with Dron, who also entered the 1987/88 Lombard RAC Rally behind its wheel – the last event the car took part in. MG Maestro Challenge alumnus also included Damon Hill, Jeff Allam, and the late Barrie 'Whizzo' Williams.
It still wears those race numbers in 2022; the vendor, who has a folder of competition history records, pace notes and homologation paperwork for the Maestro, states that it also took class wins in the 1987 and 1988 Cork 20 before its retirement.
Having survived the tracks and rally stages unscathed, it was recommissioned in 2019 for a reunion with Dron and Beales as well as appearing at that year's Classic Motor Show with the MG Car Club.
The Maestro is for sale at £16,950; its competition equipment remains intact, including its Halda tripmeter, roll cage, harnesses, and bucket seats.
Read more
The One That Got Away: Philip Porter's MG Midget
Limited Edition, limited miles: 77-mile MGB LE goes to auction
Join The Club: MG Owners' Club