Said to be the "first powered two-wheeler to enter series production," according to Bonhams, the 1894 Hildebrand & Wolfmüller "is the earliest machine to which the name 'motorcycle' (motorrad in German) was ever applied." Now, 129 years since its first ride, it's gone to a new home after a buyer paid €195,500 – £174,000 to become the new custodian.
The term "motorcycle" easily describes the path through which innovative engineers in the 1800s reached this transportation milestone: it's a simple combination of motor and bicycle. Pioneers first began by experimenting with steam engines on bicycles. Petrol-powered contraptions soon followed, with the likes of the Hildebrand brothers and Alois Wolfmüller leading the way. In addition to identifying the ideal power source, work was put into creating a dedicated, durable frame that took the concept beyond mere motorised bicycles. On January 20th, 1894, the Hildebrand brothers received their patent for what would be the first motorcycle offered to the public.
How much is your car to insure? Find out in four easy steps.
Get a quote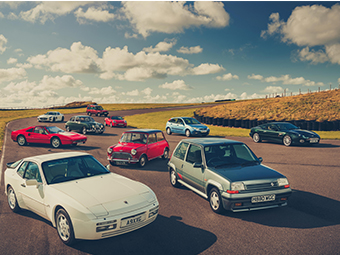 Remarkably, the Hildebrand & Wolfmüller machine is said to be in largely untouched condition. Bonhams added that production numbers are cited to be anywhere from 800 to 2000, making the chances extremely low for any to have survived for 129 years – let alone in the shape this one's in. This is a motorcycle that will only ever be on display as it is unusable today as it is extremely rudimentary [in the UK it's best saved for organised veteran bike events including the Pioneer Run – Ed], so the buyer will likely be a museum, large collection, or even an art enthusiast rather than a motorcycle enthusiast. The difference, and functionality, between an earliest-of-the-early 1894 motorcycle and a 1910s-era motorcycle is huge, so the value here is in its historical significance and rarity.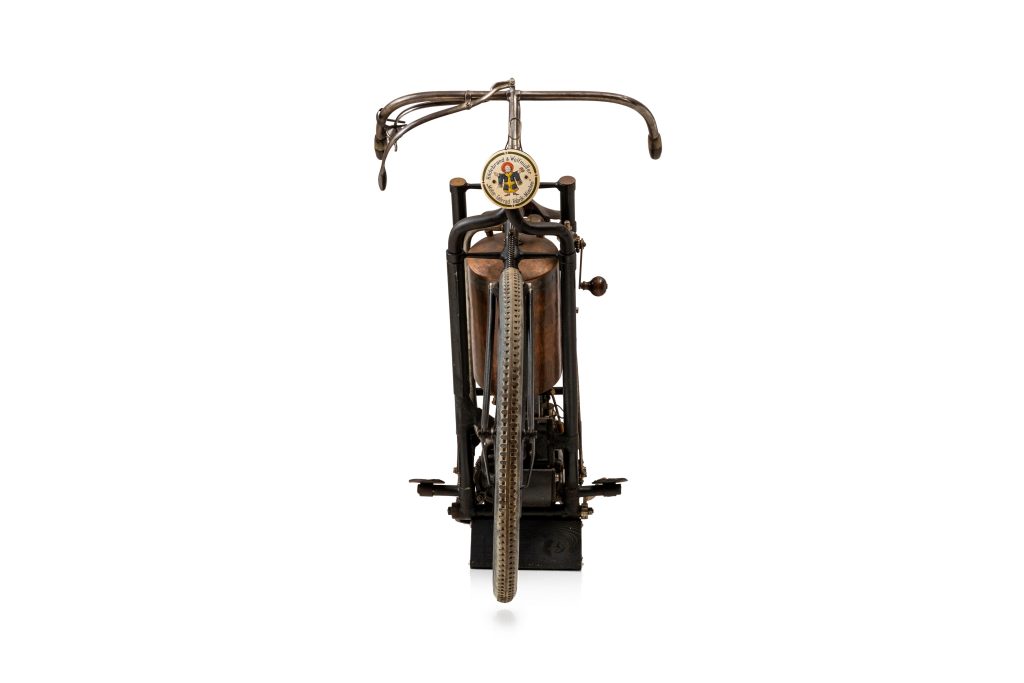 What's the market for these motorcycles? As surprising as it might be, a number have survived and Bonhams itself appears to be the king of auctioning them. Save for one replica sold by Mecum, Bonahms has been the auction house for all original and replica Hildebrand & Wolfmüllers.
Bonhams offered one of 15 very well-built replicas by Mike Kron in Germany at its 2008 Stafford sale. The bike failed to sell but had an estimate of £48,000–£52,000. A month later, Bonhams sold another of the same replicas at their San Francisco auction for $58,500. Another one of those same replicas then sold at Bonhams 2010 Stafford sale for £29,900. And again, a replica example sold at Mecum's 2019 Las vegas Motorcycle Auction for $99,000.
The market is thinner when searching for original examples – this Bonhams lot will be the first to come up for auction since 2011. At the 2010 Bonhams Stafford sale, an example in very rough but original condition sold for £86,200, or $131,800 at the time. Less than a year later, Bonhams sold an 1894/1895 example for $161,000 at the Las Vegas Motorcycle Auction. It seems the replicas in 2008 and 2010 brought out these few original examples in 2010 and 2011. Since then the market has been quiet.
What would you do if you owned the oldest motorcycle in existence? Would you don your period-correct goggles,leather gauntlets and silk scarf, or clear out some extra-clean space in the garage to showcase your new bit of history?
Via Hagerty US
Check out the Hagerty Media homepage for daily news, features, interviews and buying guides, or better still, bookmark it.