The familiar blue and yellow can of WD-40 lubricant has become as much of a toolbox essential as a screwdriver or spanner. The sweet-smelling spray was first developed by scientists to stop rockets from going rusty, but it is now the first thing car and DIY enthusiasts reach for whenever something is stuck, squeaky, damp or covered in grime.
Its name was chosen to stand for Water Displacement, and the 40 references the fact that the formula was reputedly perfected at the 40th attempt, by its inventor, Norm Larson.
How much is your car to insure? Find out in four easy steps.
Get a quote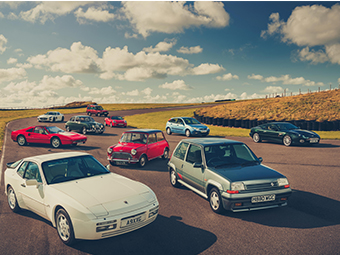 However, it has been around since 1958; surely someone has come up with a better multi-purpose lubricant by now? To find out, we pitted WD-40 against three of its rivals – AC-90, Bilt-Hamber Ferrosol and GT85 – in a series of tests. Is the original still the best? Or would your money be better spent elsewhere. It's time to bust some rust and find out.
What we tested
As we rely on WD-40 for so many different tasks, we set a long list of tests to see which is the best all-rounder for frequent motor maintenance jobs.
First, we looked at rustproofing. To see how well our sample fluids can protect against the dreaded corrosion, we took unpainted sections of 1mm thick mild steel, as used in the body panels of most cars. We sprayed both sides generously with the oils and then left them out in the elements. To speed the process along and represent winter road conditions, we sprayed them once a day with salty water.
As well as preventing rust, a good water repellent and lubricant should be able to help undo fastenings which have already rotted, helping to release rusted bolts and free mechanisms. So we pre-corroded identical sets of nuts and bolts to see how quickly the fluids would soak through and release the threads.
In addition to such mechanical jobs, these types of fluid are also meant to be good at cleaning oils, glues and tar spots from paint. To try this, we splattered a painted surface with roofing adhesive and observed how easily it was dissolved after an application of each product.
It's not just dirt that the fluids can get rid of. They have long been used to dispel moisture from electric parts and ignition systems, helping to get cars started on rainy days. We tested this using a damp meter on a wet sheet of glass.
Finally, we needed to try the actual lubrication properties. Without a full laboratory at our disposal, we used a bearingless wheel which simply spins on a metal axle. We degreased the parts thoroughly between tests and then sprayed the surfaces with each of the samples. The wheel was then spun using an electric motor and the revolutions counted before it finally stopped.
Is WD-40 the best lubricant for DIY? The results might surprise you.
Winner: Bilt-Hamber Ferrosol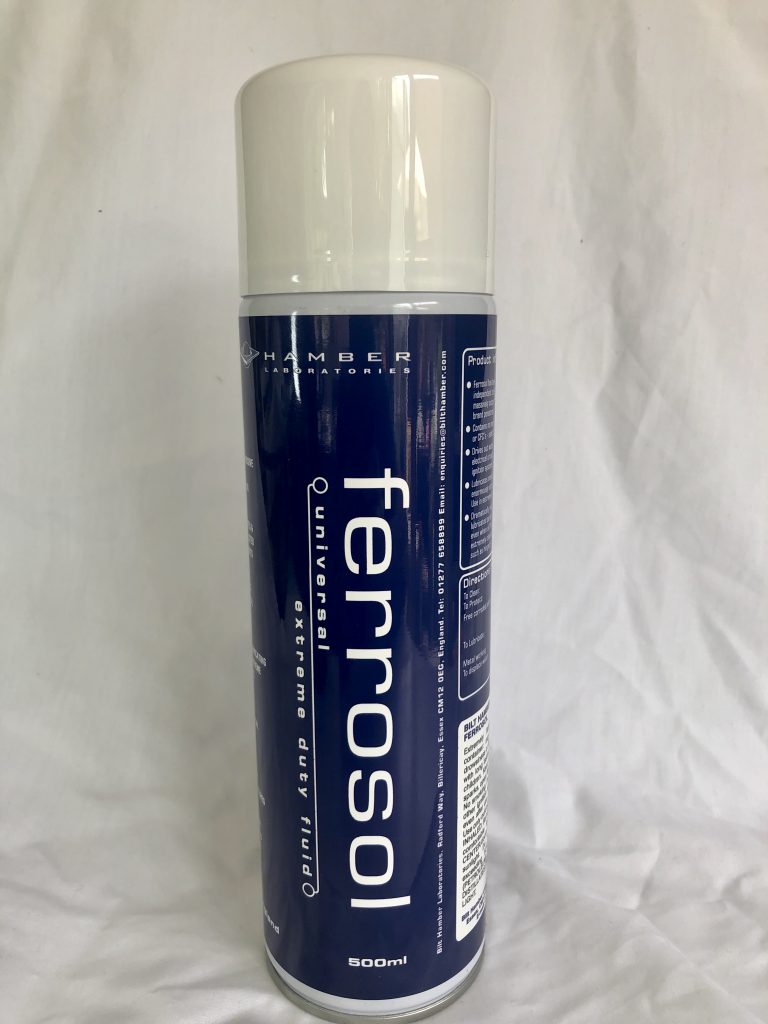 Score: 9/10
Price: £7.95
Cost per 50ml: 80p
Available from: www.bilthamber.com
Bilt-Hamber products are a bit of an open secret among people who like to tinker with cars. Its range of lotions and potions might not have flash packaging but they are almost universally excellent quality.
Ferrosol is just such a product. Inside the bland-looking can is a fluid which blitzed all but one of our tests. The only stage it didn't win was penetrating our rusty nut thread, when it took marginally longer to seep through.
But the biggest difference compared to rivals was Ferrosol's ability to ward off corrosion – it was the only fluid which kept our steel rust free for longer than a week. Even after a month of being showered in salty water there was only minor surface corrosion on the steel, while all of the other samples had all given up and looked indistinguishably rusty.
The flies in this oily ointment are the Ferrosol's old-fashioned nozzle with an easy-to-lose tube, and the price.
Value choice: AC-90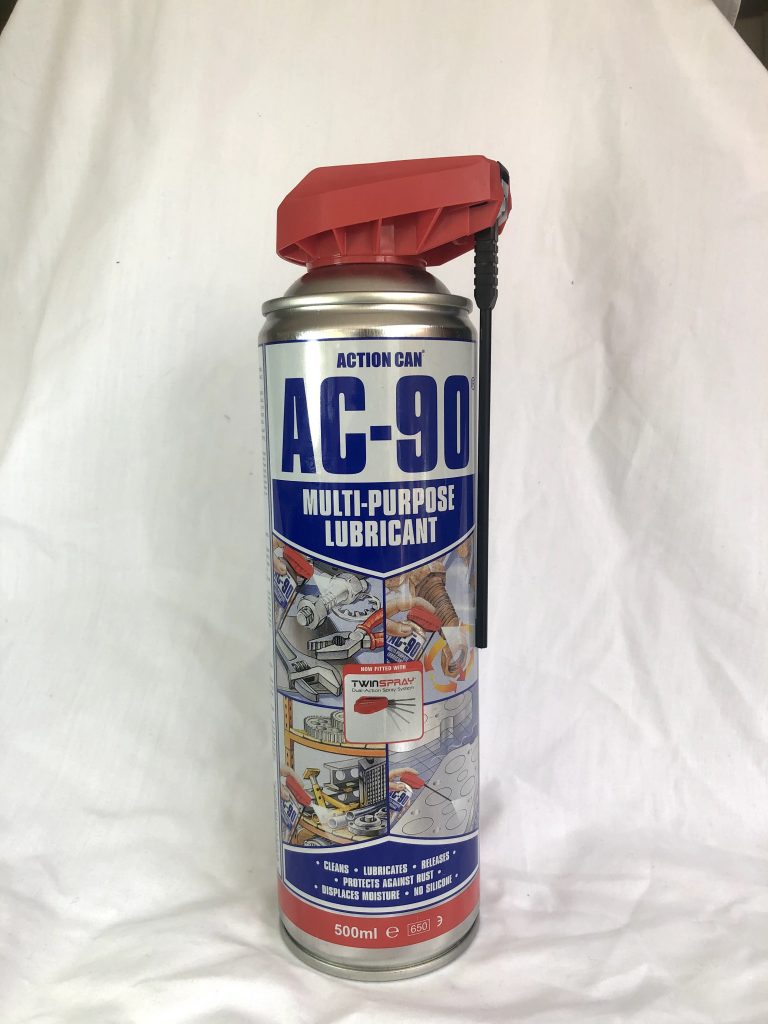 Score: 8/10
Price: £2.99
Cost per 50ml: 30p
Available from: www.toolstation.com
We are all used to 'own-brand' products from supermarkets which look and sound like more familiar brands. They are always much cheaper, but sometimes the quality isn't quite as good. There are no such worries with the 'Action Can' AC-90 which is available from Toolstation and a few other outlets online. It matched WD-40's performance in almost all of our tests and actually did slightly better in a couple – the spinning wheel lubrication and water displacement trials. It even had a similar dual-pattern nozzle to give a wider spray or more directed tube squirt.
Our only criticism is that the AC-90 didn't do quite as good a job protecting against corrosion, with spots of rust appearing on our sample steel after just a few days. But you can't argue with the price. At less than £3 for a big 500ml can, it is worth stocking up so you can have one under the sink, one in the shed and another in the garage.
The original: WD-40
Score: 7/10
Price: £5.39
Cost per 50ml: 45p
Available from: www.screwfix.com
WD-40 has legendary status and to criticise it almost seems like sacrilege for a car enthusiast. For decades it's always readily to hand when doing any sort of car maintenance, helping to banish squeaks, unlock blocks and crack rusty nuts.
It is still a great all-rounder, with an ability to do a huge number of tasks in the home and garage. And while the formula might not have changed, the can has evolved and now has a new two-way nozzle. Leave it folded and it produces a wide spray. Flip up the tube and it squirts a more concentrated stream which is perfect for getting inside tight spots. There's no worry about losing the little red tube either, something which has infuriated WD-40 users for years. But while it performed reasonably well in most of our tests it didn't excel at anything, and actually surprised us by allowing a small amount of current through in our moisture dispelling trial.
You can't really go wrong with WD-40, but there are now cheaper and better alternatives.
GT85
Score: 5/10
Price: £3.99
Cost per 50ml: 50p
Available from: www.halfords.com
GT85 isn't really a rival to WD-40 as it's actually made by the same company. The main difference according to the labels is an ingredient called PTFE which makes the fluid super slippery. The results of our lubrication test show that it works too, coming second to our favourite Ferrosol in the spinning wheel test.
It's also loved by car valeters for its ability to make rubber parts look shiny and quickly shifted our tar spots in the cleaning test. As it's a little thinner than the other fluids here it also seeped through the rusty threads quickly, helping loosen our rusty bolt.
But in all of the other tests it scored badly suggesting GT85 is not such an all-rounder. It offered very little in the way of protection to our bare steel, with significant surface rust showing after just two days on our sample. And you wouldn't be able to rely on it to get you started on a damp day either, as it came last in our water dispersal test, allowing current to pass through after spraying.
The verdict
If we could put the Bilt-Hamber Ferrosol in a can with the WD-40's clever nozzle and charge the same price as the AC-90 we would have the perfect multi-use fluid. But that's not an option so we have to choose.
For its all-round ability the Ferrosol has to win, not least because of its startling ability to ward off corrosion when all of the others has given up. If you need to lubricate and protect parts you'll only need to squirt them half as much with the Bilt-Hamber, which makes up for it being twice the price.
But it's still a little pricey to have cans lying around in every cupboard and use for less crucial jobs. As a result we'll also be stocking up on the bargain-priced AC-90 so there is always a can to hand.
Read more
Reviewed & Rated: The best emergency kit to keep you visible
Socket Set: You really can rattle-can parts of your classic
Elbow Grease: Cleaning your engine bay, and what to look out for