All hail one of the most luxurious London cabs ever created! High-end car dealer Clive Sutton has tasked its Sutton Bespoke customisation arm to turn the utilitarian taxi into the ultimate urban transport.
With its legally-required tight turning circle and spacious interior, the London Electric Vehicle Company's hybrid taxi makes light work of city streets, but until now it's been a practical rather than regal ride for the driver and up to five passengers. Clive Sutton has made a name for himself over the past three decades selling exotic cars and being something of a Ford Mustang aficionado. For the luxury taxi project, Sutton Bespoke has thrown out the hard-wearing seats and rubber floor mats and completely redesigned the cabin. Soft sandalwood leather and Alcantara trim cover new seats, which are reclined for comfort. Passengers can scrunch their toes into thick-pile carpets and gaze up at the cityscape through a panoramic roof. Soft-close doors can be specified.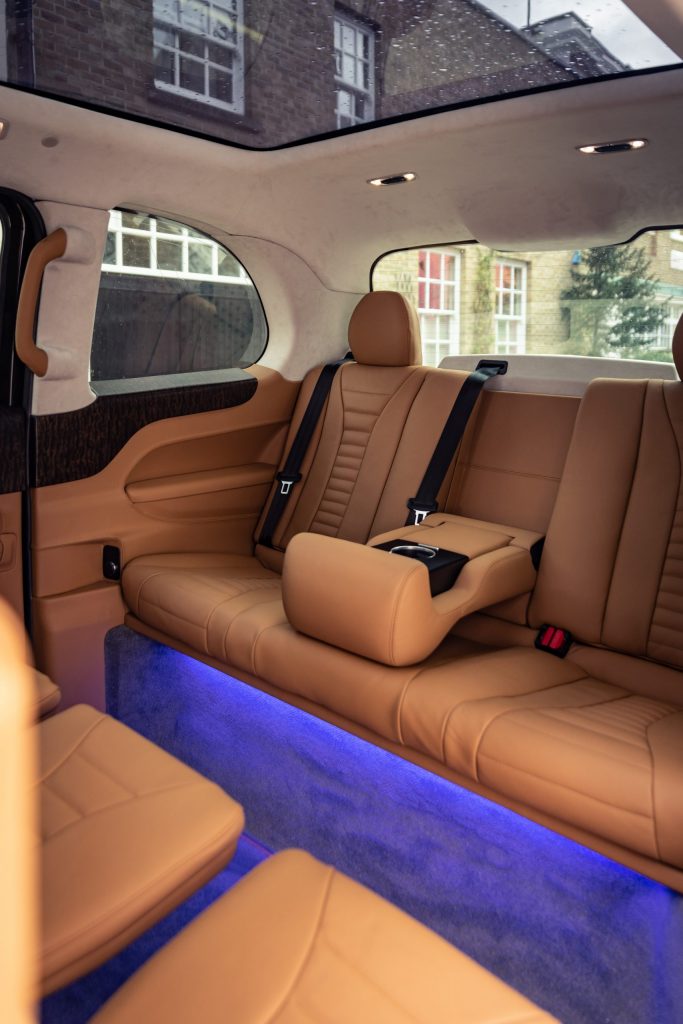 Technical upgrades include an ambient lighting system, haptic climate control, and an infotainment system with game consoles and TV screens. There's even a fridge to keep the champagne on ice. The chauffeur is separated by a retractable screen, and up front there's a new leather, power-adjustable seat and a revised set of instruments.
A subtle two-tone paint scheme is applied, while the illuminated 'TAXI' sign can be replaced by one that reads 'VIP' to make sure everyone knows who's onboard.
The Sutton VIP cab costs £120,000. While some may be inclined to view that as no alternative to a previously cherished Bentley, those with a wicked sense of humour may feel it's a ride with a difference.
Via Hagerty US