Few coachbuilders have such a rich back catalogue as Zagato. Fewer still exist in the here and now. At a time when most styling Italian styling houses have gone to the wall, this most characterful of Italian carrozzerie is still rustling up new designs. It has shaped cars during a century of continuous existence, foregoing the occasional, cough, 'reorganisation' period.
What's more, while at one point it chased volume production of niche vehicles for major manufacturers (along with most other prominent Italian coachbuilders), it never lost sight of its roots. Zagato has always been open for business should customers desire something that bit more… tailor-made. Gathered here are a selection of our favourites, some of which are bound to raise eyebrows.
How much is your car to insure? Find out in four easy steps.
Get a quote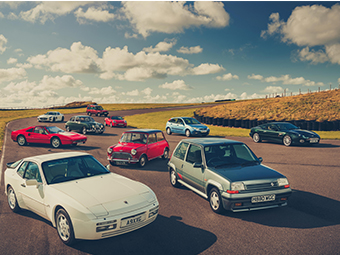 Zagato Ferrari FZ93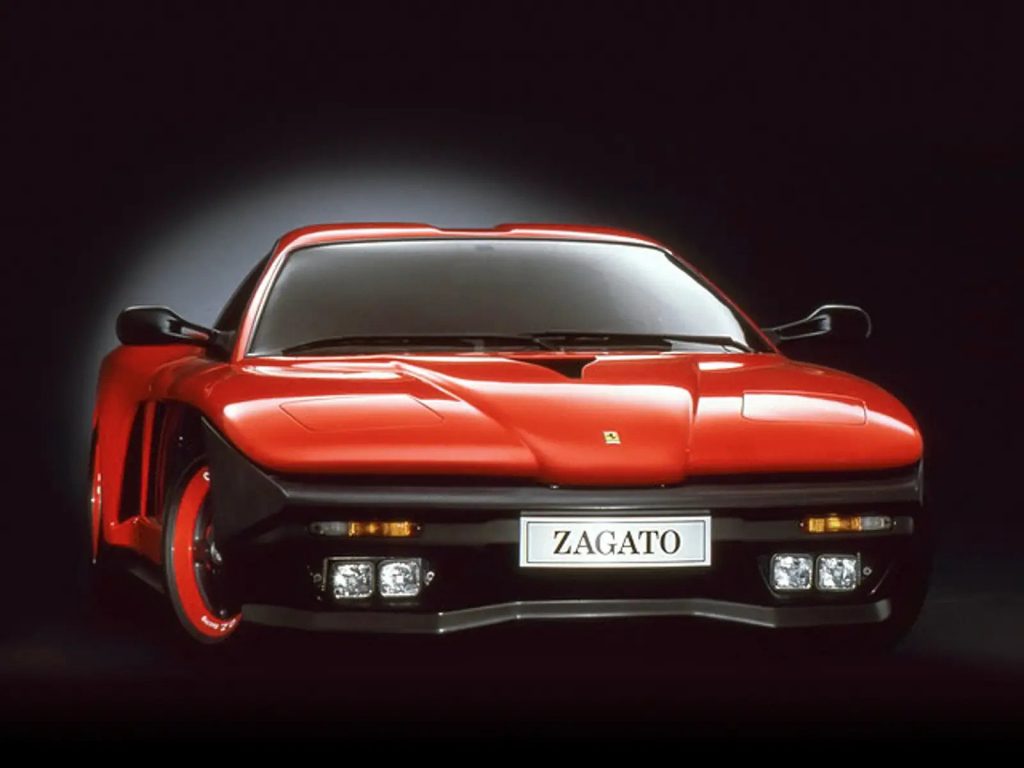 It would be hard to label this one-off a work of great beauty, but it wasn't without influence. Built in 1992-93, the Ercole Spada-styled TZ93 didn't bear even trace elements stylistically of the car that bore it – the Pininfarina-designed Testarossa.
For starters, the signature side cooling strakes were denuded, the centre section now featuring a pronounced waistline, but the really controversial bit was the front end. The nose incorporated a pronounced step and air intakes that mimicked the frontal outline of the Tyrrell 019 F1 car. The TZ93 wasn't highly regarded by many in period, but styling cues subsequently filtered down to umpteen supercars, not least the Ferrari Enzo.
Fiat 8V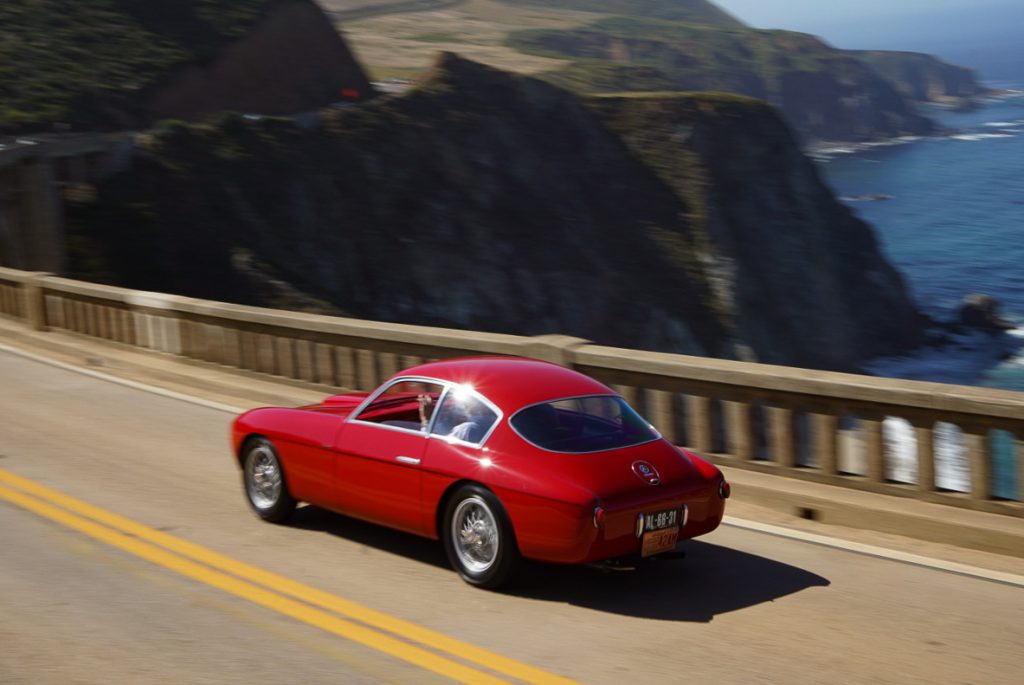 The Fiat 'Otto Vu' was something of a cuckoo in the nest because the Turin giant didn't really 'do' exotica way back when. However, the eight-cylinder GT served its purpose as a halo car, Zagato crafted its first outline for the range-topper in 1952. A year later, it created an open barchetta variant before putting its fixed-head design into series production (and 'series' here really is a relative term).
With an air of predictably, no two Zagato 8Vs were ever truly alike, the front and rear styling treatments sometimes varying in detail, while some cars boasted the corporate 'double bubble' roof treatment.
Alfa Romeo Giulietta SZ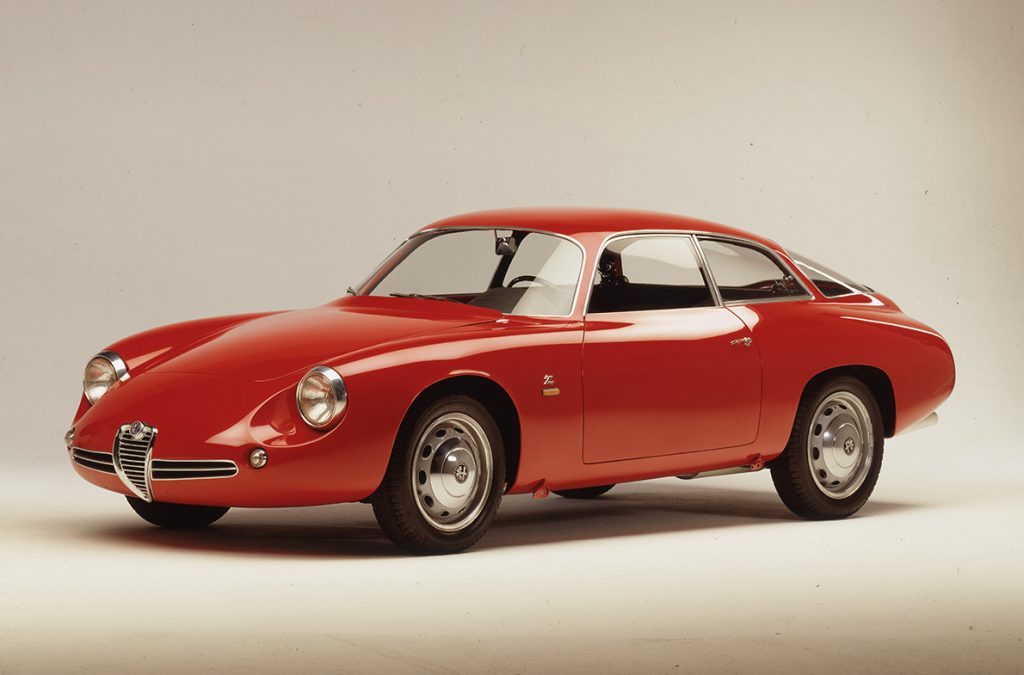 It was a long time coming. Zagato's take on the Giulietta theme was exhibited at the 1960 Geneva motor show as an official Alfa Romeo model. However, variations on the theme had been accruing silverware in small-displacement classes of motor racing for the past four seasons.
The Franco Scaglione-designed, Bertone-built Giulietta SS had been created as the works-sanctioned competition model. However, it proved too heavy and was largely uncompetitive. The pert Sprint Zagato, by contrast, was so successful that Alfa Romeo was obliged to adopt it into the fold. The Milan coachbuilder followed through in 1961 with the longer, lower and wider 'Coda Tronca' Kamm-tail version (pictured).
Aston Martin DB4 GT Zagato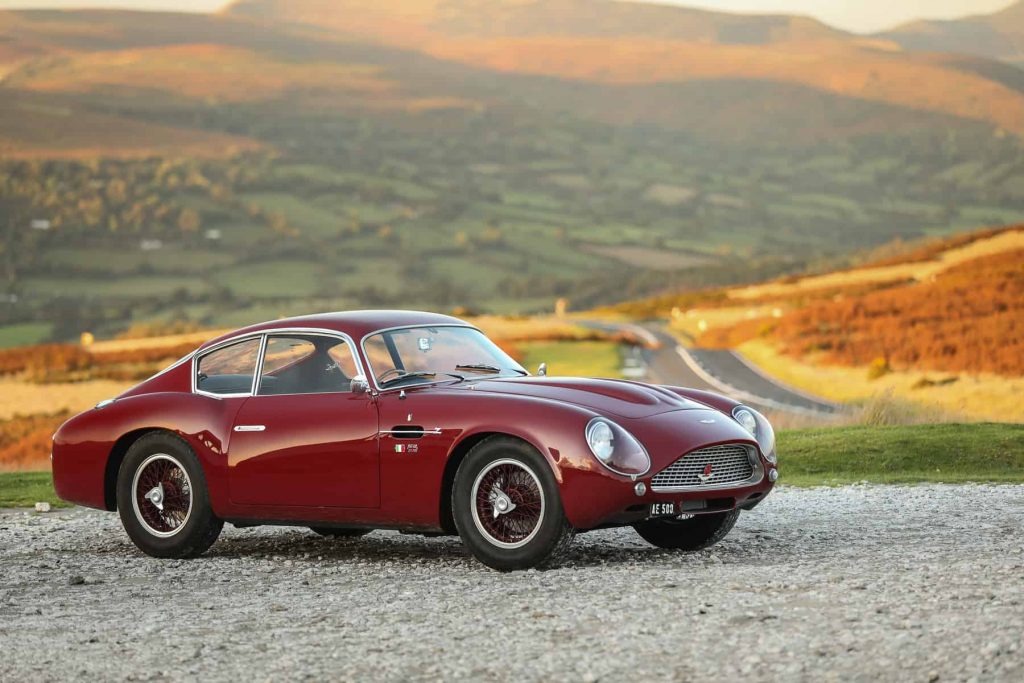 Zagato and Aston Martin have enjoyed a mutually beneficial relationship for more than 60 years, even if not all Zagato Astons were actually designed by Zagato. The first of the breed was, though. The template-establishing DB4 rebody represented a styling masterclass, even if the nature of coachbuilding ensured that each car made differed in detail.
DB4 GT Zagatos were campaigned in period by a roll-call of legends, from Stirling Moss to Bruce McLaren via Roy Salvadori and, most famously, Jim Clark. Only 20 of the originally mooted run of 25 cars were reportedly made in period (two of which shared the same chassis number). However, considerably more survive all these years later…
Maserati A6G/54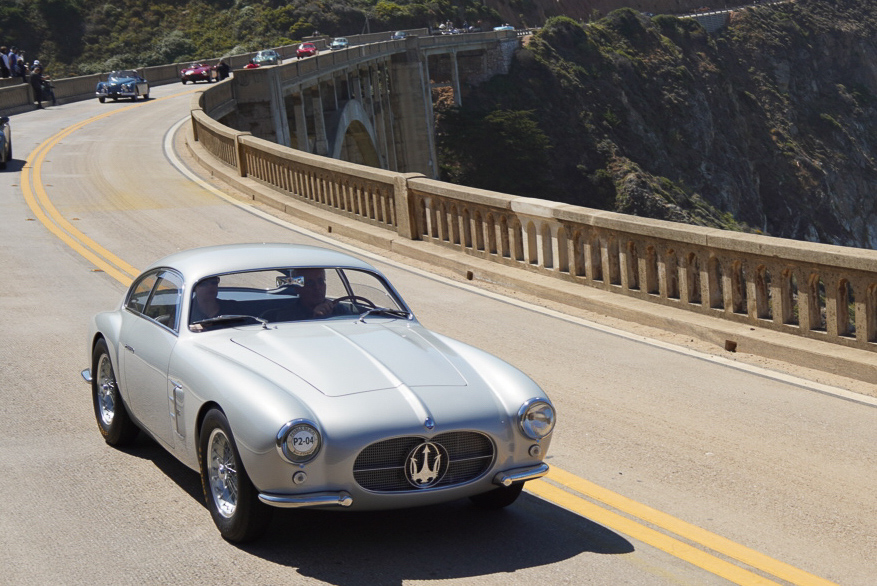 Zagato and Maserati's relationship stretched back to before World War 2. It still endures, but arguably the most strikingly beautiful Maserati shaped by the Milanese atelier was this offering from the mid-1950s. Distinct from other A6G/54s shaped by other styling houses such as Frua and Allemano, Zagato's offerings were decidedly racer-inspired.
Save for a lone Spider, all were closed GTs, with significant detail differences (some had slightly flared rear arches, others broader hindquarters and larger back windows). Of the 60 super-exotic A6G/54s made from 1954-56, 21 were crafted by Zagato.
Alfa Romeo Giulia TZ1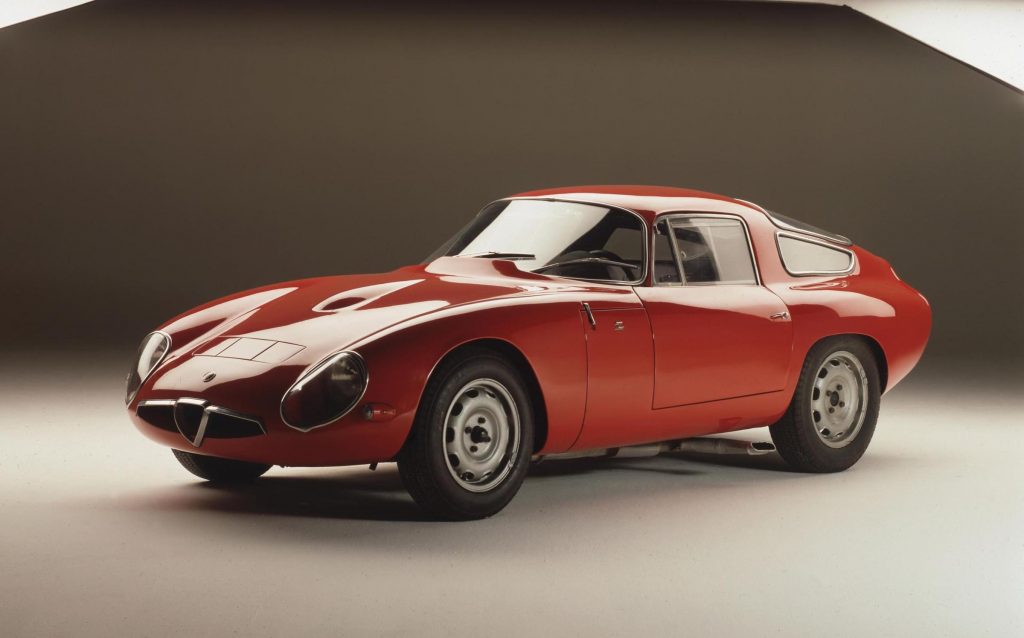 One of the prettiest sports-racing cars ever made, the TZ1 (the '1' part was added retrospectively) represented the culmination of the experience gleaned from the SZ. It had a bespoke tubular chassis, running gear robbed from the 105-series Giulia, and an outline penned by Ercole Spada (the design was rooted in an abandoned Abarth project).
The TZ1 won first time out at Monza in October 1963 and it owned its class during the following season. It bagged category honours in the Sebring 12 Hours, Le Mans, Nürburgring 1000km race and Targa Florio, not to mention umpteen sprint races. The Spada-styled, fibreglass-bodied TZ2 arrived midway through 1965.
Lancia Hyena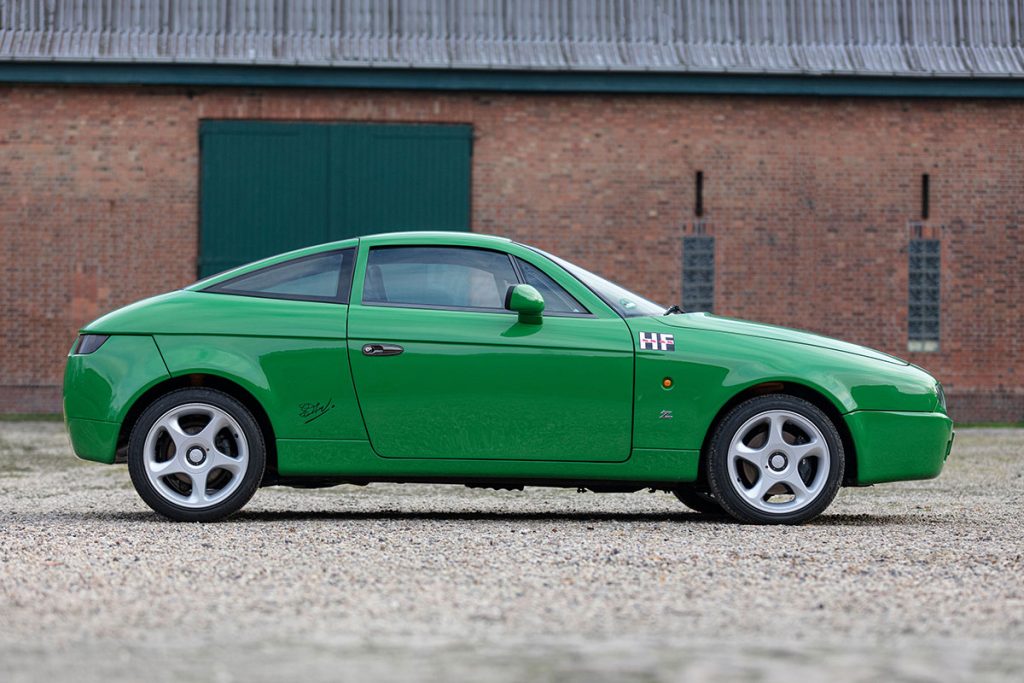 The 1980s wasn't kind to Zagato, nor was the early '90s for that matter. However, the arrival of the Hyena at the January 1992 Brussels Motor Show represented a return to form for the storied coachbuilder. Conceived and commissioned by Dutch Lancia concessionaire/noted collector Paul Koot, this shapely Delta Integrale-based machine featured Lancia badges and corporate grille after its parent company, Fiat, lent support.
However, a changing of the guard saw that patronage withdrawn, and Koot was obliged to purchase complete Integrales from dealers to act as donors. The end cost rose dramatically so the project was axed in 1993, by which time only 25 cars had been completed.
Alfa Romeo TZ3 Stradale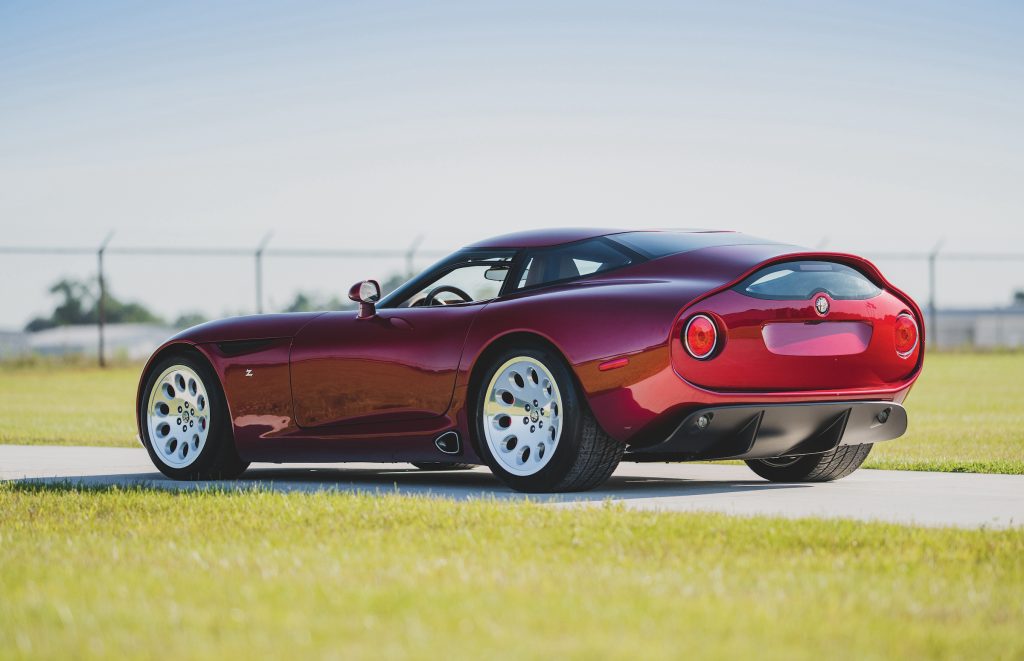 This is bound to be a controversial choice, and understandably so. For starters, it wasn't really an Alfa Romeo despite the badging alluding to the contrary. There had been talk of a TZ3 as far back as the mid-1990s. The one-off TZ3 Corsa was completed in 2010, and strictly speaking it was a reclothed Gillett Vertigo.
The Stradale, by contrast, arrived a year later and was substantially bigger. That was because beneath the Norihiko Harada-penned outline were the contact points of a Dodge Viper ACR-X, plus a V10 engine. Cue much head scratching among the Alfisti. Dodge was part of Chrysler Corp, which now formed part of Fiat, which owned Alfa Romeo… it made some sense, anyway. Nine cars were purportedly made.
Alfa Romeo Junior Zagato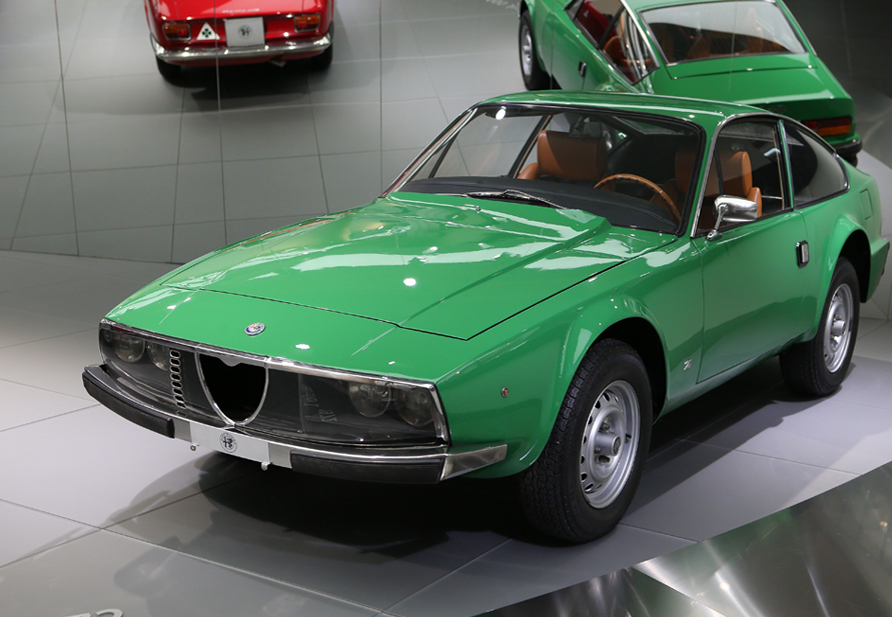 Yes, it's another Alfa Romeo, but what a thing. Styled by future BMW design chief Ercole Spada, and yet another official model in the 105-series Alfa range, its wedge-shaped outline wasn't universally well-liked when first seen in 1969. As Spada is wont to say, his designs tend to be appreciated in retrospect. If praised is heaped upon them, he gets nervous.
Offered in 1.3- and 1.6-litre forms, the lightweight Junior Zagato remains a brilliant driver's car. Intriguingly, a mid-engined version was constructed ahead of a possible motor racing campaign, but it remained a prototype. Oh, and Honda appropriated the Junior Zagato's outline for the first-gen CR-X. Just sayin'…
Ferrari 250GTZ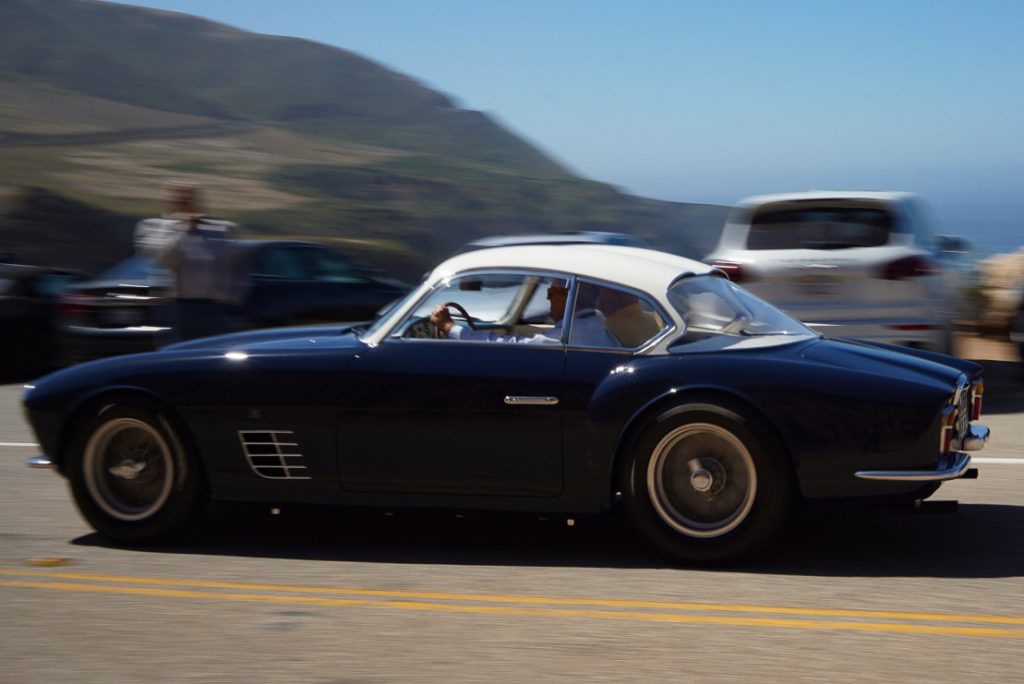 There have been several Zagato-bodied Ferraris, from the sublime to the bizarre and all things in between. The 250-series GTZ for 1957 belonged firmly in the former camp. It represented a styling masterclass, the outline having been retrospectively attributed to Fabio Luigi Rapi who is perhaps better known for shaping Fiat's own-brand 8V coupé. It remains a favourite of third-generation studio principal, Andrea Zagato, too.
Only five cars were built in the late-1950s, the first being arguably the prettiest of the breed. However, as is so often the way with these things, a few more have appeared subsequently. As a footnote, Zagato had bodied a mere ten Ferraris to 1973.
Rover 2000 TCZ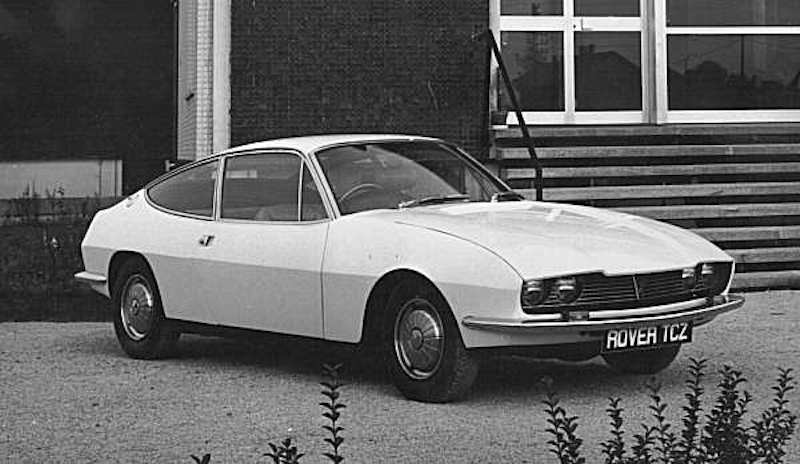 And now an even more leftfield choice. Remember when Zagato bodied a Rover? First seen at the 1967 British International Motor Show at Earls Court, the TCZ echoed styling themes long established by Zagato's chief designer, Ercole Spada. Based on a 1965 Rover P6 2000S donor car, complete with an experimental 2000TC engine, it emerged 230mm (9in) shorter, the wheelbase having been abbreviated by 30mm (1.2in). It was also 20mm (0.8in) wider, and 13mm (0.5in) lower.
The conundrum for marque historians is whether or not Rover was involved in the project. Given that it was based on a development chassis, there is every reason to be believe there was a link. Either way, only one car was made; more's the pity.
Read more
Bean counting: Rowan Atkinson's Vantage Zagato is worth a pretty penny
Cars That Time Forgot: Lancia Hyena
Here's one Zagato made earlier