Jessi Combs, the television presenter who was killed last August attempting to become the fastest woman on earth, may be posthumously awarded the land speed record she was chasing.
Combs died in the attempt on 27 August after her North American Eagle vehicle broke up on a dry lake bed, in Oregon. The Sunday Times reported that Guinness World Records expects to confirm Comb's feat and the record, after the team behind Combs submitted evidence to the organisation.
A Guinness World Record representative told the newspaper, "Her team submitted the evidence and there has been a bit of back and forth and we're really close to being able to approve it."
Combs's jet car, made from an abandoned, graffiti-covered F-104A fighter jet that was modified and ultimately boasted 45,500 horsepower, disintegrated in a fireball on a dry lake bed in Oregon after she reached speeds believed to be in excess of 530mph.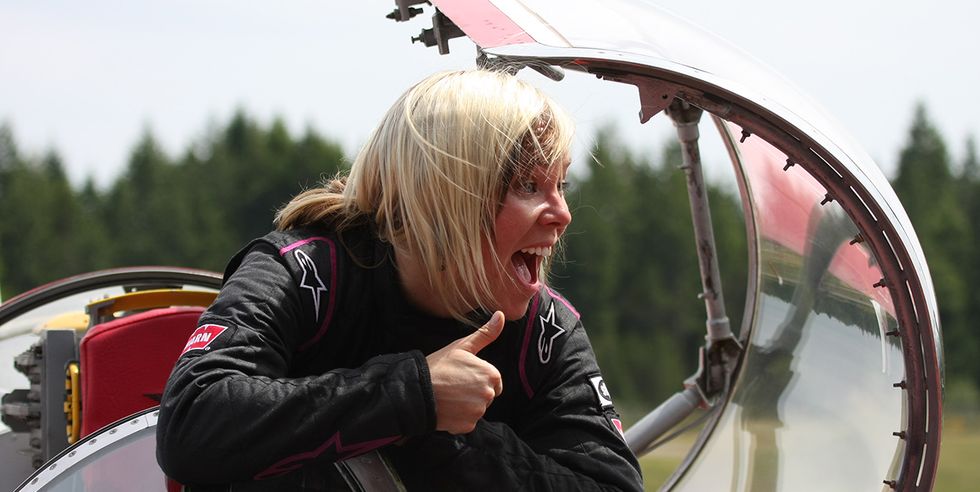 Her average speed of 531.889 mph, if accepted, beats the previous record by 19.2 mph.
The previous land speed record held by a woman was achieved by Kitty O'Neil, who set the record in 1976 with a speed of 512.7 mph.
At the time of her record attempt, Combs wrote on Instagram, "It may seem a little crazy to walk directly into the line of fire… those who are willing, are those who achieve great things. People say I'm crazy. I say thank you,"
Video: Rare land-speed racing footage unearthed by the Petersen Museum