Zoe Sadler didn't even like driving before Olive the Volkswagen Beetle motored into her life, but the sunshine yellow bug has become her happy place, and her muse. It all began four years ago, with a test drive and a doodle that led to new adventures as a car illustrator.
"I didn't think a car could have such an impact on my life, she's more like a pet," explains Zoe, an illustrator and children's author based on the Isle of Wight. "Now I go out for a spin just to cheer myself up."
How much is your car to insure? Find out in four easy steps.
Get a quote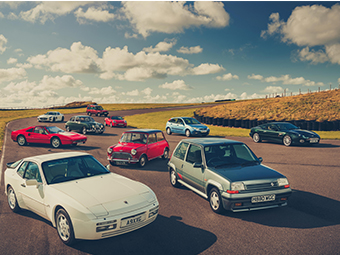 After being rescued from a farmer's field, and a flock of chickens roosting inside it, the 1972 1302S underwent some specialist sprucing up, during which she attracted an admirer – Zoe's partner Charlie, an offshore surveyor.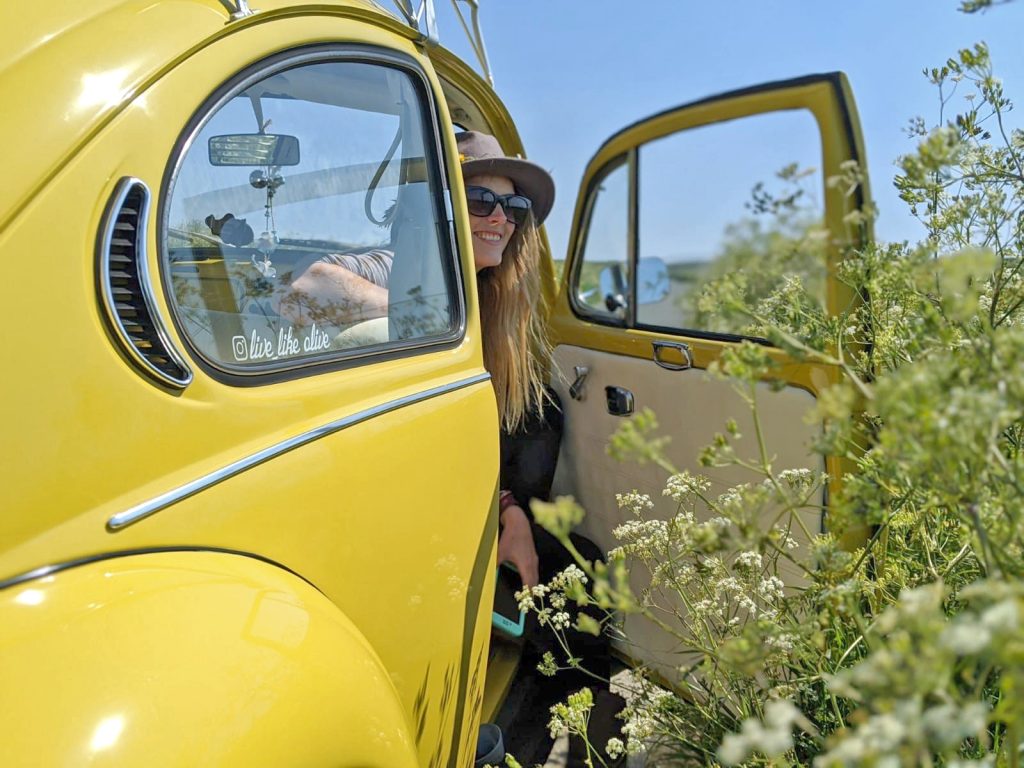 "He decided to buy it for himself, but when I test drove her, apparently it was like putting a duck to water, we just suited each other. Charlie said there and then that she was meant for me. I also drove her better, but don't tell him that!" Zoe drew her first sketch of Olive as a way of seeking some light relief from work, just days after they'd brought her home.
Known for her inky illustrations inspired by fairytales – one of which was recently turned into a 2000 piece jigsaw puzzle by Ravensburger – Zoe has developed a completely different style for her car art.
"When you're creative you can't help but want to try new things," says Zoe, who also sells her illustrations as limited-run prints and postcards.
"They've changed and improved over time, but you can still tell they are by me. I started off by drawing Olive, then my vintage caravan and then my Beetle bestie, [her friend] Harriet's Beetle, Baloo. From there, I started offering up commissions of other Beetles and classic cars. I fit these in around my main work, when I'm between projects."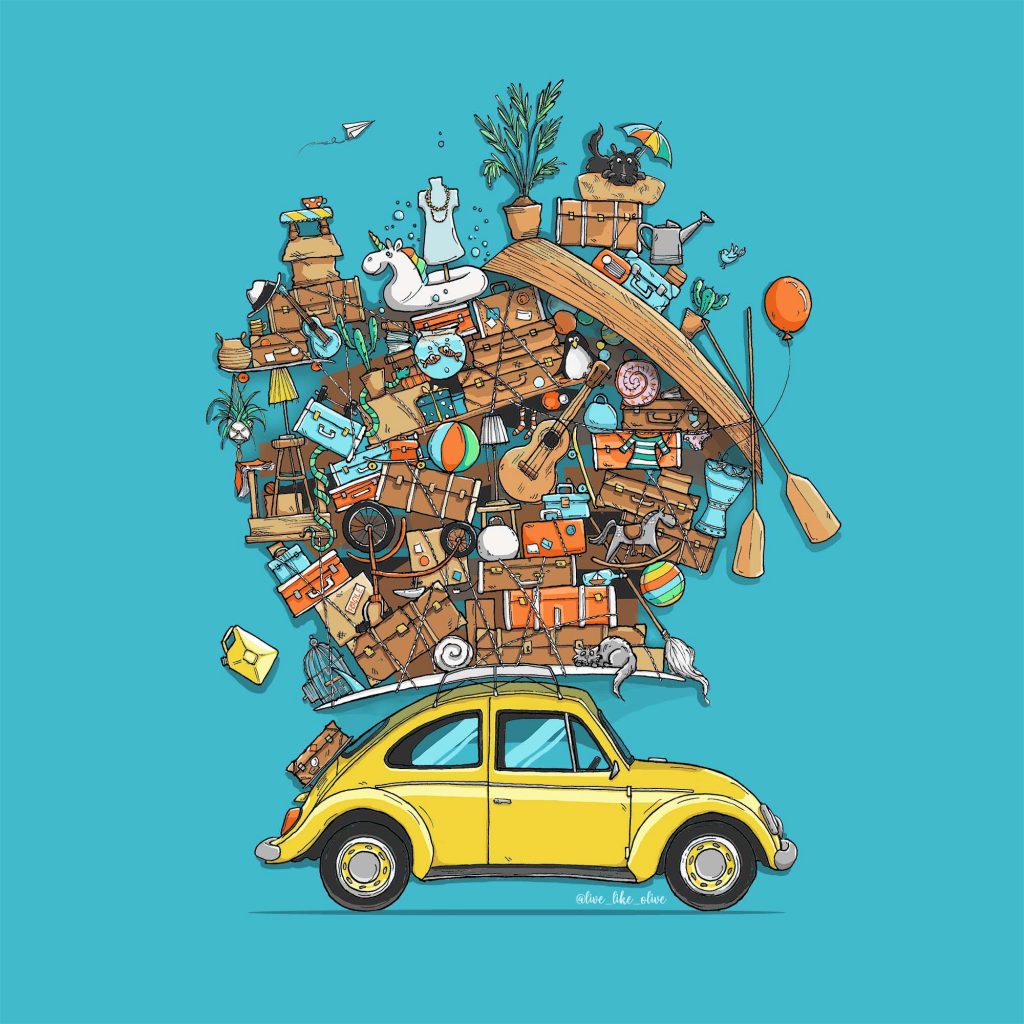 All of Zoe's illustrations start life as a hand-drawn sketch, but her car art is coloured digitally to give the best result when printing on fabric – something she started doing during lockdown.
"To make them more versatile I scan the hand-drawn outlines, then convert them to vector art [a computer image that is stored in memory as lines rather than a series of dots] before colouring them in quite flat colours using Photoshop. They are then all ready to upload to any application or product I choose."
Her designs can be found on Redbubble, a print-on-demand site that allows people to choose the product they would like the illustration to be printed on. This includes stationery, homeware, clothing and even, in 2020, the year of Covid, face masks.
"To be honest I can barely bring myself to advertise the face masks," says Zoe, who sometimes suffers from anxiety.
"I know we need to do what we can to protect ourselves and others, but I would rather leave others to make their own face masks from my fabrics, or buy the masks on Redbubble. It's such a pleasure to see others enjoying and creating from my artwork, someone sent me a picture of the face masks they had made from my fabric, but I prefer to think the fabrics might make nice cushions or curtains."
In recent months, Zoe has experimented with animation and video to share online, as well as producing more complicated illustrations of Olive the VW Beetle for people to colour in during lockdown.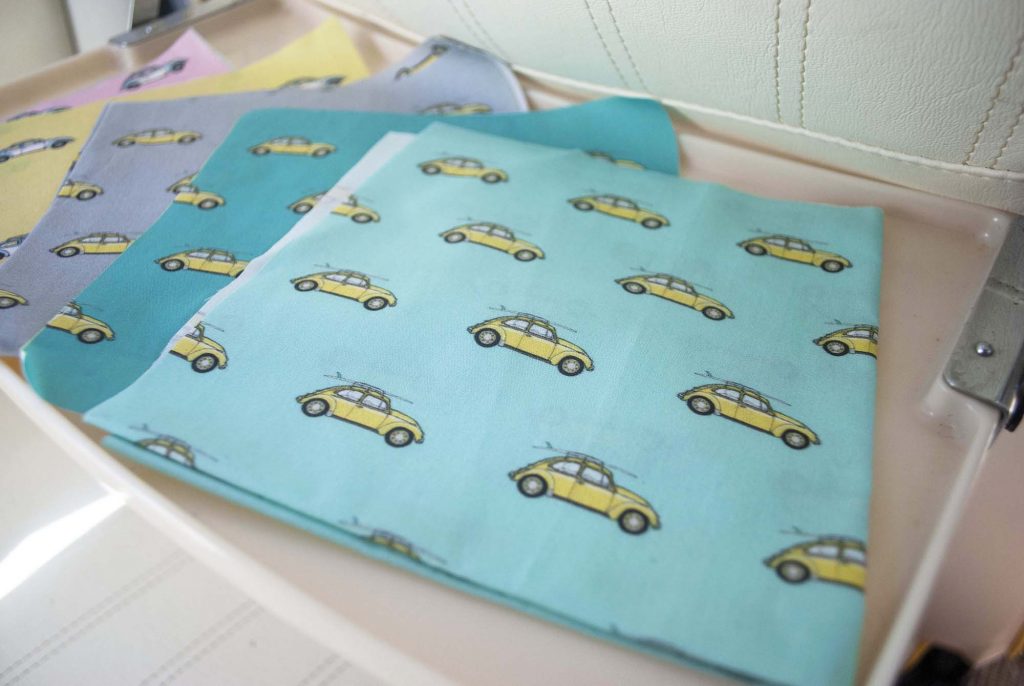 "I consider drawing Olive more of a pleasure, than work. I set up my Instagram @live_like_olive primarily to spread a little happiness and share how much enjoyment I get out of my car. It's my happy place so I make sure it doesn't become too work orientated," says Zoe who believes maintaining a healthy work/life balance is important now the VW is part of her professional output.
"An off day definitely impacts your creativity and it's worse when you think you could go for a drive to clear your head but you can't because you might break down – which of course would make your day even worse," says Zoe, who went through a spell where Olive didn't run very well due to problems with the engine's carburettor.
"She even caught fire once. Thankfully I wasn't driving and the fire was put out with minimal damage. We were lucky! Although I did get very good at handling tricky situations in her, its reassuring that if I have a breakdown, I know I can handle it and not panic. She pretty much runs like a dream now. I rarely have any problems with her so I can sit back, relax and enjoy the ride!"
Olive proves her practical worth when she's pulling Lulu, Zoe's 1967 caravan which gets transformed into a shop to exhibit Zoe's work when she's attending events, literary festivals and a vintage-themed car boot sale that takes place on the Isle of Wight.
"It didn't run this year because of Covid, and my poor caravan is currently being stripped down in the hope I can save her from some major damp damage. It's touch and go at the moment, especially as I am doing it myself! Another creative project!
"The quote 'life is about the journey not the destination' couldn't be more true for me and Olive. My priority is to spread some happiness around in my bright yellow bug! If I can do that I have succeeded."