How many of us would look upon a scrap yard as the source of beautiful, distinctive jewellery? Not many. But Pyper Hugos and Jarrod Eastman prize the places where cars go to end their life.
Mother Nature holds the secret to creating the warmth and depth of patina found in their pieces, but it's their intuitive personalities and unique metalwork technique that's key to the process of transforming scrap metal into a wearable objets d'art.
How much is your car to insure? Find out in four easy steps.
Get a quote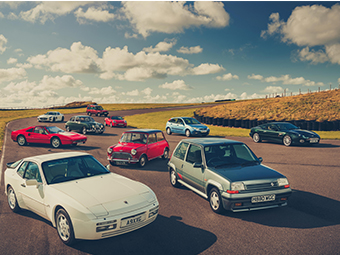 "We are consistently struck by the sheer beauty of old cars," says Pyper, who launched US-based Joyride Jewelry with her partner Jarrod, in 2008, when her intrigue for turning time worn objects into abstract wall hangings and sculptures evolved into making jewellery. 
"Working with this material is an honour, we are inspired by the lines, the shape of the old fins, and we try to pass on the attention to detail and pride that went into creating these old automobiles in our pieces." 
With sturdy boots, protective gloves and a magpie's eye for turquoise and mint green metal, the Montana-based duo have hunted for car parts to salvage in automotive graveyards across America. Equipped with a camera, pen and paper, they document each discovery before loading it onto the back of their pickup truck, often with a little help from Mike, the owner of their favourite junkyard. The final resting place for hundreds, if not thousands of cars, it's an overgrown cornucopia of curiosity.
"We've been going back there for a decade, and somehow we find new gems every time," says Jarrod.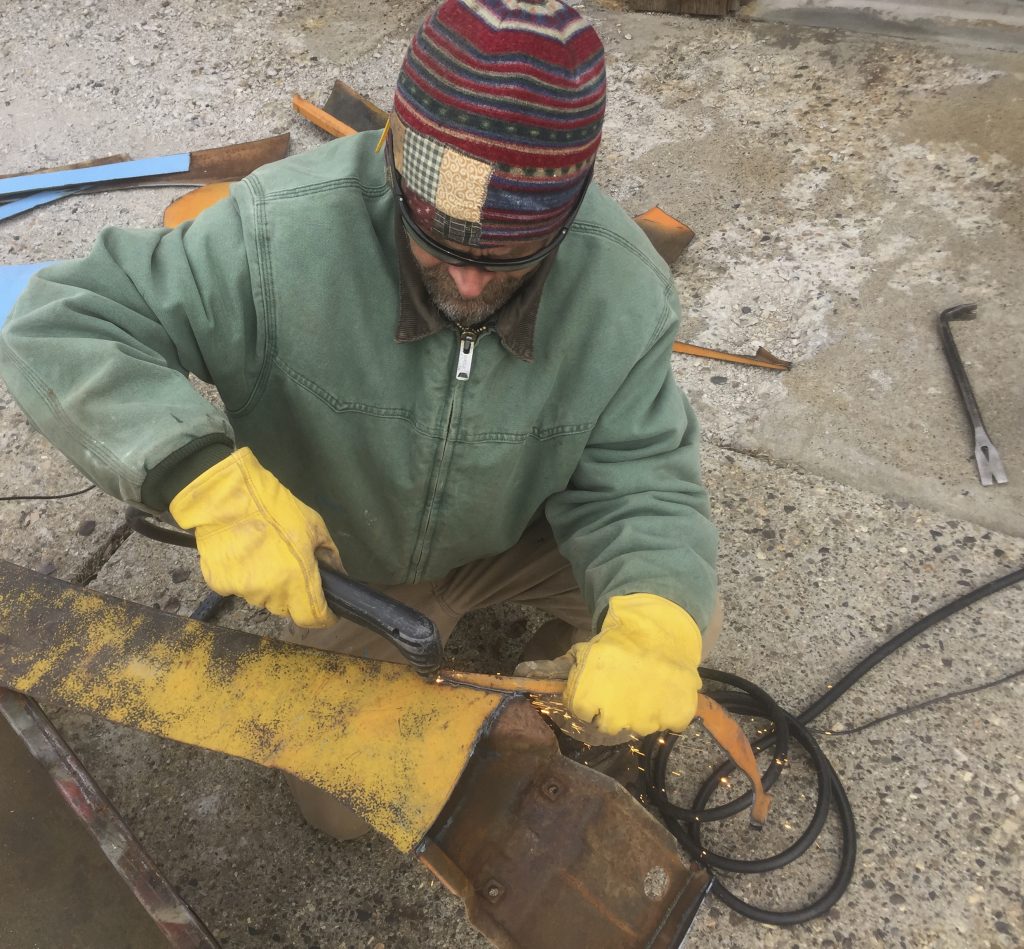 "It's a bit dizzying sorting through all the cars, we'll never find all the wonders that are buried beneath the piles of discarded items and hidden behind years of growth, but Mike drives us round in his beat up mini-van, with his old dog Sadie by his side, to help us find what we're looking for. It's a different kind of treasure hunt for him because most people go there looking for a very specific part. It's sad to think he might have to scrap it one day, his kids don't want it. He loves what he does – it's part of his identity and he wouldn't know what to do with himself without it."
Whether it's a door, a roof, a bonnet or a fender, Pyper and Jarrod's designs are dictated by what they find, and how it responds to the composition they have in mind. Back at their workshop, they use a plasma cutter to break down the parts before using cold form fabrication and sheet metal production techniques to sculpt each item. Their tool kit includes tin snips, shears, saws, a 20 ton press and traditional jeweller apparatus.
"We have no idea if the piece will work or not when we bring it into the studio, and we won't find out whether the paint is sturdy enough to withstand bending and cutting without flaking off until we get started. Parts are often caked with rust to the point of being unusable," says Jarrod.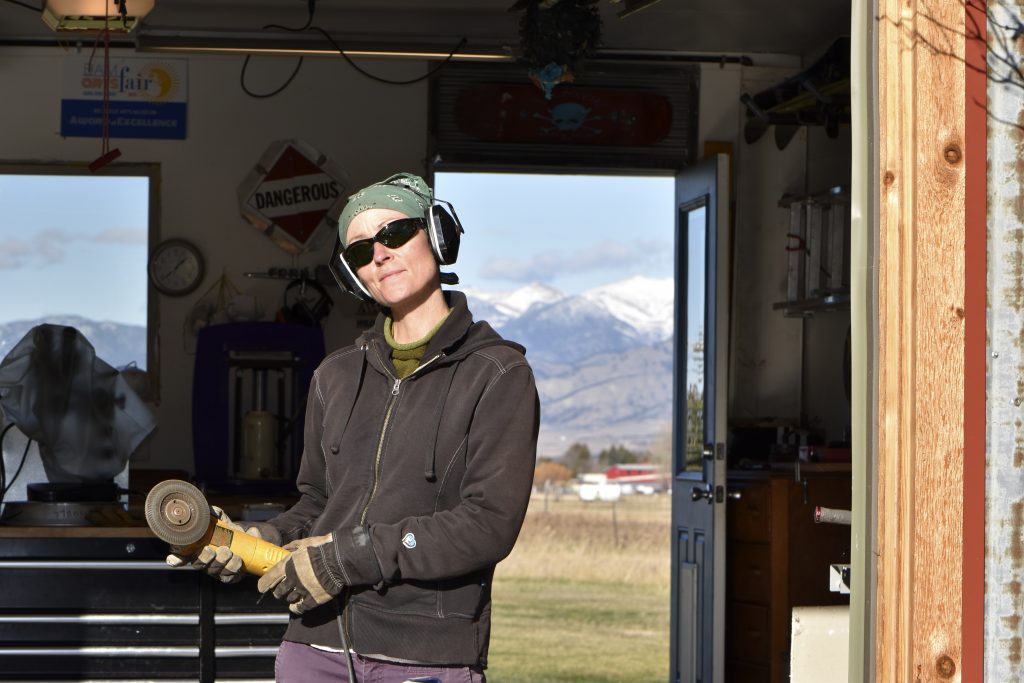 "We spend a lot of time cutting, cleaning, sanding and sealing the metal. It would be much easier to source new material but it wouldn't have the essence that these old vehicles have."
Taking months, sometimes years, to accomplish, each piece of jewellery is a feat of micro-engineering. 
"You'd be surprised by how lightweight the earrings are, it's all about balance" says Pyper, who can cast several cars into a single piece. It's a process she's perfected through trial and error.
"The words 'car parts' seem to be synonymous with the word 'heavy' but when you consider the very small pieces we are using, our designs are very easy to wear."
A name is given to each creation to reflect the era of the recycled vehicle, or vehicles. Bessie is a particularly impressive ring that bonds together a red '62 Ford Falcon and turquoise '65 Ford Supervan; she has part of a grille that was removed from a John Deere tractor as her centrepiece. Martin, a name which peaked in popularity during the mid-sixties, is a smart set of cufflinks in contrasting coloured metal taken from a '58 Dodge D-100 and a '72 Plymouth Roadrunner.
"We have to educate people about what we do. We understand it's hard to fathom that our jewellery was actually made from a pickup truck, but that's part of selling your work as a creative person, people don't always know how things are made."
It's been a difficult year for creative industries, but Pyper and Jarrod have used the time they would have spent exhibiting their work at shows to be more inventive in the studio and build their online presence.
"We're not very tech savvy so it's been tough to make the transition to doing our business solely online and adjusting to the rhythm of being on the computer a lot more. Some designs sell right off Instagram before we even get them onto the website," says Pyper.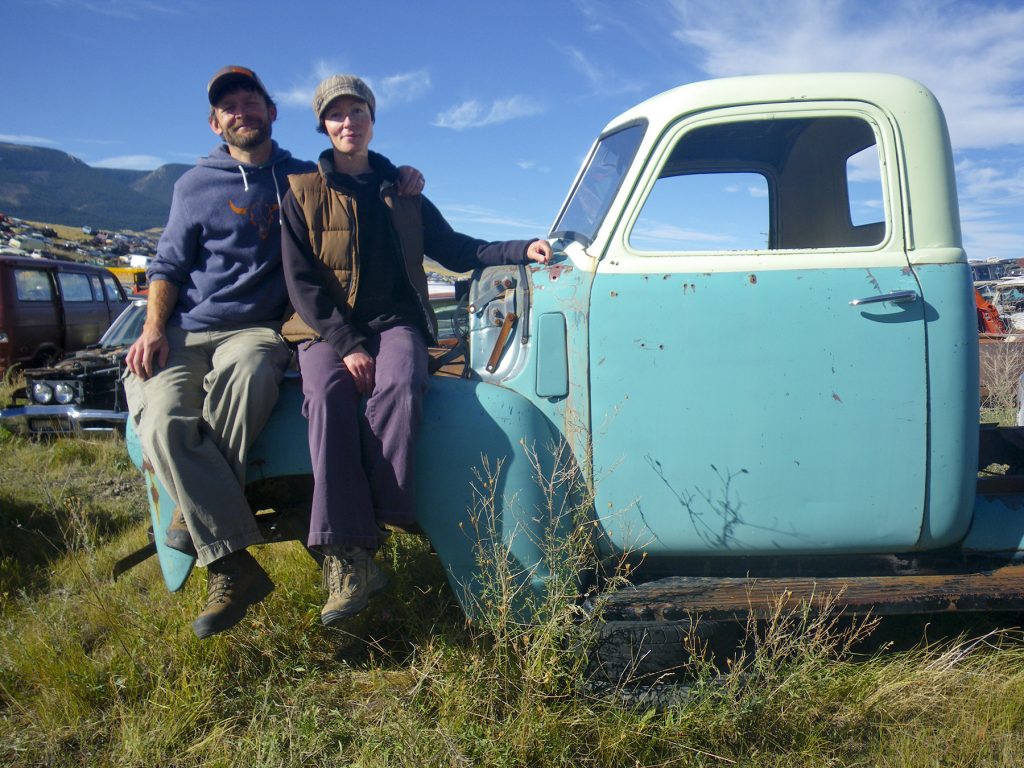 As well as working with classics, the couple love to drive them too. Their 1974 Ford Bronco has been with them for twenty years – they've not yet been tempted to chop it up and turn it into jewellery – but they have to be disciplined about what they bring home. 
"We are constantly finding cool things," says Jarrod. 
"We did acquire a '58 Mercedes a few years back that looks great in our back field as yard art. So many cars out there are amazing, to take them home and do something with them would be a whole other business."
Dieter Klein travels the world in the quest for the perfect photograph of abandoned cars